When choosing a casino game, most players go to the ones they know or have played before and enjoy. They disregard one of the most important aspects of gambling and unwittingly fall prey to traps that the casino lays down.
Casino games have what's called a house advantage that is built into every game and every bet. These edges are mathematically calculated by people who are much smarter than us and likely live inside a cave on some tiny island. You would need a degree in the highest levels of math to figure out how to determine these edges if you were to simply walk up to a game and look at the pay outs.
However, we have a much easier way that you can decide which games and even which bets are good and which ones are bad. The chart, or cheat sheet is simple to follow and will list the game on the left and the house edge on the right.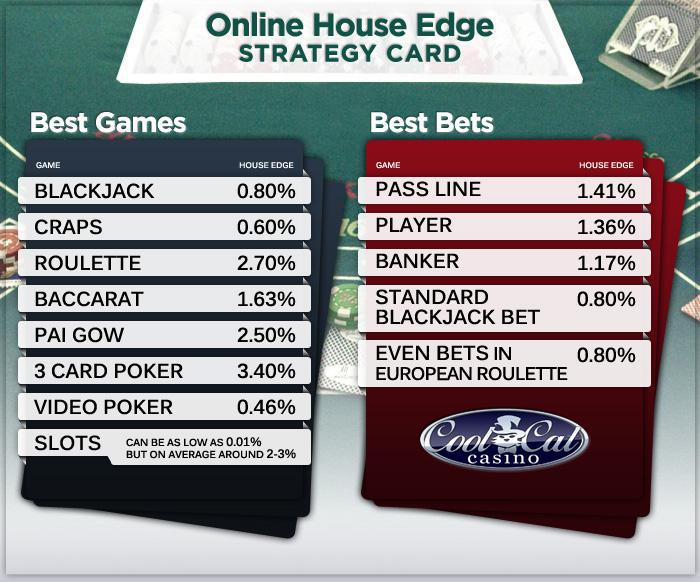 This is an overall edge that the house has based on all the bets combined. In some games like Craps and Blackjack, there are certain bets that will be much better to play and ones that you will want to stay away from. Use this strategy card on your game and you will for sure experiment some interesting bankroll changes. Good luck!