If you have ever logged onto an online casino platform, only to be bombarded with pop-ups offering bonuses, you may wonder why these gambling operators are so keen to dish out ludicrous amounts of free money – particularly when you compare them to the offerings available at most brick-and-mortar establishments! Even though these casino companies share the same industry, how they go about enticing new business and potential customers is a whole different story!
While live casinos are notorious for holding onto every last chip, online operators are quite the opposite. Since internet-based casinos do not have the luxury of being able to offer you free drinks, a classy gaming floor or a free night in one of their hotel resorts – you'll often find most of the them are willing to shower you in an array of rewards and free money offers, in a bid to get you to either sign up, or keep you coming back for more! In this article, we take a look at the different types of bonuses available at an online casino, as well as the various legal requirements surrounding them, and how to make the most out of a bonus, should you ever be offered one.
How they work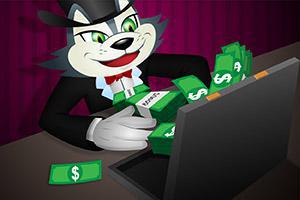 In a nutshell, a bonus is designed to prolong your time spent at the casino, as well as give you a second chance if you happen to lose. Almost all bonuses are set up with a percentage and a maximum which work differently according to the offer, and practically all online casinos offer a bonus for newly registered players. Usually this is in the form of a welcome bonus or a deposit bonus (we'll go into more detail about various types of bonuses later), which sees the player be immediately rewarded before they have even parted with any cash. Naturally, the object is to make a good first impression to the players while luring them to come back for more. And a bonus is one of the ultimate weapons for achieving that.
Types of Bonuses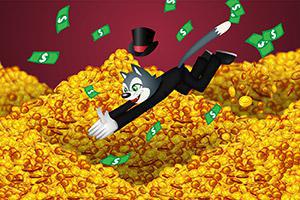 Below are some of the different types of bonuses you would expect to find at an online casino, and the most common one is usually a credit awarded to the player which they can use to play certain games. After fulfilling certain conditions and criteria, anything won as a result is automatically credited to the player's account.
No Deposit Bonus – A No Deposit Bonus is commonly offered when a new player signs up or registers. It is designed to give gamblers peace of mind, by allowing them to play their favorite games without risking any of their own money.
Match Bonus – When you put forward a deposit at an online casino, they will usually match this amount with a certain percentage. Say a casino offers you a 100% match bonus up to $200, you will get 100% free money in any deposit amount you make up to the $200. If you deposited $100, the casino will give you an additional $100 in bonus money, which would then put your bankroll up to $200. If you deposited $150, the casino will give you back an extra $150 which will equate to $300.
Free Spins – The next best reward for online casino players if they aren't being offered free money: free spins on slot machines. Slots are hugely responsible for the majority of casino revenues, so understandably these operators want to push players in that direction. Although winnings aren't credited to your account straight away when you obtain a win during a free spin, you are initially given a bonus credit which can be redeemed for real money once the casino have established a player meets the conditions for that reward.
Cashback Bonuses – This one basically does what is says on the tin; the casino gives you a proportionate return on money you have lost.
Loyalty Bonus – Casinos aren't just targeting new customers when they offer bonuses, their existing customer base is just as important, and that's why you will often find VIP or loyalty programs available to enroll in. These programs are usually based on points, and tailored with incentives such as competitions, additional jackpots, exclusive games, discounts, free holidays and more. Other benefits can include higher limits on games, higher withdrawal limits, and lower wagering requirements. For seasoned gamblers, these programs and schemes can be really helpful and cost-effective in the long-run.
How to Claim
The majority of casinos follow the same procedures when it comes to claiming a bonus. Some even make it so you have to spend real money on their games before you are eligible to use the bonus first. But in instances where this doesn't apply, a player will normally be able to claim their bonus, simply by entering the coupon code at the cashier or bankroll section of their site.  
Terms & Conditions
At one point, operators made it very difficult for players to redeem online bonuses, until a crackdown from the licensing authorities ensured that these were being promoted fairly. Now, it's possible to find a great selection of bonuses in just about any online casino, and they really can give players an added advantage. But, like anything – it's always advisable to check the terms and conditions for any bonus you are looking to utilize, as to avoid falling into any nasty traps involving wager requirements or withdrawal methods. The most basic and common conditions for bonuses include:
Only one account can be opened per person, with one IP address, email address with one designated bank account. People who have attempted to open multiple accounts have often had their payouts voided and deposits taken from them in the past. Some casinos even go to the length of suspending your account – so the simple rule is: don't do it!
When registering with an online casino, all customer details must be genuine and true. If a player is discovered as providing false information to the operator, they will not be eligible for their winnings because it is not possible to verify who they are. This is why you will often be asked to submit 2 forms of identification to an online casino, usually in the form of an ID card, passport or driving license.
Many players find themselves becoming quickly infuriated by some casinos, because they aren't able to withdraw on their winnings immediately. Again, this pretty much relates to the last point, because the casino have a process which they need to follow before they can release the funds. Such checks involve account verification and whether the wager meets the specific requirements of what's known as a "bonus rollover." What that means is, the sum of the bets in any game must exceed a certain multiple of its initial value. So for example, if you had a bonus for $100 and the wager requirement was 30, you would need to place a bet of $3,000 in total. It's the same with slots – if you were to spin for $10, you would have to spin 300 times, regardless of whether you won or not. The sad truth is, most players often lose the bonus before meeting the wagering conditions.
Some casino games are also restricted when you are looking to utilize a bonus, particularly when it comes to games with higher payouts than most. Sometimes the wager amount also needs to be exceptionally high i.e. 10x, 20x larger than the initial wagering requirement. 
Many operators restrict bonuses to certain countries too. It's always worth looking this kind of information up prior to registering and wagering any funds at an online casino.
Many bonuses can only be redeemed using a specific, unique promotional code when registering or depositing into a new account. Some operators set it so you have to physically call in and read off your code in order for them to validate the offer, and for you to claim your bonus.
Bonus Material
So there is a basic overview of how online casino bonuses work, what different types are available, as well as how to claim them. Some final thoughts when it comes to bonuses: make sure that you only choose to play games in a casino with a good reputation. You can also use worldcasinodirectory.com to make sure the company is officially listed, as well as several gambling forums such as askgamblers.com to check reviews and verify the legitimacy of some online casinos.