If you're already a regular player of casino games, you'll know just how much of a rewarding and therapeutic activity it can be. But if you're bored of your usual picks, wanting to break some unhealthy habits, or just generally step your A-game up a notch or two, try exploring these fun and easy-to-maintain New Year resolutions that can help you become a better gambler in 2021.
Play the Lottery
If you play slots and games of luck like keno already, why not commit to buying a lottery ticket every month to give yourself a chance at winning a multi-million-dollar jackpot? Unlike slots, you don't have to work for the reward when you participate in the lottery — other than selecting your lucky numbers and taking your ticket to a vendor if you've won! State-run lotteries give you more winning potential than national lotteries, with some paying out cash for only 3 or 4 of the correct called numbers. Playing often and purchasing multiple tickets at a time is another great way to give you a statistically higher chance of winning the lottery.
Buy a Scratchcard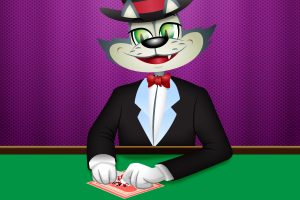 You might not be able to win millions from a single scratchcard, but your chances of earning at least something are certainly much greater than playing the lottery. Scratchcards can feature one-dollar wins to five-figure prizes, and some even dish out holidays, cars, and experiences as the top rewards. Along with the strong winning potential you have playing scratchcards, they're also heaps of fun and make great gifts for any occasion! If you're too lazy to head to the corner store, you can also play scratchcards at online casinos, which tend to pay out prizes much faster than the paperback varieties!

Sign Up to Online Casinos
Speaking of online casinos, if you've always been one to visit your local casino or head to Vegas for your gambling activities, why not try out your favorite games virtually for a change instead? Online casinos might not be able to match the glitz and glamor side of real-life gambling, but the fact that casino sites aren't limited by floor space, costs of maintenance, staff salaries, and other expenses means that they can afford to offer much larger payout amounts than most land-based casinos. The sheer volume of casino games available online is another reason why it's popular. Developers are releasing new games every month, giving online players always something fresh and exciting to look forward to.

Create Your Own Fantasy Sports League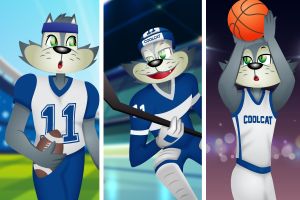 Seeing our favorite teams and icons on the field again would be wonderful, but Coronavirus restrictions pose a long and disappointing wait for sports fans, with most scheduled tournaments and games postponed until spring at the earliest. However, Esports has transformed into a billion-dollar market as a result of the pandemic, and it's a great alternative to sports betting that you can explore freely and conveniently. Most online sportsbooks let you create your own dream team with fantasy football, basketball, hockey, and a range of other top leagues that can result in real cash rewards if your team wins.
Practice Games First
If you're one to rush into any new casino game without a single clue or thought as to how you play, make regular practice part of your gambling strategy in 2021. You can spend unlimited time mastering a game like blackjack or baccarat at online casinos, often without having to register an account or downloading any software. This is a great way to sharpen your skills and knowledge of a casino game before you gamble at a casino site or a brick-and-mortar venue for real money.
Gamble Sober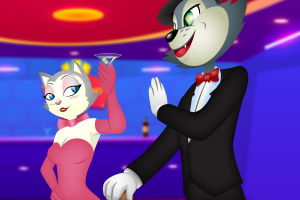 Many of us enjoy a drink or two when we hit the casino, but gambling while intoxicated can set players up for quicker losses. Drinking a few glasses of wine or pints of beer may give you a boost of Dutch courage initially, but consuming excessive amounts only leads to impaired judgment, slower reaction times, a lifeless wallet, and a nasty hangover the next day. If you want to give yourself the best success at gambling, try leaving the booze in the bottle for a night and see if your luck changes. You never know; it may end up leading you to play games you wouldn't have normally chosen in the past and make it a more fun and memorable experience.
Check Out Proposition Betting
Prop betting has received a lot more attention from players and sportsbooks in recent years. The bet normally involves wagering on a scenario to happen that does not directly affect the outcome of a casino game or sports match. Initially, bets would include things like which team scores the first headshot or how many red cards a player would get in a single season. However, as the trend grew, sportsbooks began offering odds on less orthodox outcomes such as how long a beer commercial would last during a game, what music act would open for the Olympics, and what color hat the queen would wear to the Ascot. Today, it's possible to place props bets on even more wacky outcomes, like whether we will discover alien life in 2020, whether poker luminary Phil Ivyy manages to stay vegan for a year, and whether the UK will have snow on Christmas.
If It Doesn't Stick, Don't Sweat It!
Roughly 45% of the population makes a New Year's resolution each year, but only three out of four Americans actually stick these out for longer than a week. So, it's never worth beating yourself up too much if you happen to do the same! At the end of the day, no matter how ambitious or easily defeated we are when it comes to our gambling habits, shedding the pounds, quitting smoking, or changing jobs, there are plenty of other easy and attainable goals that you can set yourself in 2021. Goals that won't leave you feeling drenched in guilt if you fail or happen to slip up every once in a while! Happy New Year!