Mississippi Stud is a popular card game that's based on the same dynamics as poker. Over the years, the game has gained a huge fan base thanks to its favorable odds and straightforward gameplay. The simple rules also make it a good choice for beginners who aren't too accustomed to the world of casino gaming. 
Despite the game's simplicity, it's by no means the easiest casino game in the world to master. This is why, like any skill-based game, your best bet is to approach Mississippi Stud Poker with a carefully crafted strategy. 
How to Play Mississippi Stud and Win Real Money!
This doesn't have to be complicated or require you to invest hours in a certain technique; a basic strategy will more than suffice. Your strategy should involve getting to know the different moves, understanding the odds, researching the paytables, and generally practicing the game's ins and outs.  
To get you on the road to winning, we've compiled an easy guide with expert advice, tips, and ways in which you can maximize your chances at winning Mississippi Stud Poker. 
So, without further ado, let's dive in!
Mississippi Stud: The Basics
Unlike slots, roulette, and many other variations of poker, Mississippi Stud has one of the lowest house edges. When you play the game with a strategy, the house edge drops from 4.91% to 1.37%. 
This is a considerable difference and one of the key reasons why you should be playing with a strategy in the first place. Of course, if you're entirely new to the game, you're not going to get very far without having a thorough understanding of the rules. We'll start with these first.
How to Play Mississippi Stud
Before a game of Mississippi Stud begins, each player is required to place an ante bet. They will then receive two cards each face down, while three separate 'community' cards are placed in the center of the table also face down. At this point, the players must decide whether they want to continue to play their hand or forfeit it by folding.
If you do decide to continue at this stage, you will then be able to bet between one and three times your original ante, i.e., match, double or triple. This allows you to make extra bets by holding your cards or folding them to save money.
Once all players have decided, the dealer reveals one of the community cards in the center of the table. The second community card is then turned over, and players must again decide whether to bet or fold their current hand. The third community card is then turned face up, at which point players can no longer place any bets, and the dealer pays out to all the winners.
The aim of the game is to obtain a five-card hand that features a pair of 6s or higher. You do not need to beat the dealer's hand as they do not play with one in the first place. Any player who achieves a pair of 6s, 7s, 8s, 9s, or tens gets their stake back. You also get your original bet back if you achieve a pair of jacks or better, plus an equal amount in winnings.
The below paytable details what you can expect to win if you happen to achieve any of the following card combinations:
| | |
| --- | --- |
| Hand | Payout |
| Royal Flush | 500 to 1 |
| Straight Flush | 100 to 1 |
| Four of a Kind | 40 to 1 |
| Full House | 10 to 1 |
| Flush | 6 to 1 |
| Straight | 4 to 1 |
| Three of a Kind | 3 to 1 |
| Two Pairs | 2 to 1 |
| Pair of Jacks or Better | 1 to 1 |
| Pair of 6s – 10s | Push |
| All other | Loss |
The Best Strategy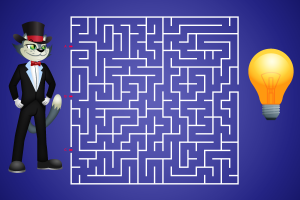 When it comes to winning Mississippi Stud, there are some useful tips you can apply to give yourself a higher chance at success. A game played with a sense of strategy is better than going in blind and hoping for the best outcome. Luck of the draw coupled with clever decision making is what will give you the best shot at seeing a payout.
Players always have three opportunities to move their chips in this game. They also have the chance to look at both of their initial cards before the dealer reveals the community cards in the center of the table. Before this happens, you need to decide if you want to place another bet or fold your hand. If you can see that you already have a pair, you should take advantage of this and triple your bet as this is the minimum needed for a payout.
If your hand contains high cards, such as an Ace or a face card, only to raise your bet once. You're also advised only to increase your bet once if you have any cards in your hand ranging from 6s to 10s that do not make up a pair.
As soon as the first community card is turned over, you should triple your bet if you hold any cards which are a pair of 6s or higher or if you have a winning five-card hand, such as a flush.
In a Nutshell
To reiterate the above, only raise your bet once if you have the following:
a pair that's lower than 6's
a pair of jacks or better
any cards ranging between 6 and 10
a three-card flush
a pair of cards that need only one consecutive card to form a flush
Some other useful rules of thumb include:
Folding if you have none of the above combinations.

Tripling your bet if you have any of the above or a four-card flush once you've seen the second community card.
For any other hands, it's better to fold or to bet once.
Final Thoughts
Just like most variations of poker, the biggest takeaway for playing Mississippi Stud is to know when to hold 'em and when to fold 'em. You effectively get three chances to play off your hand in this game. Even with a four-card flush or a pair of Aces, you can still end up turning over a decent profit. 
Don't be afraid to spend some time practicing for free before you play for the real deal. As this will help you to become more confident in the early stages when you play your first two cards. Messing this part up can pose some real challenges later on. So think carefully about your bets and try to base your decisions on logic more than intuition.