The special administrative region of Macau was once a former Portuguese colony and is one of the richest regions in the Republic of China; best known for its huge casino culture, delicious cuisines, exceptional Chinese architecture and of course, some of the most lavish and regal, over the top integrated casino hotel resorts in the world.
Morpheus
Unfortunately, you're not going to be greeted into your room by a Chinese Lawrence Fishburn looking to take you to Matrixville here, however; the Morpheus is certainly the kind of place where you will want to unplug and relax after a full-on day exploring the streets and sights of this beautiful city.
The hotel is hidden inside the 'City of Dreams' district, which also features top casinos such as the Nuwa, Countdown Hotel and Grand Hyatt.
One of the best parts about choosing to stay in this part of Macau, is the ginormous shared casino which homes over 39,000m2 of gaming space, 450 tables, 1514 slots and over 20 bars and dining facilities.
Morpheus itself, features an exclusive art gallery, spa, music club, fitness center, Michelin-style dining and an array of unique, themed rooms that all scream elegance. From Executive Suites to pool villas, to the premier king room – booking a stay here will certainly cover all of your getaway needs.
Grand Hyatt Macau
Also situated within the City of Dreams on the Cotai Strip, this 5-star hotel is known for its magnificent architecture, opulent accommodation, exquisite dining and sophisticated events and meeting space.
Inside the hotel you can get some much-needed rest in one of the 791 spacious rooms & suites, relax and unwind in their very own Isala spa complete with temperature-controlled swimming pool and outdoor hot tub. There's also a 24-hour fitness center as well as hair salon, lobby lounge, 2 pillarless ballrooms and the Grand Club, which offers the most spectacular, panoramic views over Cotai.
The cuisine served up in the Mezz9 Macau is said to be out of this world too!
Venetian Macau Resort Hotel
Funnily enough, The Venetian is directly opposite the Morpheus, and is also one of the resorts boasting the fanciest suites the city has to offer and is highly recommended by Forbes travel guide.
Taking their inspiration from Italy's "floating city", every room has a distinctive theme. The complex itself really gives its guest and visitors a true slice of Italy, with Gondola rides, the Murano pool and of course their very own Portofino restaurant that serves up the most authentic and tastiest Italian cuisine, including piping hot pizzas, freshly-caught seafood and flavor-packed pasta dishes; all of which can be enjoyed in their Al Fresco-style dining areas overlooking the rest of the resort and all of its beauty.
Banyan Tree
The Banyan Tree is said to be one of the coziest, tranquil places you can possibly stay in Macau. It is also one of the most elegant, especially when it comes to putting its guests up for the night.
Offering a variety of different suites that overlook some of the most spectacular points of the Cotai strip, some of the rooms even feature their very own Jacuzzi!
For eating, you'll be able to fill up at one of the 2 in-house restaurants serving up signature Thai dishes and top-of-the-range seafood or make things a little bit more intimate by booking one of their exclusive 'private dining' experiences.  You won't be stuck for things to do during your stay at the Bayan Tree either! The hotel is situated close to all the major amenities including the Galaxy shopping mall and House of Dancing Water.
Grand Lapa Hotel
Step inside one of Macau's most comfortable and stylish hotels, located right in the city center and just minutes away from the airport, ferry shuttle and all of the top, local attractions.
This A-class resort is not only a haven for all singles, but also couples and families in terms of its facilities and endless options for entertainment.
It also sports some of the finest and most affluent accommodation in Macau. Rooms feature their own balconies with idyllic views over the resort and South China Sea, and all boast beautiful wood and marble furnishings that really add to the mood and set you up for a great night's slumber.
The resort also has a relaxation spa within its outdoor tropical gardens complete with whirlpool, waterfall, and spa treatment facilities for a bit of extra pampering during your stay.
Grand Lisboa Palace
Containing 58 floors and close to 1,000 luscious rooms and suites, with a variety of different themes – the hotel inside Grand Lisboa is one that is hard to top.
Superior and Deluxe rooms feature everything from a Turkish steam bath, Jacuzzi, to in-room B&O home theatres and built-in mirror TVs.
Inside their own casino, you'll find 800 gaming tables and 1,000 slot machines – Grand Lisboa Palace is another one of Macau's top-rated hotel and resorts with 14 acclaimed restaurants, round-the-clock entertainment and easy access to all of the prime tourist attractions.
A fun fact about this casino hotel: they were the first ever gaming establishment in Macau to offer Craps and Texas Hold'em!
MGM Cotai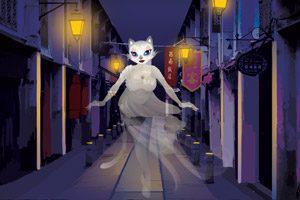 MGM is one of the biggest brands in the casino and hotel world going, so it's no wonder they set up a little base in the heart of China's gambling capital.
Featuring a multitude of stylish, airy rooms all with that familiar, homely feel, and come complete with the latest technologies such as a 55" Smart TV, walk-in rain shower, and finger-controlled room temperature gauges, you'll be guaranteed to spend a blissful night in any of the rooms, suites or villas here.
The complex also comes with an array of different places to eat regardless of your palette, and it also has its own MGM theatre and concert hall, spa and wellness center, aquarium and creative arts, multi-sensory experience that leads directly to Cotai's extensive village of shops, boutiques and even more food options!
Macau Roosevelt
The Macau Roosevelt is yet another place to comfortably get your head down and catch a few z's for the night! With each room featuring beautiful burnt wood walls, high polished bronze and Italian carved marble fittings, the biggest and most inviting beds, all complete with their own lavish bathrooms, AND for a very reasonable price too!
For entertainment, you'll be able to kick back in relax in their open-air pool or sweat it out at the gym! DJs bust out the beats every day from 4-10pm, and they even have their very own private cigar lounge!
Unfortunately, a casino is one thing they do not have, but that being said, guests are free to try their luck on the daily horse races just over the road from the resort, and of course – there's plenty of other places to gamble in very close proximity.
Wynn Palace
Get ready to experience the life of a royal at the Wynn Palace resort! Featuring 1,706 rooms with incredibly warm and glamourous décor throughout, – every room has been built with its guest core interests in mind and provide a peaceful retreat after a long day appeasing the amazing city sights.
With fine dining options and casual dining available for those on a tighter budget, you'll also be able to take advantage of the sweeping views over the iconic Performance Lake, as well as in the hotels own cable car service.
What's more is, inside the hotel lobby you'll be able to marvel at the beautiful creations of Preston Bailey and his enchantingly large, floral sculptures dotted all over the resort.
The Parisian Macao
Also situated in the Cotai Strip, The Parisian only opened its doors in 2016, but it is one of the largest properties in the city, homing a 525-foot Eiffel Tower replica, 3,000 hotel rooms, 170 shops and their own casino where you can expect to find 100 tables hosting various different casino games.
In terms of eating out, the resort offers a range of different cuisines and buffets served up daily by some of the best bistros around! Choose from authentic Chinese, Japanese and Western.
One of the main highlights of this complex, is their 1,200 seated theatre which is constantly showing the best in live performances and concerts, featuring acts like Maria Carey, Kenny G and Maroon 5, whilst running shows such as the Monkey King and Thriller.
Conclusion
So, there we have a multitude of different hotels and resorts for you to relax and get lost in if you so happen to venture over to the beautiful Macau.
Not only is it one of the best places in the world for the ultimate gambling experience, Macau has something worth seeing around every street corner, whether it's in the form of their giant malls, museums, picturesque lakes, cute boutiques shops, or historical landmarks – you'll really get a feel for the overall charm and magic of the city, whilst you sample some traditional cuisine before spending the remainder of the day unwinding in one of the wellness spas.
For additional activities, why not take an action-packed day trip to Hong Kong or Guangzhou? It's certainly a different way to experience this region of China, and for a pretty reasonable cost. Got any other places in Macau to add to the list? We want to hear them!
And remember to get your game on, you can always dial in to CoolCat Online Casino on your laptop, iPad, iPhone, Windows or Android powered device along the way or back at your hotel at night to keep the fun going. No matter where you are in the world, CoolCat real money online casino is there for you, 24/7, 365 days a year!
CoolCat Winners
Martin was on break from work at 4:10 PM last Wednesday, so he decided to play one of the newest games on CoolCat, Kung Fu Rooster.
He had some leftover balance from his previous games, so he started betting at $30 a spin. He wasn't winning anything for the first few spins, but less than two minutes after he began playing, he won $3,000 on a single spin and triggered the feature.
Then, on a single spin in the feature, he won $22,400. Without betting anything. His total for the feature: $24,400 in 10 free games.
His break was over four minutes later, but he went back to work knowing he won $29,537.50 on Kung Fu Rooster.