It may have been a tumultuous year for the casino industry, but thanks to nationwide lockdowns, online gambling has never been so in demand. Every day since the pandemic began, millions of players have been accessing online casinos to keep themselves entertained and bring some extra cash in. Online revenues have skyrocketed, and despite a mass cancellation of events and business closures, online sportsbooks continue to rake in wagers from fantasy sports and capitalize on the presidential election. 
As we approach the end of this year, there's much uncertainty as to what lies ahead for 2021, but what we can be sure about is an influx of fresh, state-of-the-art casino games scheduled to be released over the coming months, along with advancements in many current gambling trends. Here's some insight into the state of the gambling industry and a look at what's in store for the new year.
Mobile Casino Games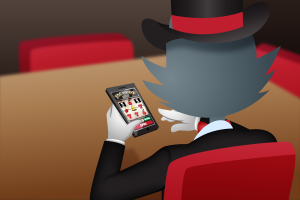 The number of users playing casinos games on mobile is up significantly in 2020. Since the beginning of the pandemic, online casinos and gambling apps have been overrun with new users. Many sites haven't been able to cope with the increased demand, and as a result, have had to limit the capacity of their player base. An estimated 72% of gamblers use their mobiles to access casino games and sports betting. Compared to 2017, when only 51% gambled through a mobile device, it seems mobile gaming will only grow larger in 2021 — particularly if land-based casinos continue keeping their doors closed to punters.
Bitcoin Casinos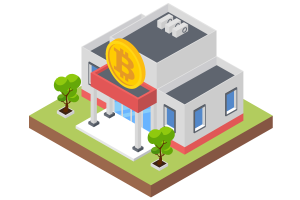 Cryptocurrency has become one of the most preferred payment methods for online transactions. The security and convenience of blockchain technology have made it highly popular in recent years. Plus, as Bitcoin is fast, anonymous, and doesn't involve any third parties, it has also given casinos the means of attracting interest from a different player demographic that otherwise might not have existed if it wasn't for the introduction of cryptocurrency. Unlike many payment gateways, transactions in Bitcoin aren't subject to any processing fees or payment operator costs either, which is another advantage when making deposits and withdrawals into a player account. Bitcoin bonuses are also more common at online casinos now compared to 2019.
E-Sports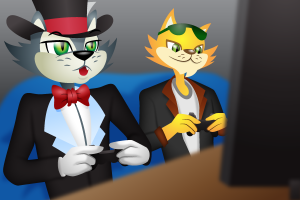 Thousands of brick-and-mortar betting shops have been forced to close permanently this year, prompting many operators to substitute for the financial hardship by moving business online. Doing so has opened them up to the world of esports betting, where players bet on the outcome of video game tournaments and fantasy sports matches. According to the gross gambling yield, data indicates that wagers for esports had soared by 2,992% in March this year. It then increased by 124% in April and 36% in May. Esports competitions are also being aired on TV to fill up the time slots traditional sports would normally occupy. A single NASCAR iRacing event attracted more than 1.3 million viewers at the peak of the pandemic, making it one of the most successful Esports to date. The noticeable growth of consumerism has also influenced the decision of Nevada's Gaming Control Board to approve betting on certain series of esports, including Counter-Strike Global Offensive, Call of Duty, and League of Legends, to name a few, with other games such as Age of Empires looking to be authorized for betting in early 2021.

Live Dealer Casino Games
With social interactions diminished in land-based casinos, the volume of users playing live dealer games has also increased exponentially in recent months. Live blackjack and baccarat are among the top most-played, as well as live dealer roulette games. Draftkings and BetRivers are two operators that have teamed up with Evolution Gaming to stream live games from their studio in Philadelphia. The partnership has allowed them to outreach multiple states and provide a platform for players to engage with real people on screen. 2021 will also introduce the world to the first-ever live dealer keno, which is played with 51 balls instead of 80 and features a top payout of 1 million credits.
Responsible Gambling Ramp Up
Despite some seemingly positive effects Covid-19 has had on the online gambling world, it gives governments a cause for concern over players being more susceptible to risks. Such risks include underage gambling and people developing problematic gambling behaviors. With online casino memberships in high demand, it could become harder for the operators to police their players and provide vital support. In a bid to combat the issues, gambling operators are pledging to adopt measures such as limiting the amount of marketing emails players receive, displaying banners that detail all of the terms and limits for their sites, and automating pop-ups that offer gambling advice and support at the login screen.
VR Casinos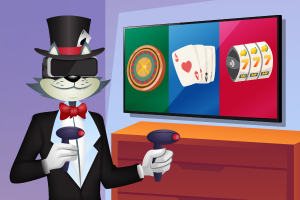 Virtual Reality is becoming highly popular in the world of video games, but the concept of VR casinos truly took off in 2020. Brands like NetEnt and Betsoft are focusing their efforts on interactive 2D and 3D platforms that give players an entirely unique experience. From playing the Vegas tables to a front seat at England's Cheltenham racetrack, the possibilities are infinite for how VR could transform online gaming over the next decade. Experts estimate that the industry will be worth over $520 billion by the end of 2021, up by a whopping 800% from this year!

Augmented casinos could also be the next step up in casino gaming next year. Unlike VR, which covers the user's entire vision to alter their perception of images and sounds, AR adds to it. Pokemon Go is a prime example of how AR has been used in gaming already. The application works with the camera and sensors in smartphones to overlay images on whatever the person is looking at. 
If the same concept is applied to gambling, you might be able to simulate the entire Mandalay Bay gaming floor in your front room by the end of 2021!