If you're someone who likes to see the world and gamble at the same time, there are a few venues in Europe which are well worth a visit. And not just because of the games they offer in these places either! Some of the best vacations incorporate a few rounds in the casino, but of course there's plenty of others things to catch your eye and enjoy while you're there and make it a truly memorable holiday! So, without further ado, here's 5 casino resorts in Europe which will provide you with the full vacation package and an unforgettable casino experience.
Monte Carlo, Monaco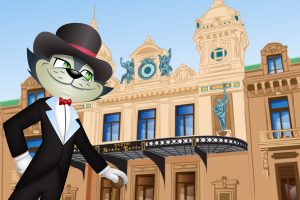 The highly-acclaimed Monte Carlo is a key part of Monaco's history and is renowned for being a complex home to some of the world's best entertainment and gambling amenities. The venue itself has been around for over 150 years, and not only has it welcomed fictitious characters like 007 and Danny Ocean in its lifetime, the casino has hosted some of the world's most prolific sporting events, such as the Grand Prix and Rolex Masters over the years. Amid all the glitz and glamor, guests can bask in some culinary pleasure at the famous Sea Lounge which turns into a pumping nightclub in the evenings, and also visit the several shopping and designer retail outlets outside the complex. In the casino itself, gamblers will discover 108,000 square-feet of gaming space complete with over 300 slot machines and table games covering roulette, video poker, stud poker, blackjack, trente et quarante, craps, baccarat and more.
The Casino at the Empire, London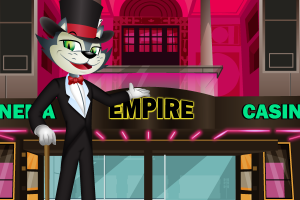 Operated by casino giants Caesar's Entertainment LTD, the Casino Empire at London is the 4th largest casino in Europe. Though it's not as big as the UK's Aspers Casino in Stratford City, it's one of the most popular and also a great pit stop for anyone looking to spend a few days in good old "Blighty" as the brits like to say. It's situated inside the old Victorian music hall, formerly known as "the Empire." It's also steeped in years of history and the casino's poker room is widely known for its annual poker tournaments and events schedule. The casino also offers an extensive variety of classic games including blackjack, American roulette, Pai Gow, Punto Banco, online slots and more. Outside the venue, punters will find themselves in the heart of Leicester Square, where they can indulge in everything from retail therapy, museums and monuments, along with endless opportunities to savor some of Britain's traditional pub-style grub i.e. full English breakfast, fish 'n' chips and Sunday roasts.
Casino Estoril, Lisbon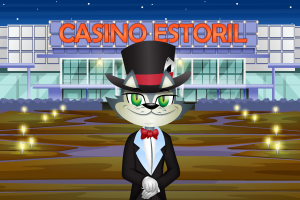 People regularly flock to Portugal for some summer fun, but not many know that it's a destination which is home to one of the continent's best casino complexes. The Casino Estoril is situated in Lisbon, and allegedly, was once the secret meeting place for spies during WWII. Originally opening in 1916, the casino floor now spans across 2,500 square metres of gaming space and holds over 1,200 slot machines and table games. Like the Casino at Empire, the poker rooms there are also famous for holding world tournaments for games like Pot Limit Omaha and No Limit Hold'Em. They also host other exotic varieties of poker including Caribbean Stud and French Bank. When you've had enough time gambling at the casino, head to one of their 10 bars and restaurants and chow down on some Portuguese cooking! For those looking to become more attuned to Lisbon's wildlife, be sure to embark on a Safari adventure through Sintra, Cascais and Belem during your stay.
Casino di Venezia, Venice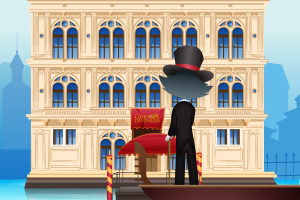 The famous Casino di Campione would have been the casino we recommend for Italy, but unfortunately the venue went bankrupt back in 2018. So for that reason, we've handpicked the next best alternative – the Casino di Venezia, which is considered the "oldest gambling house in the world." Open since in 1638, the venue still welcomes gamblers to this very day, with a casino floor that accommodates more than 550 slot machines, and both French and American table games like roulette and blackjack. When it comes to exploring, we shouldn't need to tell you too much about what to expect from the Floating City! It's one of the most romantic places in the world; littered with tiny streets and canals with gondolas, high street shops containing beautiful Venetian masks and glass, as well as historical landmarks such as St Mark's Basilica, St, Mark's Square, Rialto Bridge and many other interesting sites to experience with the whole family.
Casino de Spa, Belgium
Chocolate and Belgium-style fritz is a good enough reason to visit this country on its own, however, the Casino de Spa is a fantastic place to get a fix of gambling action. It's located in the town of Spa (where the term originates) and is one of the most visited places by tourists in Belgium. The casino floor is home to 103 slot machines and a huge number of table games including blackjack, English roulette, poker (and tournaments), as well as Bingo. As you can probably gather from the name, this venue is also the ideal place to relax after a hard night hitting the tables. It's attached the area's famous healing cold springs which makes it perfect for a midnight dip or refreshing swim to start your day. Also within the building is a ballroom, theater, culture centre, plus several restaurants with impeccable, panoramic views of the city and the world famous Ardennes Mountains. Visitors will also discover the Circuit de Spa-Francorchamps where the Belgium Grand Prix is held every year, along with a number of museums for anyone wanting a deeper insight into this beautiful, historic city.
Conclusion
Although there's endless things to see and do in Europe when it comes to non-gambling activities, we're confident you'll have a pleasant stay at any of the above casinos, while being able to gain a true sense of culture. Of course, the prices will vary for each one – but when it comes to entertainment, dining, relaxation and everything else you want from a vacation – these places tick all the boxes for us. Hopefully you'll agree. Happy traveling!