Slots, by nature, are random games. This makes developing any strategy to play slots effectively difficult; however, there are a few things you can do to ensure that you get the most out of your playing time. 
Our CoolCat experts are bringing you all the best tips and tricks that allow slot fans like you to get the most bang for your buck, and help you enjoy your favorite slot to the fullest. 
Like many other games of chance, what separates winners from losers is less about an individual's game strategy and more about their ability to ride the emotional roller coaster that comes with gambling. 
There are going to be ups and downs, there is no doubt about it. However, managing the psychological aspect of games like slot machines is what will allow you to profit for years to come. 
Continue reading to find out just what it takes to have an optimal slot experience.
Tips for Playing Slots Like a Pro
Discipline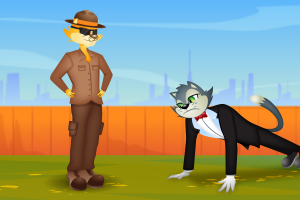 This is perhaps one of the most important characteristics of all professional gamblers. Discipline comes into play in many aspects of every game at a casino, online or land-based. 
The first step to gambling self-discipline is establishing your bankroll. Before sitting down for any session, whether it be slots or your favorite table game, you need to analyze your bankroll and determine exactly how much you would be willing to lose. Of course, there is the opportunity to win, but there is an equal chance that you will lose your entire bankroll. 
Once you have set your bankroll, do NOT go over that limit once you've reached it. This requires some restraint, but it is the first step to a successful and enjoyable gambling experience.
Managing Expectations
This almost goes hand-in-hand with discipline.  You have to realize that if you are going to gamble, you will certainly lose some rounds. As soon as you come to terms with that, the sooner you can begin gambling like a professional. 
Accepting your losses with a cool head is the key. Do not get rattled, angry, or upset; you're gambling — this happens. And remember, with strictly luck-based games, you have just as much a chance of winning as you do losing.
Don't Play on Credit
If you have followed the number one rule of bankroll management, you shouldn't have this problem. However, if you find that your bankroll has gotten away from you on a particular night (don't make a habit of this), you might be tempted to take out a loan. This is one of the deadliest sins when it comes to gambling. 
Never play slots on credit. Never play any game at the casino on a loan or credit. You could easily find yourself deep in a hole that is seemingly impossible to dig yourself out of.
Know When to Call It
Leave the losers. It's as simple as that. If you're playing at a slot that has consistently not hit, then it's time to cut your losses and call it a day if you have reached your bankroll limit. If you still have some money to spare, try out a new slot. Be sure to check the RTP (Return to Player) before playing on a new slot. 
Long story short: stop dumping your money into a loser.
Go VIP
Join the club! You might as well take advantage of all the cool and exciting bonuses that go along with being a VIP member. Most VIP programs have very lucrative deals that will make your time worth your while. 
Check out CoolCat's exclusive VIP program to see what could be in store for you.
Take Advantage of Casino Promotions
If you aren't yet sold on joining the VIP program, there are still plenty of opportunities for you to receive bonuses and promotional offers from the online casino. 
CoolCat offers generous Welcome Bonuses for signing up, and the gifts just keep coming. Never pass up the chance to play on the house!
Research Your Slot Machine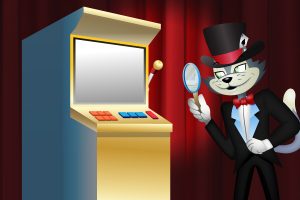 Reputable online casinos will display the volatility and RTP of each and every slot on their website. You should become familiar with slot terms and how to tell which slots are best for your bankroll. 
For example, a high-volatility slot will pay out in huge amounts but will pay out less frequently. A low-volatility slot will pay out frequent, small amounts. 
Before risking your bankroll, make sure you are comfortable and understand all the features of the particular slot you wish to play on. 
It is important to understand that online slot machines have not been "fixed" to pay meagerly or to cheat you. Each spin is entirely random and independent from the previous spin. 
If you're looking for a slot that features the chance to hit a huge jackpot, slots with progressive jackpots like Cleopatra's Gold are a good choice for you.
Everything You Need to Know About Progressive Jackpots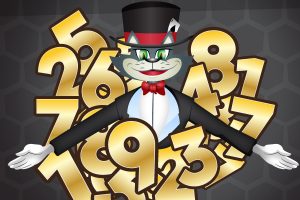 The slot machine players' greatest prize is to win the progressive jackpot. There aren't any special tricks, magic words, or blessed rabbit's foot that is going to help you win. A win is a win, and a loss is a loss — everything is determined by a random number generator in the machine. This little RNG microchip is ALWAYS producing random numbers, even when no one is using the machine, which means that no matter who sits down to play, their chances of winning or losing have nothing to do with the person was sitting there before them.
Here are a few things you probably didn't know about the machines that offer slot players progressive jackpots.
If the casino big wigs believe that your progressive jackpot win was won only due to machine error, they can and will refuse to payout. Make sure that the machine you sit down in front of is in good working order. If you don't know, ask someone in maintenance.

Don't lose your money faster by playing more than one slot machine at once. Hitting the progressive jackpot is hard enough on one machine; the odds don't get any better playing on more than one machine.

If you're at the casino during the busiest hours and there is a slot machine open, just waiting for someone to come sit, you might be staring at a machine that has been handing out losses. However, if it's a progressive slot, try your luck. You may end up with a bigger progressive jackpot.

If you find a progressive slots machine at which you are winning a little and losing a little, stick with it! If you haven't busted your wallet with losses, you may just have a progressive jackpot payout in your near future.

The loosest progressive slot machines will always give the best payout. Unfortunately, finding them is a lot like looking for the casino Holy Grail. The only ones that would know where they are are the casino executives…and they aren't telling.
Playing the progressive slots for a chance at the progressive jackpot is a titillating temptation that many slots players fall under. While your chances of winning are slim, you should still have fun — responsibly.
Start Spinning!
While it's difficult to establish any type of pattern or strategy that can "beat the slot," now you know that there are still many things that can elevate your experience. 
Effective slot players display habits that will allow them to be successful over the long haul such as, managing their bankroll, keeping a level head when on a losing streak, researching slots, and taking advantage of promotions.
Keeping these tips in mind, you can be on your way to spinning the reels on a thrilling slot in no time. 
Good luck!