Gambling may be completely outlawed in some countries, but most of them still provide the opportunity to purchase tickets for a national or state-run lottery. The prize might not always be on the five-figure side as you'd expect, though, and a lot of lottery jackpots are known to be capped at a certain amount. In some countries, these prizes are often distributed among multiple players, which results in much smaller wins compared to the millions most would typically hope to see in their bank account if they'd just won the lottery. 
International lotteries like the EuroMillions regularly have a prize that is capable of rolling over several times before one lucky individual claims it. These wide-scale draws have always proven to be the most popular games because they give players the chance to hit life-changing jackpots without needing to have any skill, strategy, or spend any more than a dollar or two to take part. Most of them also only permit one winner, meaning whoever wins gets to keep every last penny for themselves.  
Although you have to be extremely fortunate to win the lottery; and, despite the fact that you've got a higher chance of dying in a plane crash than winning millions of dollars — these people below prove it's entirely possible to go from broke zero to jackpot hero overnight. 
Spain's "El Gordo"
In December 2014, thousands of lucky Spaniards won around $490,000 each after buying tickets for the annual El Gordo Lottery. The winnings came from a ginormous cash prize pool of €2.5 billion (3 billion USD), and over 100 of the highest-paying tickets were purchased by residents of the city Cadiz, in southern Madrid. Only a small number of other tickets were sold in other cities. 
Since the multi-winning stint in 2014, the El Gordo lottery, also known as "The Fat One" or the "Christmas Lottery", has become the richest multi-winner national prize draw in the world. Though winners prior to Spain's 2008 recession would formerly spend money on new cars, houses, and expensive vacations, the winners of the 2014 draw were said to have used their cash to pay off debts rather than a typical splurge on materials. 
EuroMillions
Since the European lottery began in 2004, there have been endless overnight millionaires from all different corners of the continent. However, none of these stick out quite like the €190 million-euro-mega-load ($208 million USD) that was picked up by an anonymous winner in 2019. The massive jackpot was set in July with a base figure of €17 million before rolling over to reach the colossal sum that was later paid out in October.  
Even though 2019 is the latest to break records with a €190 million jackpot prize, funnily enough, the exact same figure was triggered in the EuroMillions on three separate occasions as well; 2012, 2014, 2017 and 2019. This is because 190 million is the very maximum amount a person is legally allowed to win in this draw. Winnings aren't subject to any tax in European lotteries either, meaning every last cent is kept by the winner. 
Superenalotto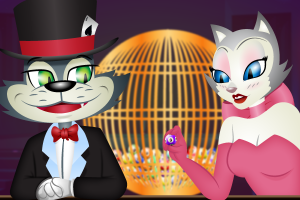 In August 2019, an anonymous ticket-holder won Italy's largest-ever recorded jackpot of €209 million euros (229 million USD), with the numbers 7, 32, 41, 59, 75, and 76 from a €2 lucky dip that was purchased at a machine in a local bar. 
The anonymous winner is the first person to have picked the exact numbers for a winning lotto ticket since June 2018. It's also the largest Superenalotto jackpot won since the October draw in 2010, when €177 million was paid out to another person who wished to remain unidentified. The eye-watering win last year continues to sit above all EuroMillions jackpots ever recorded.  
Mega Millions
The world's largest cash value and annuity jackpot came in 2016 and was won by a woman in South Carolina for an unbelievable $1.5 billion dollars. Though all lottery winnings must be submitted to the IRS for taxation in the states, this woman still received an astronomical amount of money. And the heartwarming part is that although she decided to remain anonymous, she reportedly donated most of it to the Red Cross in aid of the victims who lost their homes to a hurricane incident in Alabama the year prior. 
The billionaire philanthropist also donated several million to other charities including the Ronald McDonald House of Charities of Columbia, a breast cancer charity called The Middle, and the One SC Fund for Hurricane Florence. She also spent a few months seeking legal advice for preserving her anonymity before eventually claiming her winnings. 
Oz Lotto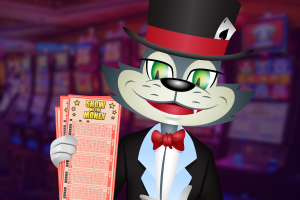 Another multi-winner jackpot was shared between 3 Australian families on the night of the Melbourne Cup in 2012. All three families — who come from Melbourne, Canberra, and Townsville — reportedly took home a whopping AUD$111,972,151.04 between them (AUD$27.9 million each) that evening, with a fourth jackpot won and distributed between 80 ticket-holders from various parts of Victoria. 
A year after the three families received their life-altering lotto wins, an Australian press source got in touch to find out how things had changed for them. Apparently adjusting to the high-class lifestyle wasn't easy for the family from Canberra — who allegedly still buy the same old $0.90 biscuits from the store out of habit, while the Townsville family splashed out on everything imaginable, including motorbikes for their sons, dreams houses and cars, and lavish gifts for family members. The humble Melbourne family have spent little of their winnings and have said they plan to make the cash last through as many generations in their family as possible. 
It Really Could Happen to Anyone!
Even though there are few things you can do to maximize your chances of winning the lottery, going by these lucky few definitely shows that it can be a reality for any individual. Even if it's just in the form of a few hundred thousand dollars, coming into free cash is never something anyone complained about!