Gambling is a fun and profitable pastime enjoyed by people all over the world. And one of the industry's most influential revolutions occurred in 16th century England, when James IV of Scotland commissioned the first thoroughbred racing schemes in 1504. His passion for horse racing is what gave birth to one of the most prestigious sectors in gambling, Parimutuel Betting. But it wasn't even until the 19th century when people began placing bets on these races, which proved to be a highly profitable market even from the very start.
Aside from the races, other forms of gambling were heavily frowned upon in the UK until 1961. This was primarily due to the addictive nature of the industry and risks surrounding organized crime, but also because there was no tax system in place for it at that point either. It didn't stop people from partaking in games down back alleys and in private gambling dens though, and most bets continued to be placed on the country's racing events through illegal means.
First Betting Shops Are Introduced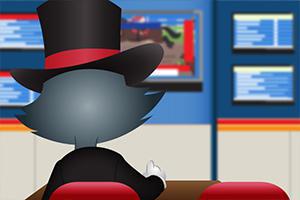 When gambling did finally become permitted, 10,000 betting shops were built in the first six months, with their doors flung fully open to punters looking to score big. This first network of stores was a success, but it took several years before betting behemoths like William Hill and Ladbrokes were inspired to join the scene.
The regulations still had many gray areas, and only bookmakers who were given a license from the Racecourse Betting Control Board were legally allowed to operate. Even then, they could only offer tote pool wagering, a form of non-fixed odds betting that divides the winnings among players. These betting parlors also had a dull and drab atmosphere and were restricted to bland décor and layouts to purposefully make them less appealing to punters.
A Much-Needed Upgrade
Come 1986, the UK passed a new bill that allowed bookmakers to legally sell hot drinks to players. They were also permitted to offer lounge-like seating areas with small televisions for watching the races. This made a significant difference to the enjoyment of being in a betting parlor because before then you could only really experience the thrill of betting on the races if you were there in person. Now, with a place to socialize, grab a hot beverage and win some money like the upper class, the nation's gambling scene truly began to take off.
This is also the time when William Hill, Ladbrokes, Mecca, and Coral helped transform the country's tax regulations when they pushed for it to be eliminated on individual wagers. It took a long time before the government played ball, but eventually, the 10% tax rate was abolished. Even today, players are not required to declare their winnings for audit and can keep every last penny.
Merging Operations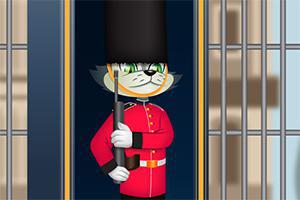 Naturally, the bets funneled through these betting shops at the time were nowhere near as much as what was being wagered at the race tracks. This is what saw many of the lesser-known bookmakers merge with each other, and soon even council-owned betting shops began sprouting up after favorable backing from the government.
All of these changes and new business deals accelerated the growth of gambling in the UK even more. Come 1992, when the UK Premier League took off and English football became its own multi-million-pound industry. And just like coffee and cigarettes, gambling complimented it perfectly.
Sports Betting and the Digital Age
While crazed football fans could now place bets on their favorite games and players in shops, online sites also began trending. William Hill became the first company to allow online betting in the UK; creating more opportunities for sports lovers and gamblers. Other bookmakers followed suit, and these were the brands that laid the foundations for some major changes in the UK's gambling laws.
As the online market began to boom, other betting markets were introduced through popular demand. It wasn't long before other online bookmakers began accepting bets on anything from yellow cards, corners, and goals-per-game to injuries and other proposition wagers. This also spread to different forms of sports in other countries. The popular U.S. betting site lines.com began offering football, basketball, ice hockey, and eventually collegiate sports as well as professional matches.
The Debate on FOBTs
In 2001, land-based betting shops in the UK were kitted out with a new form of electromechanical gambling machines known as FOBTS (fixed-odds betting terminals). These slot-style machines allow punters to play casino games like roulette, bingo and place bets on horse racing electronically.
Initially, you could place a maximum bet of £100 per spin on these machines, but controversy grew when a surge in gambling addiction and money laundering occurred over the years. As of May 2018, the new stake limit per spin on FOBTs is £1 with a max payout of £500.
Harsher Tax Laws
At the turn of the millennium, many of the top dog betting companies shifted their operations off-shore to Gibraltar. This made these brands exempt from British tax laws on player bets at the time, but come 2014, the British government caught wind and imposed a big change to the Licensing and Advertising Bill. This now declared online gambling as a 'point of consumption' instead of a 'place of supply' and thus, meant all betting operations whether online, offline, onshore or offshore would be subject to tax.
The impact of this change meant that many bookmakers began to suffer financially, and the ongoing struggle eventually led to many being brought out by larger brands. Paddy Power and Betfair decided to merge operations, but the value of betting shops decreased rapidly after this time, prompting the growth of online gambling even more.
Betting Shops in the UK Today
The UK's online gambling market continues to be rife with sports betting, online casinos, and bingo sites. Despite the government taking a stricter stance towards gambling in recent years, and a 43% decrease in business since 1970 – there are approximately 9,000 betting shops that are still very much alive on the little island.
Although most are owned by the big names, the revenue these shops collectively produce on the Grand National alone equates to £300m. It's not easy comprehending how much each could be produced from other races and sports, but it is unlikely British betting shops are going to die out any time soon, that's for sure!