From railroad pioneers to eccentric billionaires, these magnificent 7 helped build Las Vegas. Known as 'the meadows' in Spanish, Las Vegas got its humble start as a desert oasis and watering hole for early pioneers. And the men who built Sin City were just as brash, audacious, and adventurous as the city itself.
William A. Clark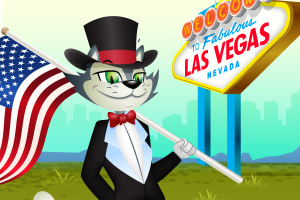 The founder of Las Vegas was a wealthy entrepreneur who prospered in mining, banking, and railroads. After he found his fortune in the Montana gold rush, he decided to further his prospects by moving Westward in the late 1800s. As a banker, he was able to buy up mining properties when owners defaulted, quickly giving him a leg up in the mining world.
Clark established the city of Las Vegas in 1905 as a maintenance stop along the railroads he managed. He helped grow the town by selling lots to farmers and investors. By the time he had established Las Vegas as a western hub, he had amassed one of the greatest fortunes in American history.
When accused of bribing his way into the Montana Senate, he replied, "I never bought a man who wasn't for sale." If Sin City had one man to thank, William A. Clark was the original sinner. And in the grand fashion afforded the wealthy and influential, Clark County, Nevada, was named after him.
Thomas Hull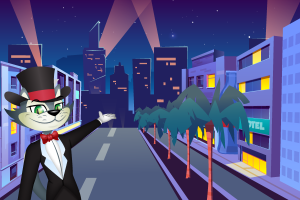 While a handful of entrepreneurs opened the first casinos in Downtown Las Vegas in the early 1930s, one man is credited as the pioneer of the Las Vegas Strip: Thomas Hull. When Hull's car broke down on Highway 91 in the Vegas suburb of Paradise, he watched a huge procession of out-of-state license plates belonging to tourists heading to Vegas. He decided then and there to open a casino resort to catch the attention of these motorists.
In 1941, Hull opened the El Rancho Vegas casino hotel as the first casino on what would later become known as the Las Vegas Strip. The El Rancho had 110 suites, 4 table games, and 70 slot machines. Hull's claim to fame was El Rancho's popular gourmet buffet dining option, a concept which later became a staple on the Strip.
Bugsy Siegel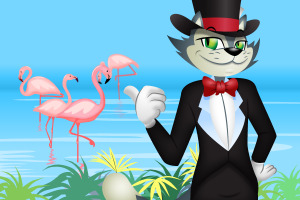 The idea that Vegas was pioneered by crooks and gangsters is no urban myth. One of the most notorious mafia men in America, Bugsy Siegel, poured money into early Vegas casinos. Before he moved out West to invest in casinos, he founded a branch of the New York City Jewish mafia known as "Murder Inc." This group of notorious gangsters pulled off hits for their Italian American partners in crime, the Genovese family.
As the feds began taking a bite out of organized crime, the best went West to invest. Several early attempts by the mafia to start casinos met with heavy resistance by locals who didn't want organized crime in their casinos. So, Bugsy Siegel found an easy buy-in: he funneled money through banks and 'legitimate' casino partners. In 1946, Siegel founded the Flamingo in the grand casino-style he witnessed in Galveston, Texas. The Flamingo quickly became the stomping ground of the rich and famous, including many of his New York cohorts – whom he personally flew into Vegas in private planes.
But Bugsy's winning streak ran out suddenly and violently. Bugsy Siegel was gunned down at his girlfriend's home in Beverly Hills, California in 1947.
Howard Hughes
Another in the long line of eccentric and flamboyant characters to leave their mark on Las Vegas was Howard Hughes. He was a film producer, aviator, inventor, and industrialist with a vast fortune. In his lifetime he broke several aviation records and piloted most of the aircraft he designed. One such flight nearly killed him and left him hospitalized. While in the hospital broken and burned, Hughes designed a new type of electric, adjustable hospital bed to help alleviate his suffering. It became the prototype for all modern hospital beds.
The most flamboyant example of Hughes' ingenuity in the face of adversity occurred in Las Vegas in 1966. Hughes had rented out the penthouse suite of the Desert Inn for some solitude and relaxation. But when the hotel management asked him to vacate the penthouse for New Years' Eve guests, Hughes refused – then bought the entire hotel to avoid any further conflicts.
His diminished physical and mental health led to Hughes becoming a full-time recluse in Las Vegas hotels. He went on to buy several other Las Vegas resorts and casinos, including the tiny casino called the Silver Slipper. He was not looking to expand his empire; he simply bought the hotel to remove its neon silver slipper sign because it kept him awake at night.
Kirk Kerkorian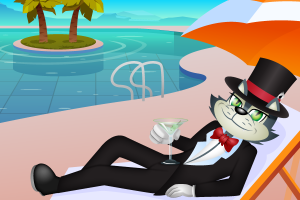 Vegas began its biggest expansion era partly due to the efforts of Kirk Kerkorian. His humble beginnings as an Armenian immigrant who could barely speak English marked the epitome of the rags-to-riches tale. As a young man, he was a boxer and later became a pilot. After running a successful commercial charter airline which featured flights to Las Vegas. He began to amass his fortune by buying and leasing properties to casinos on the Las Vegas Strip.
After leasing properties for years, he often sold the land to casinos sitting upon the lots for a considerable profit. A shrewd businessman, Kerkorian also bought back failing properties he had previously sold, sat on them until better times, then resold them for a tidy sum. This buy-sell-resell model led Kerkorian to become one of the biggest players in the casino world. He built and rebuilt the largest casino hotels in the world three times in Las Vegas.
Steve Wynn
In 1971, a young upstart named Steve Wynn bought controlling interest in the Golden Nugget Las Vegas, later to become the youngest casino owner in Las Vegas. The Golden Nugget was one of Frank Sinatra's Vegas haunts, and Wynn became close to the legendary crooner, later naming one of his casino restaurants after Sinatra. Wynn was responsible for ushering in a new era of development in Las Vegas, and he managed to renovate several iconic Vegas casinos, including the Bellagio, the Mirage, and Treasure Island.
Sheldon Adelson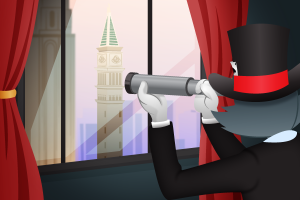 In 1988, Sheldon Adelson bought the Sands Hotel, the famous Vegas stomping grounds of the Rat Pack. But rather than trying to bring the aging resort into the 21st century, he made the controversial decision to dynamite the dump and erect The Venetian on the site. This megaresort was a partial reproduction of the ancient city of Venice, right down to the canals with gondoliers floating and singing along them. Adelson got the idea for the project while honeymooning in Venice with his second wife.
With his company, Las Vegas Sands, Adelson has left his indelible mark on the Las Vegas Strip and beyond. His iconic properties accent city skylines around the world, with the second Venetian in Macau, and the majestic Marina Bay Sands in Singapore. Adelson became one of the richest casino moguls in the world, and he summed up his philosophy in a single sentence:
"Entrepreneurship is essentially identifying the path that everyone takes; and choosing a different, better way."
Common Ground
These 7 visionary casino developers have several traits in common. They all shared an undaunted devotion to their dreams and pursued them without hesitation. Sometimes controversial, always brash and brazen, these 7 casino characters established, built, renovated, and expanded the great city of Las Vegas. And in the process, they forever left their mark on Sin City.