In the world of online casinos, a new trend has come to the forefront of virtual gambling. If you've ever heard of the term "live dealer casino," then you're in the loop. If not, it's okay – it's never too late to jump on the bandwagon and make the most of what advanced technology has to offer you and your gambling habits. Live dealers are human card dealers and ball spinners that work their craft on real-time video streams for online gamblers. Technology makes it possible for the dealer to set out a real playing card with computer recognition software which enables players to interact with the game, make their bets, and live chat with the dealer and fellow players. You can do all these things and enjoy the live dealer experience at CoolCat Casino.
History of live dealer casinos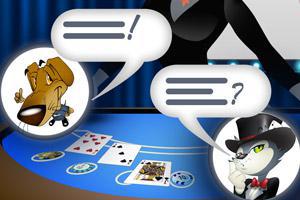 Online casinos were first introduced into the mainstream gambling market in the early 90s. These games have always relied on RNG (random number generators) to shuffle card decks and determine which spot the roulette ball is going to land on. The software is tested regularly by outside institutions to guarantee that online casinos are not tampering with so-called "random results." Regardless, patrons of these casinos often express distrust of computer programs, mostly because they can't see the shuffling process. So, the natural evolution of online games led to live dealer casinos – online casinos that feature games with real people dealing real cards and arbitrating the game.
By 2003, a software developer called Playtech was already providing comprehensive live dealing services for online casinos, using live video to connect gamblers to dealers. Since then, the industry has seen a boom in popularity, and now live dealer casinos are all the rage in the world of online gambling. The use of live dealers allows players to log on from the comfort of their homes while knowing that their cards and money are in safe hands. Players can ask any questions they may have and have a nice chat with their fellow players and the dealer via a text-based chatroom.
How live dealer casino works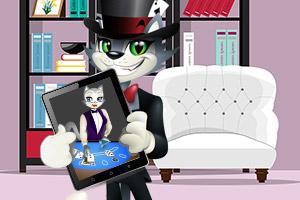 You can see a live dealer laying out the cards for a round of blackjack, but how are you capable of interacting with them? Through software that uses optical character recognition (OCR) – the same mechanics that allow you to scan a paper document onto your computer – a computer translates characters on the cards or roulette wheel into data which can then be coded and sent to your electronic of choice. Previously, desktop computers were the only devices powerful enough to receive this data, but now you can access live dealers from your tablet or phone, on your couch or on the commute to work.
This OCR technology allows you to play online, and it's what enables the computer to tell you what your hand value is and what the outcome of your bet is without breaking a sweat. And general consensus says that the best part about a live dealer is the fact that you can see the action unfold before your very eyes. Some more recent models supporting live dealers maintain that each card in the deck contains a small computer chip that is then scanned by the dealer before being laid out. That scanning accurately translates the card's info into computerized data. Each time they scan, the information on your screen is automatically updated. This is another surefire way that you will be able to interact with the game remotely but effectively.
If you're curious about the logistics behind live dealer casinos, you may be surprised to find out that it takes an intensive amount of production. The live dealers you see on video streams work out of special studios made specifically for this kind of work. Depending on the live casino you choose to patron, this can look different. But generally speaking, the setup requires a main room with all of the game tables, live dealers, and cameras/ OCR equipment. Sometimes there will be one table per room so that gamblers can enjoy their live video-stream without the noise and visual distraction of other games going on in the background.
Other times, companies will place all of their tables in one large room, to add a brick-and-mortar casino atmosphere – the main draw of live dealers for a lot of people. There also has to be an onsite technical crew. In case anything goes wrong with the feeds or cameras, they can make a speedy fix, and players can continue on their way to winning at their favorite table games. And in the same way, land-based casinos have to make sure they can break apart any hot tempers and heated arguments that may arise between players or players and dealers, live dealer casinos have pit bosses in their studios to dispel any bad blood. Except rather than being big and intimidating people, these pit bosses have to have a little more finesse, because when people are physically removed by webcams, they don't worry as much about getting "taken to the backroom" and they tend to become a bit more irate.
Play Now!
Cons of live dealer casino
Overhead costs
Starting with the cons, it's important to understand that the use of live dealers is still a relatively new practice in the world of gambling, and it still has some kinks to straighten out. Nothing is perfect after all, but before putting your money on the line you should understand all of the ups and downs of live dealers. The most obvious downside of live casinos is increased overheads. Compared to entirely virtual casinos, live casinos pay a significantly larger sum of money for things like location, casino equipment, filming equipment, live dealers, and the rest of the crew, and those costs tend to come back to you as a customer. Regardless of their platform, a casino is a business, so it isn't likely that they would be willing to slash their own profits for the benefit of your pocketbook. Expect these overhead costs to show up in the form of higher minimum stakes and potentially lower payouts.
Also, another product of these higher costs is that there are fewer reputable live casinos to choose from and they can only offer a limited number of games with live dealers. So when looking for a live dealer game, expect to find only the basics and fan-favorites: roulette, blackjack, Sic bo, and baccarat. If you need a wide variety and flexibility, you'll be better off scanning the selection of virtual games offered by online casinos. But if you're down for a round of blackjack, check out these blackjack myths and then log on and head to the table!
Distracting dealers
A con of live dealers may also be seen as a pro – and that is the live dealers themselves. Playing to the preferences of their largest demographic, live casinos tend to hire young and attractive female dealers. The only way this would go on the con side is that the people who want to watch a beautiful girl deal their cards tend to be the people who get distracted by the beautiful girls who deal their cards. Live dealers who fit this profile are quite aware of what affect they have on others and – forgive the archaic language – aren't afraid of using their feminine wiles to take advantage of you as a player. If you know that you're susceptible to straying eyes and a wandering mind, you may find that playing casino games with live dealers will open a black hole in your bankroll. In the end, it's obviously up to you, but if you find your account in the red, this may be a part of the problem. So, instead of being distracted by the pretty girl with the cards at the baccarat table, try to focus on remembering the three bets winning baccarat players stick to in order to keep your bankroll well in the black.
Dealers who are human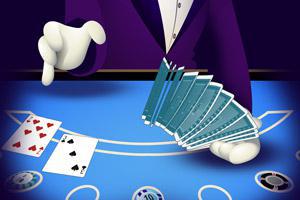 This last one is another part-pro, part-con aspect of live casinos. A reason people prefer live dealers to virtually shuffled cards is that they can watch the shuffle. But the people who shuffle cards are human, and humans aren't infallible. Though this is an unusual occurrence, in February of this year footage came out of a live dealer who fudged the cards he dealt which caused the player he was going against to lose. Specifically, during a game of blackjack, he flicked up the front card in the shoe and picked up the second card to lay out for the player. He then dealt himself that first card, resulting in his winning the game. Like I've said before, it is incredibly unusual that such a thing would happen. It's unwise to say the least, considering a camera is trained directly on the dealers and players don't have casino surroundings to get lost in. And, honestly, this dealer was nothing close to an attractive female dealer, so his use of womanly wiles to distract was out of the question. But it just goes to show that whereas RNG are simply programs with no stake in the outcome, real people can be corrupted. The same technology that allows computers to scan cards may enable these people to fix the results of the game. It's always a possibility, so keep it in mind before laying down your life savings or at least remind yourself of it before a game and make sure to watch the dealer's every move.
Pros of live dealer casino
Trust
Now that you have a good dose of fear about the pitfalls of the live dealer casino industry, it's time to learn about the reasons it has become such a popular form of online gambling in recent years. One of the cons I mentioned above is that your dealer is a human – on the flip side, a pro is that your dealer is a human. People tend to distrust computers, especially since they can't see the cards being shuffled. Despite the fact that RNG programs are regularly tested for fairness, people can't help but believe that they are being gypped, and there's no way to make sure or call the online casino out.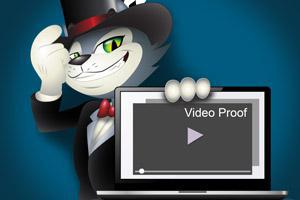 With the introduction of live dealers, players can now continue to play from the comfort of their home while watching the dealer handle their cards. And in case anything does go wrong, players have video proof of malfeasance if they want to write a complaint or take legal action. Players often fear that the stream they are watching is prerecorded, and therefore the game is fixed. To dispel the concerns of their players, live casinos will often place a television showing a live newsfeed to guarantee that the video is happening in real-time and that the game is fair. It's things like this that help players put faith in their dealer and their casino.
Atmosphere
It's common knowledge that playing a game with a live dealer is the closest thing you can get to the traditional "brick-and-mortar" casino experience while gambling online. Depending on which live casino you patron, you can choose the extent to which you experience the all-around land-based casino atmosphere. As mentioned earlier, some casinos have one table per room to minimize outside distractions while others place all of their tables in the same room. If you choose one with more than one table in the same room, you can enjoy the quiet murmur of talking at other tables and the whisper of shuffling cards and rolling balls as you chat with your dealer and place your bets. If you aren't prone to getting too distracted, the background noise mixed with the direct interaction with your dealer can help you really get in the zone, and it might be what you need to pull off that masterful victory you've been working towards. In comparison, virtual games can feel impersonal, isolated, and a little fake. The clicks of cards and the wheel are clearly fake, and you simply click a "Deal" button rather than watching the dealer go through the motions.
Social interaction
A huge reason live dealer games are so popular is the potential for social interaction. The way that the game is set up, the players can live chat with each other as well as with the dealer. The dealer reads your messages and responds, so it feels just like you're there in person, talking to those around you. Another con-turned-pro is the fact that online casinos tend to choose very nice live dealers. These croupiers are more often than not young and attractive women. They know how to pay attention to you and make you feel warm and fuzzy. If that's the kind of interaction you're looking for, then live dealers are the perfect form of online gambling for you. And to really help their live dealers sell like hotcakes, live casinos will often employ a uniform that you would never find in a land-based casino. These ones are often more revealing and designed to show off their dealers' "assets," if you know what I mean. As long as you don't get distracted during your game and start making reckless bets, the social aspect of having a live dealer is the single, biggest pull for its players. So next time you're at the roulette table, you can ask your fellow players about roulette betting over the chatroom feature and get their two cents on how they win.
Play for Real Money!
Customer Support
Another positive that comes with live casino games is your access to a high quality of customer support. When playing at an online casino, you have to deal with electronic forms of customer support, whether it is sending a chat or an email, and it often requires waiting for a reply. Live casinos will always have a pit boss on deck in case any problems arise. Because you will be talking face-to-face with someone, you can resolve things then and there. It also helps that you are right there because customer support tends to take in-person complaints more seriously and this is the closest thing to in-person you will get when gambling online. And since these games are being run by real people on camera, there is a sense of responsibility for the casino.
Online casinos still have some things to improve on their journey to perfection, but as of right now, live dealers are part of the highest online gambling technology. Since their creation, online casinos have strived to encompass the same atmospheric high that people get from real casinos, and offering live dealers is one of the biggest steps they've taken to achieve that goal. Now all that's left is to decide for yourself if live dealers feel like the real deal and if they heighten your gambling experience. Head over to CoolCat Casino today and play your favorite casino game live – you may just find that you can't get enough of what your live dealer has to offer!