There are not many people in the world who actually enjoy being stuck at an airport –unless you're a pilot who gets paid a ton of money to fly planes, in which case delays are probably something which would be accommodated in your salary anyway.
For most travelers, however, airports aren't particularly fun places unless you're there to collect a loved one you've not seen for a while, or are feeling the excitement of jetting off to somewhere for a much-needed break.
The good news is that there are some airports in the world focused on making the "stuck" experience much more bearable — and even enjoyable! Whether it's a play area for the kids, free internet corners, or what is becoming more and more common in airports these days — casinos!
For any gambling lover, there's nothing better than scoring a few extra bucks to spend on your getaway before you've even gotten there. Or better yet, winning something to replenish your finances when you're on the way back. If you happen to be flying from or to any of the below airports in the near future, make some time for table games and slots action.
Reno-Tahoe International Airport, Nevada, U.S.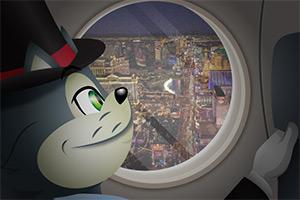 Reno is home to a number of casinos that collectively pull in more than $72 million in gaming revenue every year, so the fact that you are welcomed by a huge selection of slot machines as soon as you touch down should come as no surprise. The total airport gaming area spans across 4,100-square-feet and houses over 230 slots, including favorites like Wheel of Fortune, Jeopardy and even an Elvis-inspired game machine. All the slots are powered by leading developer IGT, so if you've played their games in the past, you'll fully appreciate the exciting variety of slots on offer at Reno-Tahoe International.
McCarran International Airport, Las Vegas, U.S
McCarran International is the central airport of Las Vegas, so as you can imagine, it sees millions of avid gamblers each and every year. The gaming area is estimated to include 1,300 slot machines, and many people have struck gold on these machines before they've even had a chance to explore the real pleasures of Sin City. One example of a mammoth jackpot winner was when a Californian woman managed to score $1.6 million on an airport slot in August this year. She had only wagered $5 on a Wheel of Fortune Pink Diamonds slot, and ended up turning it into probably enough trips to Vegas and back for the rest of her life!
Amsterdam Schiphol Airport, Netherlands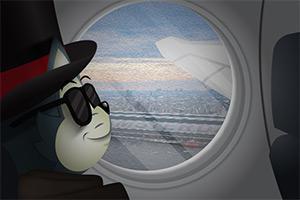 Some people don't think of Europe as having a particularly large gambling culture, but in a country where drugs and prostitution are legal, there is more than likely going to be some kind of illegal gambling rings tied into these operations too. When you fly into the Amsterdam Schiphol airport, you'll be greeted with the smell of fresh Dutch coffee and the sounds of slots and dice being rolled. The small Holland casino boasts multiple table games, including poker, roulette, Punto Banco and Bingo!
London Heathrow Airport, UK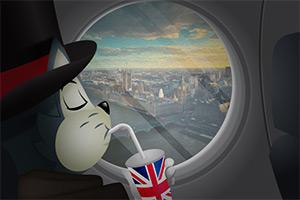 Even though the UK is beginning to take a stricter stance on gambling these days, especially when it comes to fixed-odds betting terminals, you will find that in the heart of the country's largest and busiest airport, there are plenty of opportunities to get some slots fun from vintage-style fruit machines and slots. You'll find many other airports in England home some forms of gambling, and you can even opt for a service where a live dealer will travel to you at the airport or hotel to satisfy your gambling hunger! Another thing that makes gambling in the UK so attractive is the fact that winnings aren't subject to tax, so you get to keep every last penny!
Pittsburgh International Airport, Pennsylvania, U.S.
Pennsylvania only recently expanded its gambling landscape to reflect new online gaming laws. Actual casino gaming has been legal for around a decade, and the state is considered the second-largest casino mecca in the whole of the United States. Although gambling at the airport is not currently permitted, there has already been a decision made which will allow passengers flying to and from the airport to have a facility to gamble at in the upcoming months. If you simply cannot wait until then, you can still access the state's online casinos and gamble at the airport using your mobile or smart device!
Elko Airport, Nevada, U.S.
One other small Nevada-based airport that needs a mention is the airport in Elko. The casino is called the Ramada Hotel & Casino, but the venue isn't actually situated in the airport. Instead, you have to take a short shuttle ride to get there, but once you arrive you'll be able to get your full dose of slot machines as you wait for your flight. There is also another casino 1km nearby called the Stockmen's Casino. Here, you can also enjoy a few games before your departure, but the downside is it's only open from 6pm until 2am on weekdays and Saturdays, so a visit wouldn't be possible if you're traveling during the day.
Final Call
While being able to earn some extra green to spend on your vacation is a fun and relaxing way to pass the time before your flight, be careful not to unconsciously rinse your budget or get so sucked into a game that you miss your departure! You'd be surprised how 5 minutes can turn into an hour when you're immersed in these casino games –and although these airlines are more than happy for you to play them, they're not going to wait around if you arrive late to the gate!