When most people picture Las Vegas in their heads, a typical assumption is that you have to be very well-off or you have to be lucky enough to win a trip there as part of a contest. On the contrary, you can actually get around and enjoy Las Vegas and its surroundings for a surprisingly low budget if you "play your cards right". Of course you'll still need to splash out a little cash on things like food, drink, accommodation and entertainment, but our guide below can help take some of the strain off your finances and help you to dodge any unnecessary costs.
First of all, it's not all about the casinos when visiting Vegas. It's also not needed to take a $1000 helicopter ride over the Grand Canyon in order to experience it in all its glory. Of course if you DO have that kind of money to spend – go for it – as we're sure it will be one of the most memorable moments of your life! However, if that were the case, you wouldn't be reading this would you!? So, let's go right back to basics and simplicity and start with planning your trip to Las Vegas on a budget.
Booking Time Off / Accommodation / Flights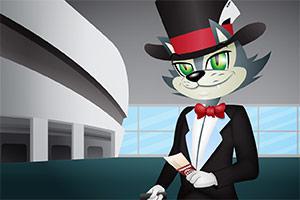 Don't just assume that you need to book these 2 things separately. Thanks to the internet, package deals to practically all worldly destinations are being offered by holiday providers and agents very regularly. If you haven't even thought about booking the time off work for your vacation yet, but are starting to get to that stage – check out some holiday bundles and all-inclusive deals first.
Although you might not be able to go there at the desired time of year, the chances are if you opt for a deal outside of peak season, many things in Vegas are bound to be cheaper too, such as admission to places, discounted menus etc. So it really pays to compare the times of year to go to Vegas in advance before booking anything.
Go Minimal and Pack Less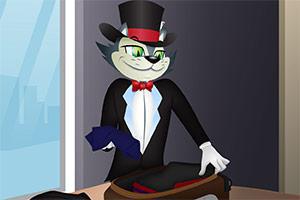 You might think that going to Sin City for a week or two will require you to take loads of stuff, such as multiple outfits to wear each night to the fancy casinos, washables; shampoo, conditioner, shower gel etc. and a fancy camera for capturing those memorable moments. It's fine to take all of these things on holiday with you, but 9 times out of 10 you don't actually need to take all of these items. Not only will it cost you more to check in those extra bags at the gate, you could risk losing or having that $500 Nikon stolen (yes Vegas can be a dangerous place at night) and all of those non-essential hygiene products are things that just take up space and will probably be offered to you complimentary when you arrive at the hotel anyway.
If you take a small bag, sure you might have to pop to the launderette once or twice, but it won't cost you half as much as what it would to take that extra, unnecessary weight with you. You'll be saving yourself the need for an expensive massage on your shoulders as a result as well.
Oh…. And the camera solution? Buy a disposable one or a Polaroid when you're out there – the pictures look much more authentic and you'll hardly care as much if you lose it.
Forget Taxis and Use Public Transport
If you're coming in from a long-haul flight, the last thing you want to do is spend another hour or two travelling to get to your hotel or accommodation. But, taking taxis from the airport is going to cost you. A lot. So if you would rather save yourself a few extra bucks – public transport or airport shuttles are the way to go with this one. The transport system is cheap and easy to navigate, and this way you can save your cab journeys for when you're too intoxicated to walk home or find your way back from the casino or club.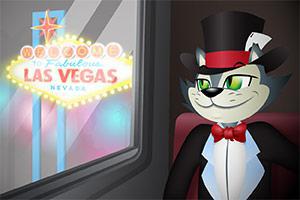 We get it, you're tired, hungry and fed up after all those hours sat in economy class – but this is where taking some source of entertainment like a pack of cards to play with and some snacks when you touch down can ease some of the stress out of this part. It also gets you geared up for playing on the blackjack tables too!
Take Advantage of Free Attractions inside Casinos
Now that you've finally arrived, checked in, bags unpacked and probably had a little recovery nap – it's time to find something to do in this place! One of the best things about Vegas is, despite it being a destination for the high rollers and wealthy people, you'll find that there are many free attractions inside the casinos themselves, or ones which cost next to nothing. Such things include, the Wildlife Habitat within the famous Flamingo Casino, the tropical aquarium at the Silverton Casino, and the modern art collection inside the Cosmopolitan Casino. The Wildlife at the Flamingo is practically a day out at the zoo in itself! You'll find over 15-acres of beautiful botanical gardens, exotic birds, fish and turtles, and other exotic features. When it comes to things to do outside of the casinos, you'll discover that some museums have free entry on certain days and also offer free history tours, but if the weather looks good and you'd rather spend some time outside; watch the gondoliers sailing outside the Venetian, walk the Brooklyn Bride at the New York New York, or marvel at the Luxor's grand pyramids, as a start to your first day. Why not strike a pose next to the famous Las Vegas sign while you're at that part of the Strip too?
Discounted Entertainment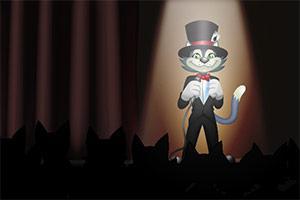 Although you might not exactly get front row seats for Beyoncé at Caesars, there are some very cheap sources of entertainment in Vegas which you can definitely reap the benefits of. One franchise in particular is Tix4Tonight, who have daily offers on concerts and performances along the entire Strip, such as Cirque du Soleil, Chicago the Musical, Blue Man Group, and tons of famous musicians.
Many of these shows you'll be able to nab tickets for $30-$50, as opposed to $150-$300 if you were to book a show months ahead. They say booking in advance is guaranteed to be cheaper with most things, and that certainly does apply in a lot of cases – but if you make an off-the-cuff decision to go see a show in Vegas, last minute deals are definitely the most cost-effective way to go. It's probably also worth mentioning that if you're a female and like to party, many clubs provide discounts on entry for women before a certain time.
If you're boyfriend or husband is brave enough, you could probably get him in too if he is prepared to put on a wig, a pair of high heels and some slap! We reckon the bouncers would have a laugh and let you in just for the audacity.
Eating Out
There are many fantastic and affordable culinary options available throughout all of Vegas and its close surroundings. The cheapest places to eat are usually situated in downtown or slightly away from the Strip. Many of these places also have discounted menus at certain times of day, so if you don't mind dining a little earlier than usual – you can probably indulge in some top-notch, 3-course cuisine for a very reasonable cost.
Some hotels even offer discounted meal vouchers to spend in certain restaurants, so it's worth asking your reception about this when you first check in. Even some of the casino buffets come at a surprisingly good value, with some of them offering unlimited drinks as part of the deal! When it comes to snacks and things like bottled water in casinos however, these can be quite expensive… So, your best bet is to purchase these at a local store or supermarket.
If you're still feeling a bit cheap-skate; you can always opt for the $2.49 foot-long hot dog from the stand at the back of the Casino Royale!
Gambling
Now the fun part of your trip – the casinos! Most people feel their wallets shrinking just from looking at the outside of the Bellagio or MGM. But gambling doesn't have to involve losing painful amounts of money, and you can still have a fantastic time in these establishments without looking like a sore loser to the high rollers.
The first thing to take into consideration when looking for somewhere to gamble is the casino itself, because the big boys like Caesars or Mandalay Bay will have very high limits and wager requirements compared to some of the smaller casinos. Older establishments tend to house slot machines which start as low as 9 cents per spin, while others allow you to place bets as low as $3 on blackjack tables and craps games, and 25 cents on roulette in downtown.
Of course you're unlikely to win a mighty jackpot playing games with such small denominations and payout ratios, but at least you're in Vegas, gambling, and haven't walked out of the casino crying and wondering how you're going to pay your rent for the next 6 months.
Final Thoughts
From getting there, to sight-seeing, partying, dining, and cheap gambling – there's our brief guide to enjoying the thrills and delights of Sin City on a budget. It might not be the lavish, 5-star getaway you always dreamt of if you were ever planning a visit here, but at least you know you can still pretty much get the full experience for a fraction of the cost.
Got any other Vegas money-saving tips? We'd love to hear them!