Skin gambling: just the name itself sounds like something out of horror movie. A plot featuring avid gamblers who've lost everything to the point where they've had to wager their organs and body parts in order to stay alive. Some creepy jigsaw doll drops a human eyeball into the roulette wheel, while a half-dead dealer hands out cards to players condemned to a blackjack game that never sees a winner. Trade you my skull tattoo for your sailor? Here, use my knife…
Ok… as cool a concept that may be for a movie, that's not actually what skin gambling is… so let us outline what this seemingly sinister term really means!
What is Skin Gambling?
In a nutshell, skin gambling is essentially the exchange of virtual goods which have been either won or purchased in a multi-player video game; then used to wager on games of chance or professional tournaments. These primarily include cosmetic goods called "skins" which are either a graphic or audio add-on used to change the appearance of the game's characters, such as decorative covers for their weapons, vehicles, or costume designs. Other items can be used as virtual currency too, so long as they have no direct influence on the gameplay.
Where It All Began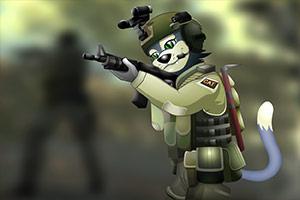 Skin Gambling started, and still mainly occurs in the game Counter-Strike: Global Offensive, created by Valve Corporation in 2012. But other gaming communities have been known to adopt it in recent years as well, including Dota 2 and Team Fortress 2. Valve is also responsible for the gaming marketplace giant Steam, which is a platform that enables third-party gaming companies to conduct the trading of virtual goods to players for both digital and real life currencies. Steam is also a digital rights management (DRM) platform.
In order for players to unlock the skins, they would be required to deposit a real life cash sum into a Steam account, which is then converted into credits that can be used to purchase the skins as well as other games from their inventory. Once bought, these are then stored into the players personal Steam library.
The gambling aspect came about when numerous websites were created to try and bypass Valve's monetary restrictions on the purchase of skins, this enabled the players to receive actual cash instead of credits. Some sites also incorporated the ability to gamble on the outcomes of certain matches too, which after a few years was said to generate close to $5 billion just from the buying and selling of virtual goods. Despite the high levels of revenue, Valve was later slammed in 2015 for evidence of unethical practices surrounding underage gambling, and the legality over sporting matches, outcome rigging, and undisclosed promotion. Consequently, this resulted in 2 lawsuits in the months that followed, and half of these rogue websites associated with Steam's platform were shut down. Since then, skin gambling in considered more of an underground movement.
How Do You Buy and Bet with Skins?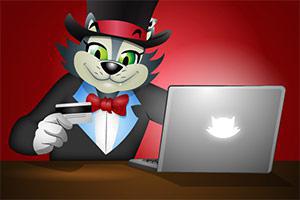 Purchasing skins is very similar to how you would place a wager in an online casino. Players are required to deposit funds into Steam, then the money is converted into credits which can be used to buy skins for Counter-Strike: Global Offensive and other multiplayer games within the Steam platform. These are then stored to the user's own personal library.
Going back to the third-party sites we discussed earlier – although many were shut down after Valve were taken to court, new ones sprung up in their place and a few still survived; enabling users to be able to place bets on match results for Global Offensive, as well as eSports. Surprisingly though, American law stipulates that using virtual goods to wager on the outcome of matches is perfectly legal. Even though cash gambling on sporting events and eSports throughout Europe is strictly prohibited.
The matches where skin gambling does take place are usually streamed online for anyone to watch on platforms like Twitch, Facebook Live and Youtube. Third party sites promote the battles and the ones which are scheduled, so players are then able to make their decisions on the results and place their bets accordingly.
One of the most interesting aspects of how placing the wager works, is the fact that the player's Steam library is locked while a game is live, and not reopened until the action is over and the outcomes have been determined. Players can bet as many skins as they desire, and if they win the bet, they receive all of their skins back as well as any additional skins they have won. All of which are put back into their library.
One of the things that led to skins being used as a virtual currency, was when players began complaining that their credit balances could not be exchanged for real cash. As a result, more third party sites which had no affiliation to Steam or Valve, set up platforms which allowed players to withdraw their credit balances, and then the real cash would be sent to their bankcard via PayPal.
Skins Get Used for Real Gambling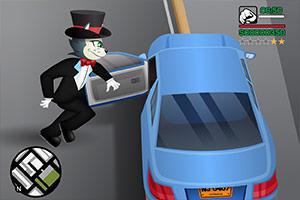 These days, skins are officially used to sport games of chance online, including roulette-style games and coin tosses. Players deposit their skins in the same way, and then they are turned into gems/jewels which represent real-life currency (much like casino chips). The biggest concern about this however, is the fact that the games do not monitor bets placed by minors or people underage. Analysts believe that children have probably gambled away hundreds if not thousands of dollars since skin gambling became the latest craze for gamers. Players are also able to purchase and gamble using virtual coins in exchange for their skins.
In the hugely popular GTA Online game series, an in-game virtual casino called the GTA Diamond Casino recently opened for gambling business online—and was quickly blocked in 50 countries. The topic of concern: skin gambling. The GTA Diamond Casino offers players the ability to exchange real money for casino chips and/or upgrades to their characters, weapons, and vehicles.
How Skin Gambling Evolved
The trend really exploded when popular vloggers of sites like Youtube and Twitch jumped on the bandwagon. These vloggers and seasoned gamers would record themselves gambling with the skins and showing the audience how they can win very large amounts of money. A duo on one channel in particular called TmarTn and Syndicate, even managed to deceive viewers into believing they had won $13,000 wagering their skins on a specific site. The video was viewed by millions, and showed the two males gambling with weapon skins and raking in a mammoth sum of cash in just 5 minutes; however, it was later discovered that both of the men actually owned the site.
Other unaffiliated skin betting websites have also tried to get one up over Valve in a similar way in the past. The publisher of CS:GO sent out a "cease and desist" order to 23 of these sites in 2016, yet only 11 of them actually shut down their operations, while others only pulled their services temporarily, and some just straight up ignored the order completely…
Loot Boxes are Worth a Mention
In 2010, games such as Star Wars Battlefront II and Overwatch were heavily criticized for their approach towards the promotion of "pay to win" gaming systems, in which players spend money on in-game items known as "loot boxes." These loot boxes are essentially just virtual prize crates containing anything ranging from weapons, to armor, to character customization abilities. Due to growing fears of them being used in skin gambling, as well as their negative effects on gameplay, and the fact they weren't consumer friendly within full-priced games – they soon became incorporated into the gambling regulations of several regions across the globe; China, Japan, Australia and other countries towards the end of 2010.
In the U.S., loot boxes are seen as a voluntary and optional aspect to the games, therefore they are not considered a form of gambling currently. However, games containing loot boxes are required to be labelled for the sake of parents.
Legal vs Illegal Websites
Despite its bad rep, skin gambling is still permitted in many places, and some sites are perfectly legitimate when it comes to selling skins for real money. The websites which are regulated use a particular deposit method known as SkinPay. The method allows players to sell skins for real money which cannot be used as wagers. Not only do these sites hold an official gambling license, they also enforce strict rules – particularly when it comes to underage gambling. Players are always required to submit a proof of ID before being eligible to play the games.
When it comes to the cowboy websites, it's a whole different ball game. The user isn't even required to open an account to access the site, instead they just sign in to Steam and they are good to go! Obviously these entities do not hold any kind of license whatsoever, so it's best to steer well clear of any sites which do not ask for you to fill out some personal details and prove your age – otherwise they could easily trip you up!
Final Thoughts
Although skin gambling doesn't pose too many dangers when it comes to eligible players, of course if there is a surge in underage gamblers, and companies like Valve will no doubt meet heavier restrictions on their games in the upcoming years. However, as skin gambling lies in such a gray area, unless Valve begins restricting who can use the Steam marketplace – it is very much likely to continue as it is. Or at least until the next money-making gaming fad comes along.