Can you relate to these top female poker players of the American frontier?
You think that poker is a man's game? Think again. Some of the most notorious gamblers of the old American Wild West were women who weren't very lady-like, but were famous gamblers and probably a heck of a lot of fun.
Maria Gertrudis "Tules" Barceló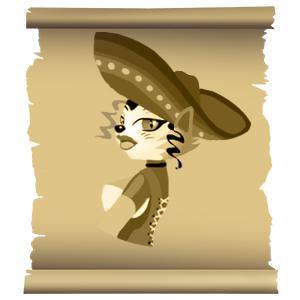 Born in 1800, Barceló was a saloon owner and expert gambler in Santa Fe, New Mexico during the time of the U.S.-Mexican War. She became infamous in the U.S. as the Mexican "Queen of Sin" through a series of writings used to justify the invasion of Mexican territory. Depicted as a Madame and prostitute (which was false), she represented the apparently wicked nature of the Mexican populace to the American public.
She earned her fortune through the American and Mexican traders on the Santa Fe Trail. Descriptions of her appearance vary widely, from a beautiful woman with raven hair to an old toothless wench, but all accounts agree that she excelled at the card game monte, often winning piles of gold from her customers. This gave her a number of enemies – many made up stories about her, including a claim that she (a married woman) was having an affair with Manuel Armijo, the governor of New Mexico at the time. However, Barceló was probably unaware of her infamy, but made sure to maintain her good reputation in Santa Fe.
Despite her poor reputation among Americans, the U.S. Army borrowed money from her when they invaded New Mexico, which paid the troops and allowed the continued occupation of the area. She also helped expose a conspiracy against the Army and prevented a massacre.
Barceló died at the age of fifty-two with a fortune of $10,000 and numerous houses. Everyone in Santa Fe attended her funeral, though some said it was too grandiose an affair for a woman like her. Haters gonna hate, even after you're gone.
Lottie Deno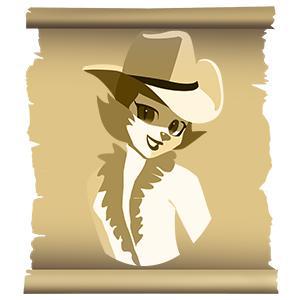 Carlotta J. Thompkins, also known as Lottie Deno, became a famous gambler in Texas during the late 1800's and was known widely for her skills in poker and her outstanding courage. She was known as the "Angel of Antonio," "Mystic Maud," and eventually "Lottie Deno," which was the name that stuck.
Deno was born in Warsaw, Kentucky, and from a young age traveled extensively with her wealthy father, who taught her the secrets on how to win card games in very fine casinos. After her father died in the Civil War, Deno went to Detroit to find a husband, but instead ran out of money and fell into a life of gambling. She traveled the Mississippi River with Mary Poindexter, her seven-foot-tall loyal slave, nanny, and protector.
Deno arrived in San Antonio in 1865, and became a house gambler for the Thurmond family from Georgia. She met and fell in love with Frank Thurmond, a fellow gambler. The two traveled across Texas for many years before arriving in Fort Griffin, where Deno gained her notoriety as a gambler. She established her legend and became associated with old west personalities, such as Doc Holliday, and her adventures became part of the folklore of the American Wild West.
However, her adventurous, rough-and-tumble lifestyle soon came to a close. In 1882, Deno and husband Frank moved to New Mexico and gave up gambling, choosing to live as upstanding citizens for the remainder of their lives. Deno died in 1934 at the age of eighty-nine, and was buried in Deming, New Mexico as Charlotte Thurmond.
Kitty Leroy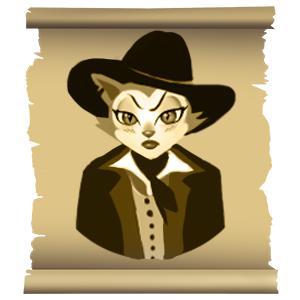 A gambler, saloon owner, prostitute, and trick shooter, Kitty Leroy was known for her promiscuity and inability to be tamed. In her short twenty-seven years of life, Leroy was married five times, the first at the young age of fifteen. This marriage ended quickly because of her promiscuity, and she moved west seeking a more adventurous lifestyle.
She settled in Dallas, Texas and was married for a second time by the age of twenty. Here she became a faro dealer and was known for dressing in men's clothes. She was also known as a highly skilled gambler. She and her second husband then left Texas and headed for California, where they hoped to open their own saloon. Along the way, Leroy left her husband for another man.
According to legend, Leroy and her new beau got into an argument along the way and she attacked him. However, he refused to hit her because she was a woman. Leroy then changed into men's clothing and challenged him again, but when she drew her gun, he didn't fight back. So, she shot him. Since he didn't die immediately, Leroy found a preacher and the two were married. Her third husband died a few days later.
Leroy then made her way to Deadwood, in the Dakota Territory, and worked as a prostitute in a brothel. With her earnings, she opened a gambling saloon and married her fourth husband. This, too, was as short-lived as her other marriages – one night, after his money had run out, Leroy hit her husband over the head with a bottle and kicked him out, thus ending the relationship.
Leroy's saloon was successful, and she occasionally worked as a prostitute, but mainly chose to manage her own girls. She married her fifth and final husband, Samuel R. Curley, in June of 1877, and the marriage was again a volatile one. Curley was known for being jealous, and Leroy's numerous affairs didn't help. On December 6, 1877, less than six months after they were married, Curley shot and killed Leroy and then committed suicide.
And these are only three – Alice "Poker Alice" Ivers, Madam Vestal, and Eleanor "Madame Moustache" Dumont are more of the most famous gambling gals of the old west, and there are plenty more female outlaws including Pearl Hart, Laura Bullion, Belle Starr, and Mary Katherine Haroney, also known as "Big Nose Kate." Like Pulitzer Prize winning historian Laurel Thatcher Ulrich once said, "Well behaved women seldom make history."
If the thought of hanging out with a poker playing, gun slinging, and overall badass woman appeals to you, we suggest checking out our Mayan Queen, Cleopatra's Gold, and Incan Goddess slots games . They might not have been from the Old West, but these ladies know how to take care of business just as well as Kitty Leroy and the rest!