Online slot machines have always worked in a similar fashion to their predecessors; you place your bets, hit spin, and cross your fingers that a winning combination will appear. When the first slots were introduced in the 1800s, they were limited to one single payline and 3 reels. As the years went on, developers started looking for ways they could expand on the traditional layout. New symbols would be introduced, and more reels and paylines were added to give players extra chances to win. A more recent evolution, however, is the 243 ways slot machine; a slot that would give players hundreds of more winning opportunities to win off one spin, and with one single wager upfront.
How Do 243 Slots Work?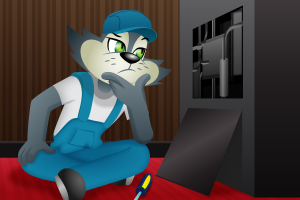 Like a traditional video slot machine, a 243 ways slot works in practically the same way. A five-reel screen is presented to the player, along with three positions for the symbols to display on each of the five reels. Prior to each spin, the player selects their betting denominations and how many coins they wish to wager. Unlike fixed payline slots, which ask you to select how many lines you want to play with, you are not required to pick with 243 slots. You will win money regardless of where the symbols land, as long as there is a winning combo from left to right across the screen. This means you essentially don't even have to keep track of paylines, as anything you hit on the reels in a row will be counted towards your final payout.
Why 243 Paylines and Not More or Less?
The only reason they are called 243 slots is that there are 243 "lines" that you could potentially win on. In terms of why this number specifically: it's all down to basic math. There are three visible symbol positions on every reel, and players are able to combine symbols from other reels to make up winning combinations.
Let's say you were playing with two reels, this would mean that there are nine possible combos you can achieve in this game, or 3×3. Add in a third reel, and you get even more possibilities to hit a winning combo, i.e., 3x3x3 = 27. Once you expand the game to five reels, this recurring pattern will eventually work on 3x3x3x3x3, totalling 243.
More Ways to Win Than Ever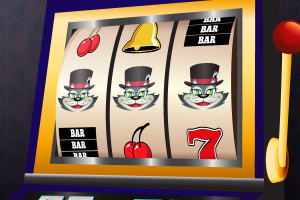 When it comes to winning, the main benefit of playing these types of slots is the fact that there are multiple opportunities to line up symbols and accumulate multiple wins all from one wager. Due to the lack of payline restrictions, wild symbols appear more frequently in these types of slots and can often result in a juicy payout when a winning combination is formed. As wild symbols don't need to be displayed on any particular part of the reel, this easy style of gameplay also makes these slots highly suitable for beginners. 
Although 243 slots have some great advantages, there is a downside to these games. Players have all of these possible ways to win, but they'll find that most of these machines are low-variance when it comes to the prizes that can be won. This means that even though the payout amounts are more frequent in these machines, the wins tend to be a lot smaller in comparison to slots with high volatility.
The Best 243 Slot Games at CoolCat
These days, most reputable and established online casinos house various slots that work with 243 paylines. Each one still comes with 5 reels and a unique theme to enjoy, but not all of them offer the best bang for your buck, let alone the degree of enjoyment that you can get from high variance, progressive slots machines. Despite this, these below slot titles have become well-known favorites of players at CoolCat Casino, and for more reasons than just the paylines!
Plentiful Treasure – Set in the heart of ancient China, Plentiful Treasure is a 243 oriental-themed slot that sees players line up magical pearls and golden symbols to unlock the mightiest of wins. Match up 3 of the gods for a chance to play for the game's 12-coin progressive jackpot, and get your hands on a holy bounty of free spins, 5x bet multipliers and up to 50x the stake! 
Pig Winner – 2019 was the year of the swine in the zodiac calendar and that meant a year filled with wealth and prosperity for avid slot players! Realtime Gaming's Pig Winner slot is another great example of a 243 ways game that showers it's challengers in free games, triple wins, and up to 200x the bet per spin.  
Eternal Love – This romantic 3D love affair is another 243 slot game capable of paying out a massive 50,000 coins! Eternal Love is a slot with a highly rewarding bonus feature that allows players to wrack up everything from free spins and gold coins, to big bet multipliers and up to 300x times the bet amount in this hot-under-the-collar adventure from Realtime Gaming. 
Sweet 16 – Sweet 16 is the candy-filled surprise that rains the most mouth-watering rewards and prizes. Hit a five-of-a-kind combo on the reels to unlock up to 20 free spins, and spin up wilds to get 10x your total stake in this 243 ways slot cooked up by Realtime Gaming.
Alternative Slot Games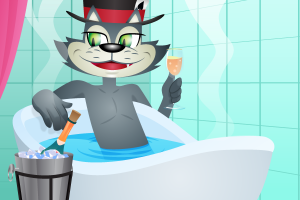 243 ways slots may have found their place within the slots community, but some developers have gone much further in pushing these games to accommodate thousands of paylines and even larger wins. Slot games with 1,024 paylines have increased in demand at online casinos, while some slots are said to house a whopping 3,125 ways to win; albeit, these types of games are a lot hard to find. 
It's worth remembering that although slot games with multiple paylines give you more ways to win, these machines will only ever pay out small rewards compared to slots with, say, 60 variable paylines. This is why it's never a bad idea to try out various slots with different layouts, so you're not limiting yourself to how much or how often you can hit a jackpot!