Introduction
There's no better way to relax and unwind than jetting off to a beautiful destination, where the sun shines constantly, palm trees litter golden sandy beaches, and where water is so crystal clear, you could be standing up to your neck and still see you toes wiggling around beneath you! It sounds like paradise, but what about when you've had enough of lazing around on your beach towel all day and are looking for something a bit more exciting to do? Besides your evening excursions into the city for a tour or a pub crawl, there are other ways to get your entertainment needs catered for without even having to leave the comfort of the resort you're staying in. That's why we've put together a top list of places where you can combine breath-taking and luxurious accommodation with top-level casino games and endless hours of fun!
Sun City Casino, South Africa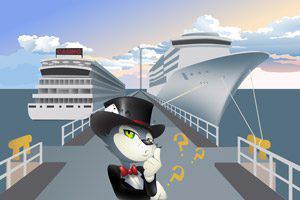 South Africa is home to 40 casinos and they are some of the most tropical ones in the whole world, but their most impressive and wondrous resort has to be the award-winning Sun City casino, situated in Cape Town. Renowned for its picturesque location and sheer size, it homes over 40 table games and close to 850 slot machines. For other activities besides gambling, the 4 hotel resort features 2 world-class golf courses, an exotic aqua park, and a ton of other recreational and sports facilities. It also surrounded by wonderful private cabanas and lush gardens, making it the perfect place soak up some nature and take in the true essence of Africa. The hotel also provides excursions to nearby sites including the Madikwe Game Reserve, Pilanesberg National Park, the Outdoor Adventure Centre, as well as a ton of other cool and exciting things for the whole family to indulge in.
Monte Carlo Gaming Lounge, Jamaica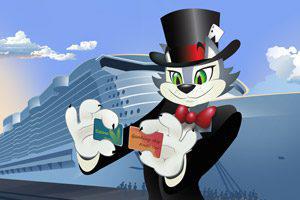 This lavish resort is part of the Terra Nova All Suite Hotel, situated in Kingston. It is notorious for being one of the hottest and most popular spots in Jamaica to get a gambling fix whilst lapping up the Caribbean sunshine. The lounge itself, features a 10,000 sq. ft. gaming area, over 150 slot machines, as well as several roulette and horse-racing machines. Off-track betting is also available, and all of these games are accompanied with complimentary drinks and nibbles. On the site, there are 4 restaurants serving up the best in Jamaican and international cuisines, and a 20-foot mahogany bar where you'll be able to grab a quick nightcap, after a full day relaxing at one of Kingston's lush beaches; Lime Cay, Cable Hut Beach and Gunboat Beach. Other local attractions include serene nature reserves and wildlife sanctuaries, lush botanical gardens, and the famous Tacky Falls at Portland Parish.
Fiesta Casino Herradura, Costa Rica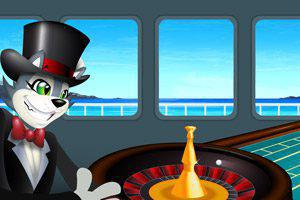 The Fiesta Casino Herradura is a 5-star gaming establishment located inside the Wyndham San Jose Hotel. It is a popular retreat for both tourists and locals in the area for its vast selection of casino games, coupled with its warm atmosphere, and modern décor.  The complex also features the Pirate Bar & Grill restaurant where you can indulge in some tasty and traditional Costa Rican cooking, and a tropical cocktail or two, before hitting one of the 250 slot machines or a table game of blackjack, craps, poker or roulette. The casino houses over a whopping 81,000 sq. ft. of gaming space in total, and the whole complex is just a few minutes from the Juan Santamaria International Airport. Nearby you'll find rainforest trails, beaches, the Poas and Arenal volcanoes, the Pre-Columbian Gold Museum and a host of other popular, cultural attractions.
Treasure Island Hotel & Casino, US
Although you'll certainly not be struck for casinos in Vegas, when it comes to finding one with a more exotic theme, there's no place quite like Treasure Island Hotel & Casino. This pirate-themed resort features everything from all the modern and classic table games such as Baccarat, Poker, Roulette, Craps, Pai Gow and Blackjack, and is open 24 hours a day, 7 days a week. They also have a sportsbook, a 'High Limit' lounge for those VIP players where they host regular tournaments. The hotel possesses an abundance of deluxe suites and rooms for you to get your head down for the night, whilst you soak up the pirate atmospheres and unwind in their spa and wellness centers.
Ibiza Gran Hotel, Spain
This 5-star luxury palace is situated in the quiet heart on the famous island of Ibiza, and boasts tranquil views of the Mediterranean Sea complete with a breath-taking overlook of the old town. Among its lavish facilities you'll find a top-level restaurant serving up the tastiest gastro-pleasing dishes, as well as a revitalizing wellness spa & swimming pool, open fitness studio and beauty centre. It's no wonder so many people flock here every year for their relaxation rituals! But that's not all the complex provides. Inside you'll also discover their in-casino which plays house to an abundance of table games, such as American Roulette and Blackjack, an array of slots machines, as well as poker rooms hosting games like Texas Hold'em with no cash limits!
Venetian Macau Resort Hotel, China
Although you may be more familiar with the Vegas-style Venetian, the Chinese gambling capital Macau is also famous for its own take on the Italian-inspired establishment. This version is also much larger than its Nevada counterpart, with over 3,400 slot machines and 800 table games. For VIP guests, the hotel also has a 34,000 sq. ft. High Limit Gaming area inside its own Paiza Club. The hotel itself is tastefully decorated and boasts artful elegance and decor in every corner you look. Stay in one of their luxurious 3,000 suites and get a real feel of the atmosphere when you venture into their extensive amenities, including gondola rides, Venetian swimming pool and fitness gym. Little Italy is right at your fingertips!
The Marina Bay, Singapore
The Marina Bay Sands isn't just a pretty site! This 2,561 room hotel has been considered the world's largest atrium casino with 1,600 slot machines and over 500 table games covering all the popular classics such as Blackjack, Baccarat, Roulette, Craps and Poker. But when it comes to relaxing in style, this complex provides an unparalleled experience that will make you question whether it's even necessary to leave the resort! Inside you'll discover their own 'skypark' which boasts a beautiful infinity pool, observation deck and skypark restaurant. A banyan tree spa and fitness club, multiple restaurants serving up national cuisines and traditional Asian-infusions. These guys will even take you shopping with your own personal concierge if you can front the cash for it! Better hope that lucky red comes through on the wheel tonight!
The Casino de Monte Carlo, Monaco
Opening in 1863, The Casino de Monte Carlo is one of the oldest in Monaco and was also one of the most famous in the world at one point – particularly after famous swindler Charles Wells won close to $8.5 million during the 19th century. Initially it was constructed with the intent of paying off a few debts for the royal family, but as it gained popularity over the years, it began to attract a wealthier demographic that eventually saw the hotel extend its facilities to accommodate a casino, concert hall, beach spa, a multitude of restaurants, and a range of bars and clubs. Today it is one of the most visited establishments within the French Riviera, and its surroundings include the Monaco Harbour, Chapelle Sainte Devote, the Grand Palace Gardens and several other historical sites and attractions. This is certainly the place to be if you want a full-throttle casino experience, coupled with plenty of sea, sand, and sunshine!
Atlantis Paradise Island, Bahamas
Heading back over to the Caribbean, the Atlantis Paradise Casino is tucked away into the tiny quaint island of Nassau. This ocean-themed escape features its own little Marina Village; a market-style shopping center with numerous restaurants and shops. The accommodation features the Beach Tower, the Coral Towers and the Royal Towers which span over a 7-acre exotic lagoon with pools, beaches and private cabanas. The resort also features a golf course, spa and waterpark. When it comes to the actual casino – Atlantis is without a doubt the place to get a gambling fix, and they even conduct daily lessons to help you make the most out of your precious gaming time! With over 700 slot machines and 85 table games featuring Baccarat, multiple Poker variants, Craps, Roulette, Blackjack, and an in-house sportsbook, plus a plethora of high-roller private rooms for the VIPs – you simply won't want to leave this tropical paradise in the heart of the Bahamas!
Speaking of paradise, you can't go wrong with Paradiso Room whenever you are looking for some great casino action.
Club Hotel Casino Loutraki, Greece
At one point this casino claimed to be the largest in Europe! It is one of only eight casinos in the whole of the Greek islands, and is situated in the Gulf of Corinth, Corinthia. This seaside resort is notorious for its luxurious hotel facilities, including 255 elegant suites, 20 upscale suites with a sea view, immaculate gardens, thermal spas, an array of gourmet restaurants and bars, plus not to even mention the most thrilling betting opportunities! The casino operates 24 hours a day and homes over 1,000 slot machines, as well as close to 80 different table games covering Roulette, Blackjack, Punto Banco, Baccarat and Poker. To make the most out of your trip, there are several beautiful sites and landmarks to visit, such as The Heraion of Perachora (sanctuary of the goddess Hera), the Geraneia Mountain with views of Isthmos, as well as the famous Osios Patapios monastery around 10km away.