Sportsbetting is a favorite among gamblers and avid sports fans. There's an added level of fun and thrills when placing wagers on sporting events and chances. You could win huge money just from watching your favorite sports team — what's not to love?
 With today's technologies, it's never been easier to place bets quickly on a multitude of different games and sporting events such as football, tennis, boxing, basketball, golf, darts, racing, snooker, and most types of pari-mutuel activities.
Generally, there is no set rule or strategy involved in sports betting, as it's always down to the contesters, teams, and people actually playing the game to determine the results. Gamblers rely solely on the performance of these people and things for lining the inside of their pockets. That's a big responsibility and pressure on the individual players in question, however; it's quite normal for people to place various bets in these kinds of games to increase their overall chances of beating the odds.
How to Start Betting on Sports
Online vs Offline Sports Betting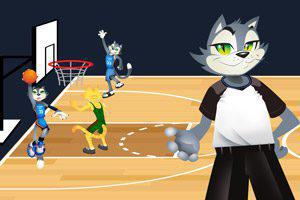 Although there is no defining difference between online and offline betting, you do tend to have better jurisdiction and control when you place bets online as opposed to betting through a bookie. 
Many online sportsbooks allow you to track bets, check comparison tables, game times, availability, and wagering amounts, as well as probability values which are not always clearly displayed in some betting shops.
What's more, you can also compare between different online vendors and operators, to make sure whatever payouts you could receive after a win are fair, consistent, and getting you the best value for your hard-earned bucks!
How the Bookies Benefit From Sports Wagers
It is very common for betting firms to pay out large amounts of money when it comes to this kind of gambling. So, it does pose the question "well… what's in it for them?" Like all casinos and gaming operators, these companies cash in far more than they ever pay out, so it never phases them when a punter hits the highest possible bet outcome, as the probability of this actually happening is incredibly rare in the first place. But when it does happen – they are STILL making a profit off the bet, as they do with every single one they put through their books. This is because the bookmakers are able to set their own 'edge' and adjust their odds so they favorably gain something off each individual bet, regardless of the outcome.
How Do I Get the Upper Hand Over the Bookies?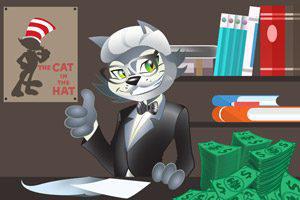 Unfortunately, this will never be the case. You cannot gain any advantage over the betting edge, simply because they are always running the lowest percentage margin, meaning the ball is always in their court.
The best way to approach sports betting is to focus on how much you are prepared to part with, not how much you could potentially win. This will deter you from placing foolish bets that could cost you more than what you walked in there with, especially if you are trying to recoup any losses.
Our advice is to study the sport or game in detail and pay close attention to the stats. Take football or basketball for example – by analyzing previous results in which a team has achieved the most home wins, as opposed to away over the course of the season, or – studying the track record of a particular horse and how many times it has finished 1st, 2nd, and 3rd. Familiarizing yourself with this kind of information will certainly help you when deciding on your bets.
Take Control of Your Bankroll
Probably the most fundamental tip anyone could possibly give you, is to make sure your finances are in line with what you can afford to spend when placing sports bets. Aim to have some kind of 'cash stash' where you make bets with approximately 1%-5% of your bankroll, and never ever chase your losses when placing bigger bets!
Brush up on Stats and Figures
As we mentioned earlier, it really does pay to familiarize yourself with the sport you plan on placing money down on. Once you have a basic understanding of the different kinds of trends that can occur in some games such as horse racing and football where some teams etc. have a history of performing better than others.
Don't Settle for Rogue Bookmakers
We say this because there are many sport betting outlets and websites that claim to offer the best lines, so it's worth doing your research into the different sportsbooks available to make sure you get the best return on investment. Shopping around for the best lines is practically a strategy in itself, and can really help you to win big!
Don't Be Biased With Your Bets
It's easy to throw all your money down on your favorite horse or player, simply because you like them and want to believe that they will win. This naive approach towards sports betting is not going to get you very far, because your selection is influenced by something that is not based on solid results or likely outcomes. It's easy to fall into this trap and bet on what you hope will happen, without properly considering if it is the right thing to do or not.
How You Can Bet on Fantasy Football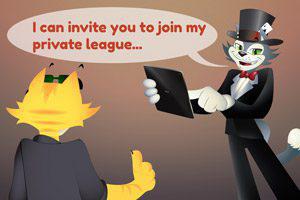 So you've decided to play fantasy football and may have heard a lot about it, but don't quite understand how it works. You may even know someone who has mentioned playing it in the past and possibly found success with it. Whatever the case, fantasy football is an entertaining and competitive form of entertainment that involves both betting and of course bragging rights to the winning party. You might be interested but know very little about how to play or get started on the path to success.
It's a predicament that is not uncommon for many individuals to find themselves in. CoolCat Online Casino would like to share the basics of playing American fantasy football and offer tips that will help you improve your skills, and potentially win big by placing the right bets.
Fantasy Football Basics
The basic concept of fantasy football is simple. You and participating individuals select real football players from the National Football League (NFL) to represent made up teams in a fantasy league. Essentially, you function as an "owner" who manages a team in competition against the other owners' teams in the league. Points are awarded based on the performances of the real players on the field on a weekly basis. If your chosen team scores more points than the other teams at the end of a season you are deemed the winner.
Wagers can be made for what amount of points teams will win each week. Sometimes luck is all you need to win your fantasy league. However, any seasoned fantasy league participant can tell you that you should not simply rely on luck. Proper preparation and an appropriate strategy are required in order for you to have a fighting chance.
Join a League
First things first, you'll need to join a league. Leagues can be either public or private, and participants must indicate before the start of a season that they wish to sign up for a spot. Private leagues can usually be joined on an invitation-only basis, but for most people, typically beginners; this is done amongst friends. You can choose to play for fun or for money. Certain leagues involve big money, whether in Las Vegas or online, and require minimum deposits to join. Be aware of the type of league you will be participating in, and familiarize yourself with the rules.
Scoring Rules and Pre-Draft
Before you participate in the draft and select your players, you need to know how points in your league are awarded. This might seem like a no-brainer, but is often overlooked. Though there are various ways in which fantasy football leagues utilize scoring; two of the most commonly used formats are standard and points per reception (PPR). In PPR leagues, players who tend to catch more passes than others at their position are of greater value. This format is popular largely because it can be predicted with fair accuracy what players will have more receptions based on past performance. Lists are kept for both standard and PPR scoring.
Preparation for your league's draft takes place by scouting players. Do your homework, and check to see what players are valued based on their starting position. Use this to keep in mind what players you wish to select for your team. It helps to understand your own league's scoring system and roster set up to create a solid strategy. Be safe and avoid risky players, like ones who tend to be injured often. And avoid putting all of your hopes on a single player, e.g. the quarterback. Instead consider each player you choose as a critical part of the team, with each piece constituting a whole.
Build Your Fantasy Football Team via the Draft
In fantasy football, matches coincide with outcomes of real players' matches each week. Players' real-time statistics are converted into points by the league organizer. The team that scores the most points wins the game for the week to determine the best fantasy football team.
The objective is to win as many games as possible based on the scoring format in order to make the league playoffs. As the owner of your team, you can choose to drop players or trade and replace them with free agents (players unassigned to a particular team). For instance, if one of your starting players gets injured, you can choose to drop them in exchange for a healthy player. Trades can also be made amongst the other owners in your league.
Making the Playoffs and Winning Your League
At the end of the fantasy season, the best teams in your league square off in a single-elimination tournament to decide the champion. In a regular fantasy season each week is used to tally up points until the season ends. A regular season is usually 14 weeks long. Teams with the best records qualify, and take part in win-or-go-home matchups. With luck and appropriate strategy, you could be crowned league champion, and be awarded the top prize. This can be a trophy, money, bragging rights, or whatever is decided, so have fun playing!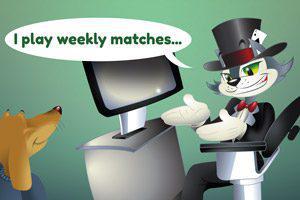 Now that you're familiar with the basics of fantasy football, you can get started on joining a league of your own! Fantasy football is fun for fans of the sport and is a great way to stay engaged, interact with friends and colleagues, and potentially win big. As you follow the games in real-time each week, it's exciting to know that you've invested more than just time into the sport. This is a big reason why people love fantasy leagues. It's a great way to have fun and pass the time.
If you're a fan of betting and fantasy football isn't your thing, CoolCat Online Casino has a huge selection of casino games to choose from. From fantastic slot games to the latest popular table games, CoolCat Online Casino is your place to gamble online, on your mobile device, or simply for free! You can also choose to play for real money, it's easy. Simply sign up and register for a free account today to start winning big! CoolCat Online Casino also offers round the clock, 24/7 customer support along with fast and easy secure deposits. CoolCat Online Casino, where all the cool cats go to play.