Japan is best known for its wild and stunning mountainous terrain, super high-speed trains, herbal teas, anime, martial arts and culinary culture. It's a country that's way ahead of its time with technological advancements – but one area that doesn't get the best attention, particularly in the last few years, is its gambling landscape.
There are multiple reasons for this, with a key one pointing to the illegal gambling that has always taken place throughout the country. Even though casino gambling became legal in Japan in July 2016, illegal gaming is still very apparent in many cities, and heavily tied in with organized crime rings.
Power of the Japanese Mafia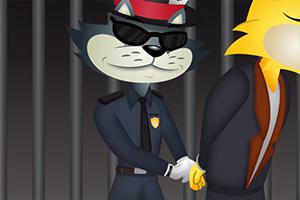 Yukuza quite literally means 'gangster' and they are violent groups who have dominated Japan since the 1960s. These crime rings engage in everything from smuggling and drug trafficking to blackmail and extortion. They are commonly recognized as heavily tattooed males with slick-back hair, and they live according to a very strict code of conduct.
A big source of the Yukuza's profit comes from operating illegal casinos around the country, and if you're a player who owes money to any of their gambling parlors, they won't hesitate to take a finger or two. Fortunately, there isn't anywhere near as many groups as there were at the peak in the 60s, but the groups still continue to pose a huge problem for Japan's police and government.
Online Gambling is Mostly Banned
Despite the huge earning potential, online gambling is banned in Japan with a few small exceptions. Regardless of the law, however, there are still plenty of illegal gambling sites and online casinos successfully coaxing players into playing their games unlawfully. This includes rouge mobile casino apps offering games of rock-paper-scissors for real cash.
The only online gambling that is permitted in Japan are sites regulated by the Japanese government. People can wager on the lottery, public sports as well as the country's own form of soccer — Toto. Players who wish to partake in games of poker or bingo use foreign operators to play these classes of games.
Pachinko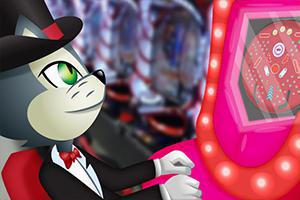 One form of gambling that did manage to sway the legislature before it was legalized is Pachinko, a popular pinball-like game which works in a similar way to land-based slots. The game originated from Japan and it can only be played legally in the 12,480 designated Pachinko Parlors.
These low-stakes machines award players with pachinko balls if they win a game, which cannot be exchanged for real money. They can, however, be legally traded at a parlor for "special tokens." This rule created a loophole in the original law, which meant that the tokens could be sold for cash to a third party vendor, usually another parlor. Providing the cash was not coming from the same operator where the tokens were won, the act is technically legal.
Addiction is a Big Problem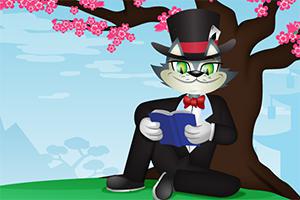 Pachinko is also the game with the highest addiction rate in Japan. According to a study released by the Ministry of Health, 3.6% of adults in the nation have shown signs of a gambling addiction at one point. This equates to 3.2 million, which is substantially higher than other countries like the Netherlands, France, Switzerland and Italy.
Officials are trying at best to combat this issue using prevention measures. One which was implemented in 2019 was the removal of cash machines from gambling venues, parlors and racetracks. This means that a player can enter and gamble at an establishment only with what they have on them at the time. Horse racing operators are also beginning to utilize facial recognition software in their venues. This enables them to pinpoint gambling addicts more quickly and easily.
In addition to the pachinko problem, young adults and millennials in Japan are incredibly passionate about online video games – to the point where a large proportion of them spend over 20 hours a day with their nose stuck to a TV screen. The World Health Organization has now classed this officially as a gaming disorder, and patients are able to visit support clinics if they wish to receive treatment.
Controversy Over IRs
Japan is looking to introduce other measures for gambling such as warning citizens of the dangers surrounding the activity via TV commercials, newspapers and magazines. But what is really shaking things up in Japan right now is the commission of 3 multibillion-dollar casino and hotel establishments.
IRs, also known as 'integrated resorts' are super casinos that include a hotel complex, entertainment centre, diners, conference spaces and other amenities that you would expect in Vegas. Even though the idea has been on the table since 2018, the government has consistently pushed back the scheduled launch date for these resorts. Now due to take place in 2021. This has caused unthinkable amounts of frustration, disappointment and loss of potential revenue as a result.
The government didn't do too well in properly analyzing the environmental and economical issues that these large-scale casinos could bring to these regions either. This reality prompted the recent withdrawal of a casino license application from one of Japan's largest cities, Hokkaido.
They were said to have pulled out due to concerns over the impacts a casino would have on the protected wildlife sanctuary nearby. However, the media recently brought to light that there could be a far more unethical reason behind their decision.
Japanese Parliament Face Humiliation
According to last year's reports, several parliament members were ratted out for attempting to secure casino licenses with companies involved in illegal affairs, including smuggling large sums of cash into Japan within the last few months.
This led to police raids and what they uncovered as a result were documents appearing to be bribes – with most of them connected to some shady promises of a casino license. Even though other suspects continue to be investigated in the background as we speak, the commission is working to move the spotlight over to important but less bitter matters.
At the end of the January 2020, a meeting will be held to address issues and potential risks further related to gambling addictions, how the casinos will be properly regulated and what policies will be put in place regarding private-sector partnerships.
Will the Situation Improve?
While there might be a few bad eggs in parliament and officials are enforcing some painstaking delays to the casino licensing process, there may be hope yet for the nation's gambling landscape as they move into a new era of gaming and fiscal expansion.
As officials continue the debate, everyone else is left wondering what legalizing three casinos can truly do for Japan, but all countries have their own battles to fight when it comes to implementing laws that secure the welfare of the gamblers. The tough part is ensuring that it's conducted in a responsible way which still brings benefits to the players, economy and of course, the high-guarded men in suits.
Probably not the ones covered in tattoos and brandishing knives though…