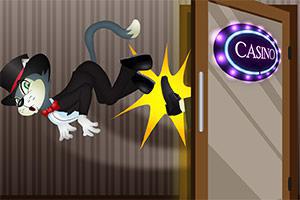 A night out at your local casino is a great way to blow off steam and have some fun. Quite often these outings will include a few servings of alcohol to get you warmed up and in the mood for winning some big real money. But what happens when a person takes it a little too far, and ends up risking their dignity, credibility and rights to be there, on top of the entire contents of their wallet? In this article we're going to look at how gambling facilities handle drunk and intoxicated people entering their establishments, and the repercussions it can have on the casino and individual as a result.
A Real Life Example
One of the most talked about stories on the internet for an inebriated gambler, is 52-year old businessman called Mark Johnston from California. He was a frequent gambler, and spent one evening in the Downtown Grand in Las Vegas, reported to have knocked back more than 20 drinks while losing $500,000 to games of Pai Gow and Blackjack over a course of 17 hours. Though it is not known exactly what his behavior was like during the time he spent intoxicated on the gaming floor, he allegedly suffered a blackout and was unable to remember the turn of events which occurred.
According to the alleged lawsuit, Johnston claimed that the employees at the casino served him so much alcohol that he wasn't able to recall his losses or even gambling there all together.
During an interview with CNN, he said "Just picture a drunk walking the street and he's drunk, and someone pickpockets and takes his money from him. That's how I characterize it," Johnston said. "I feel like it's the days of old Vegas, the way they've been extorting me with letters and attorneys. "Downtown Casino had only been open a year at the time of the pending litigation, and never provided a comment following the interview.
Johnston was adamant that his intentions ran far deeper than losing half a million to their tables. He was no stranger to money and was already running a thriving car dealership at the time of his losses. "This is about you almost killing me," he said. "What if I had gone to bed that night, with all those drinks in me, and I threw up on myself and I choked and died?
The case resulted in an investigation into the Downton Casino by the Nevada Gaming Control Board. Though casinos offer complimentary drinks to gamblers, it is also their responsibility to ensure that "permitting persons who are visibly intoxicated to participate in gaming activity" and from providing "complimentary service of intoxicating beverages in the casino area to persons who are visibly intoxicated." Two clauses stipulated in Nevada's gambling regulations.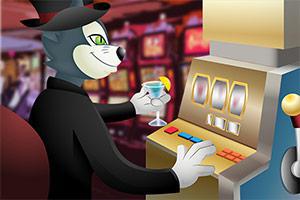 The Casinos Responsibility to its Guests
When it actually comes down to the gambling operator's responsibilities, and that of their staff – there are usually several things outlined in their policy which they must strictly adhere to. Some of these things include:
Serve and manage alcohol responsibly
Preventing minors from entering the premises
Preventing intoxicated person(s) from entering or remaining on the premises
To provide Responsible Service of Alcohol training to all employees
To promote the market in a way which doesn't encourage excessive alcohol consumption
Provide and promote alternative food and drink options within the grounds of the establishment
Everyone who works at a casino will usually have to undergo strict alcohol-intervention programs when it comes to dealing with drunk gamblers. It's the responsibility of both managers and staff to observe and pay close attention to any intoxicated behavior on the gaming floor or complex. Such behaviors would include, impaired speech, impaired hand-eye coordination and affected appearance.
Other actions that could indicate a drunk person in a casino would be things like: whether they can hold or read their cards at the table, and dropping chips or showing signs of confusion over the value and different colors associated with them.
If a player is visibly intoxicated and a casino staff member continues serving them drinks, or does not alert the casino security to have them removed from the establishment – that individual could then be seen acting out of negligence, and therefore face criminal charges.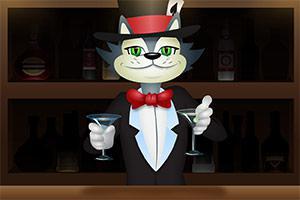 Save it for the Celebrations
While having one or two drinks while gambling is totally fine, and somewhat encouraged to put you in a more relaxed mindset – going over the top and getting completely hammered is not. It just results in the player looking foolish, leads them to make silly decisions, and probably has them walking away from the establishment in the minus. Our advice for anyone prone to overdoing it on the sauce, should be to either limit themselves to a couple of drinks, or just completely refrain from drinking altogether. Or… at least wait until they have left the casino and actually won something worthy of the hangover!