Parimutuel betting has been a popular form of gambling since the mid-1800s. But, only in recent years has the extent to what actually happens to racing animals been highlighted as a severe problem and undeniably inhumane act of entertainment. In this article, we look at the history behind Parimutuel sports, how it works, as well as the effects and consequences involved.
History
The word "pari-mutuel" derives from the French term "mutual betting" and according to legend, 1867 was the period in history when the Parimutuel system was first thought up. Initially it was invented by a Catalan impresario called Joseph Oller. He was a Spanish entrepreneur who spent much of his life in Paris, (hence the name) and was also the person who opened the famous Moulin Rouge back in 1889. Oller was frustrated with seeing horse race tracks capitalize on bets to the extent that would be deemed as "immoral" in today's world. And his ingenious idea for a fairer system soon unfolded into a reality.
But the official pari-mutuel system worked with a vast amount of complicated calculations, which in turn drove the invention of a machine called the "totalizator" or "tote board" to some; a creation by Australian engineer, George Alfred Julius.
The very first model was installed at the Ellerslie Racecourse in Auckland, New Zealand in 1913. It wasn't long before more of them became an integrated part of race courses across the globe. The tote board was brought into America in 1927, which prompted the opening of the suburban Arlington Racetrack in Arlington Park, Chicago, as well as in Sportsman's Park in Cicero, Illinois, 1932.
How it Works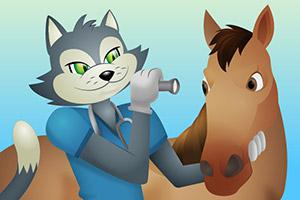 Pari-Mutuel sports has a very straight-forward betting system. It involves deciding on what animal you want to win, just as you would traditionally place a wager. The difference comes from the fact that the money which is distributed to players who have won, comes from an actual "pool" of money filled with all bets of a particular type. So you are never offered any kind of "fixed odds" when you have put any money down – instead, you are offered something called "probable odds" dependent on the betting pool at the time. These odds can often fluctuate as well… but more about that later!
So once players and gamblers have placed their wagers, these bets are all then designated to these "pools" specific to that kind of bet. Once the event or race has ended, the total of the wager pools are calculated and then divided between the bettors who selected the winning animal. Of course the house will always take a small cut, but whatever is left is distributed to each winner according to how much they wagered.
Types of Pari-Mutuel Bets
It's certainly worth touching on the different available bets in Pari-Mutuel sports. A straight "Win" is the most common and simplest wager to place. Others include:-
Across the Board – This is classed as a combination bet which is essentially made up of 3 different wagers; standard "win"wager, place wager and a show wager. If the applicable selection comes in first, all 3 wagers automatically win. But if the applicable selection finishes second, only the place and show wagers win. If third, the show wager wins only.
Any2/Duet – Bet placed on 2 selections, with either finishing within the top 3.
Exacta – A bet based on 2 selections finishing both first and second, but they must be in the correct order.
Each Way – Another combo wager comprising of a win and a place. These kind of bets are more common in North America than anywhere else.
Trifecta – Bets on 3 selections to finish 1st, 2nd and 3rd, but in the correct order.
Show Wager – A wager specific to North America, which is based on one selection finishing 1st, 2nd or 3rd.
There are other wagers available to place in pari-mutuel sports, but these are generally typical in other countries, and are not common at every racino, horse or greyhound track.
World Laws on Pari-Mutuel Betting
Although Pari-Mutuel betting is legal in pretty much all parts of the world, countries do still have their own rules and regulations around it.
United States – In the U.S, horse racing and greyhound tracks are permitted, as is on-track betting. In select states, off-track betting is also legal, and there are many online sites and virtual casinos accepting wagers on Pari-Mutuel sport as well.
Canada – In Canada, Pari-Mutuel bets are permitted across all horse racing tracks. There are also official, licensed sites which offer Pari-Mutuel betting services. All of this kind of activity is governed and managed by the Canadian Pari-Mutuel Agency.
UK – Formed by the British Government in 1928, Tote is the famous and only betting organization permitted to accept wagers for Pari-Mutuel betting in British Horse Racing. BetFred brought out the Tote in 2011, and it is now used as a mainstream funnel for offering fixed odds betting on top of their standard betting services.
Ireland – Ireland has a very similar system to the UK when it comes to Pari-Mutuel betting, apart from there are no fixed odds betting. Greyhound racing and soccer pools are also legal here, but horse racing is essentially the main focus.
France – Then there's where it all began. France, surprisingly only offer Pari-Mutuel betting on horse racing tracks, and all other forms of betting are strictly forbidden. The organization responsible for the regulation of Pari-Mutuel betting in France, is the PMU (The Pari Mutuel Urbain).
Hong Kong – Even though there are very strict measures in place when it comes to gambling in general in China (apart from Macau) – The Chinse government have ruled out Pari-Mutuel betting in the capital itself. Around 700 horse races take place here at the 2 licensed race tracks every year.
Animal Rights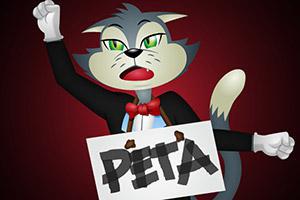 Many animal rights activist groups such as PETA, have long been pushing for the end of Pari-Mutuel betting, as well as all other scenarios where animals are exploited for entertainment purposes. In all of the studies they have conducted over the years, horse racing is one of the most brutal and unsparing sports which often see's the animals either killed or euthanized, should they not win the race or have underperformed.
Many breeders of racing horses will often prepare them to partake in high intensity sports before they are ready. This especially applies to when a rider will sit on, or adds weight to a horse before it's even had a chance to mature into its full, skeletal structure. Consequently this means many horses grow up deformed, or with weak bones and muscle tissue which can lead a multitude of other health complications.
In dog and greyhound racing, the problems are very similar. Although there are greyhound retirement homes and sanctuaries for ex-racing dogs, there simply isn't enough to house them all, and some owners wouldn't even think to have them rehomed before killing them or having them destroyed. It's not just the hounds who face these cruelties either. Some who breed and train these dogs will often use live bait such as rabbits, piglets, and even kittens are used to simulate a standard racing environment; breaking the animal's legs and then hanging them from horizontal poles, so their cries will excite the dogs and get them running around the track.
Another method of "training" for the dogs in which these small animals are used, is known as "coursing." And involves placing rabbits within fenced enclosures, so the dogs can chase, terrorize and eventually kill the animals. Experts believe these techniques make the dogs "blood-thirsty" and are used as ability enhancers in preparation for the real races.
What could be deemed as additional forms of abuse to these racing animals, is the lack of medical care and negligence. One example of this is when police were given an anonymous heads' up of cruelty happening at a greyhound farm in Summerfield, Florida. When they arrived at the scene, more than 94 greyhounds were found starving, dehydrated, and forced to lie in and eat their own feces.
Fortunately, many states in America have strict regulations around anti-cruelty to both greyhounds and horses these days, and the industry as it is reported to be slowly dwindling and declining in popularity over the last decade.
Life after racing
Though the exact conditions for retired racehorses are unknown, a 2014 case study conducted by a racing organization in Victoria, surveyed horse owners who owned foals from 2005-present. The study was based on 54% of 4,115 foals and saw 40% to be reported as rehomed, 20% used in breeding programs, 19% dead, 5% still racing and 16% was marked as unknown.
Although none of the horses were reported as being sent to the slaughter house, it is likely due to the fact that many owners wouldn't want to disclose how their retired horses met their fate. So it is difficult to put a number to this category. The worst part is, though slaughterhouses have been illegal in the states for well over a decade, in neighboring countries, Canada and Mexico – horses are still permitted to be sent to abattoirs providing it's for the purposes of human consumption. Which is why hundreds of thousands of horses are still sent there every year when the owners can't, or downright refuse to give them the standard care they require.
In the US, greyhound racing has been outlawed in over 40 states, and has reportedly seen a huge decline the industry of a respective 57% since new laws were passed, and more of the public have chosen to not participate in this otherwise cruel and questionable enterprise. But both forms of animal racing is still very much a problem for many countries, and costs each one millions every year in either rehoming the animals, paying for unnecessary veterinary fees, training, and other costs. All of which would not pose a problem if these animals weren't put in such a situation in the first place.
Final Thought
Though Pari-Mutuel betting is still enjoyed by many, when it comes down to the ethical and moral aspects of racing animals, latter arguments are perfectly understandable. Unless something critically changes in the industry, this kind of treatment and mindset towards these innocent animals will only continue to get worse. At this moment in time, we can only advise players who may be looking to partake in Pari-Mutuel programs, to be mindful about what happens behind closed doors, and to not play ignorant to the true reality and scope of suffering that these animals have to endure.