So, you've decided to join an online casino but you're not sure where to start — allow us to help you! In this guide, we're giving you the inside scoop on how to choose the best table game. And most importantly, how to win them.
Table Game Strategies for Every Situation
If you play online table games, chances are you employ some sort of betting strategy. But for the most part, it's just you at the tables. When you play live, that isn't always the case. There are tons of factors to consider before you drop your chips on the felt, and circumstances beyond your control could affect the outcome of each deal. For those strange scenarios that you didn't see coming, you need a smart betting strategy. Here are the three big ones you should know about,  and advice on how to deal with them.
Playing at an Empty Table
For many players, this is a dream scenario. An oasis in a crowded casino, an empty table with a smiling dealer means that the speed of your game is entirely up to you.
The best thing you can do in this particular case is to spend a few minutes strategizing between hands. Think hard about your next hit or stand at the blackjack table, for example. Or speed up the game and play as fast as you want. You can employ pretty much any strategy you like at the tables with no other players to concern yourself with, also the dealer won't be rushing you to make choices. This is almost like having your own casino table to use as you please.
You're Losing Every Hand, but Others Are Winning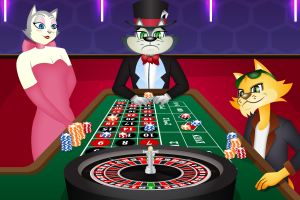 Playing baccarat and finding that everyone but you is winning? Sit out a hand and jump back in the next one. You might just need to catch a better wave at the tables and let someone else be the victim. Of course, jumping from a losing wave to a winning one isn't guaranteed, but it's a strategy expert gamblers use a lot to their advantage. And it often works.
If you'd rather not jump out of a single hand and jump back in, consider piggybacking on someone else's bet for the duration of the game. Just ask the person who seems to be winning if you can piggyback. You'll hand them chips and they'll need to place the bet for you. Technically, when they touch the money, the chips are theirs, but common courtesy says the win is yours.
You're Sitting Next to Someone Who Has No Idea What They're Doing
If the first scenario we covered is your dream scenario, this one has to be your nightmare. It happens all the time when at the blackjack table. You sit down next to someone at the table who thinks that hitting on 15 against a 6 is a great idea. Or the guy who splits tens even though the book tells you not to. When someone plays against the book with no regard for the game, it could seriously mess up the way you play, especially if they're not consistent.
For scenarios like that, talk to the guy and let him know that there are certain ways to play the game. If he doesn't want to hear it, you need a smarter strategy. Try playing more than one to counteract his insanity. Or just sit out until he loses his bankroll for making stupid decisions.
Of course, this strategy doesn't really work that well if you happen to be the player making stupid decisions. If that's the case, jump over to CoolCat Casino and learn how to play. Remember, your free account gets you access to free games, so have fun without risking a dime
Top Five Table Games at Cool Cat Casino
Cool Cat Casino offers over 130 games within its virtual casino walls. Players can choose from various slot games and video poker. The table games are what draw many of the crowds, with the same realistic gaming experience and 3D graphics offered with all the games. Now, when it comes to table games, we do have a wide variety to choose from: one for every taste almost. Here are the top five table games at Cool Cat Casino:
Pai Gow Poker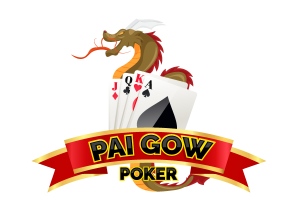 This is a poker game based on the game of Chinese dominoes bearing the same name. In this Americanized version, up to six players can play at a time, along with a dealer. Players strive to create two poker hands out of the seven cards they are dealt with. The hands must be comprised of five cards and two cards. The two-card hand must be lower in poker rank than the five-card hand, and can only consist of a pair or high cards. The winner in Pai Gow Poker is the player whose hands beat those of the dealer.
Pontoon
Pontoon Blackjack uses a regular 52 card, standard card deck, and needs a minimum of two players to commence. This British version of the game 21 is played with each player being dealt one card face down. Each player, other than the dealer, can look at the card and then decide to wager at least the pre-agreed on bet or better. Then, another card is dealt. If the dealer's hand equals 21, he or she is the winner. If not, each player can request more cards to work towards 21 or stand on Pontoon.
European Blackjack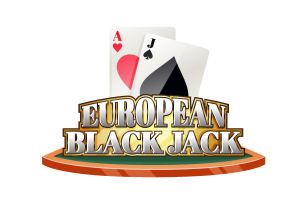 This is the European version of the popular Blackjack game, where players work to get a total of 21 with their dealt hands. The exceptions to this game are that it is played with two card decks. The dealer can stand with a total of 17, the other players cannot double their bets after a split, and the players can double on hand totals of 9 through 11.
Baccarat
As a beloved casino favorite, Baccarat is clearly one of the top casino games everywhere and not only at CoolCat Casino. In this classic game of chance, players can bet on the dealt hands of the banker and the player. Whichever bet is on the hand that totals closest to 9 is the winner.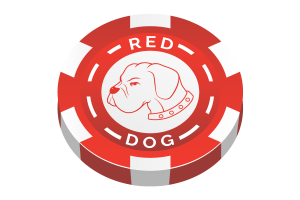 Red Dog
In Red Dog, players all contribute to the prize pot and vie for the highest-ranked card in the same suit as the card that the dealer exposes. Hundreds of people log into CoolCat Casino every day to play this wonderful game.
Play these and other exciting casino games at Cool Cat Casino. You will feel as if you are playing live in the world's top gaming places, wherever you actually are.
Let the Games Begin!
If you want to enjoy these awesome table games from the comforts of home, create a free CoolCat Casino account today. In just a few minutes you can be placing bets, practicing strategies, and winning some major cash. You can even play a game for free if you want to test it out before risking your bankroll! Head on over to our games selection and see what's in store. Good luck!