You've seen the movie 21. And if you haven't, you probably know the story. A bunch of MIT students use their math skills to absolutely destroy the casino circuit. They win big money at the blackjack tables in Vegas—and in casinos all over the planet—by working together to count cards and bet big when it counted.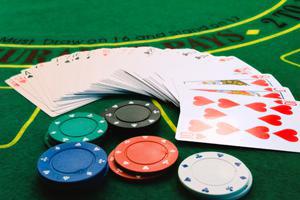 And while the MIT students are famous, dozens of blackjack players around the globe crisscross the country counting cards at unsuspecting casinos. Some walk away with small victories each day, so not to arouse suspicion. Others make big gains in one sitting, never to be seen again. Many wear disguises because they've been banned from casinos in the past.
One blackjack player who wins the CoolCat award for the coolest blackjack player around is Cat Hulbert. Despite the fact that she shares our name, let's be clear. There's no relation. But her story is befitting of the CoolCat name.
Hulbert had dreams of being a poker player. After getting burned out working for the New York State Senate, she decided to pick up and head to Vegas to pursue poker full-time.
Now, when you play poker professionally, you need to pay the rent. And if you're not winning, you're in trouble. So Cat got a job dealing at the blackjack tables.
Cat new the game, but she wasn't a card counter by any stretch of the imagination. In fact, she wasn't even that great at blackjack. But one night, she dealt cards to a player who was making crazy bets, constantly fluctuating his bets in ways that didn't make sense. After befriending the player, she discovered that he was part of "The Czechs", a world-renowned team of card counters.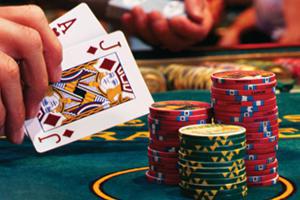 The Czechs wouldn't exactly let an amateur like her onto their team, so Cat joined the blackjack team of Ken Uston. He's one of the most successful blackjack players of all time, and it paid off for Cat.
She earned boatloads of money through the 1960s and 1970s before finding herself banned from over 150 casinos. That includes every place to gamble in Asia. She ran out of places to play that she'd try and hit the ones she was banned at anyway. And that got her arrested. Over 50 times.
With blackjack's prospects fading, Cat turned to poker—Seven Card Stud, specifically. She actually became one of the best Seven Card Stud players according to Card Player Magazine.
Today, Cat lives in California, writing books on poker and gambling. And no, as far as we know, Cat doesn't play at CoolCat Casino. We've taken our cues from all those casinos in Vegas and Asia, and banned her too.