No matter how well you do playing casino games, you always play knowing that in the end, the house always wins. Sure, you might walk away with a couple grand, but casinos are a business. They make money through losses, not to mention entertainment and other revenue streams.
But just how lucrative they really are remains to be seen. As many states expand their land-based casino offerings, some are starting to realize that they aren't the cash-generating machines that so many people assume they are. That includes the state budget officials in Ohio, who are warning county and school leaders not to spend their casino-tax revenue in advance based on numbers that might not actually come true.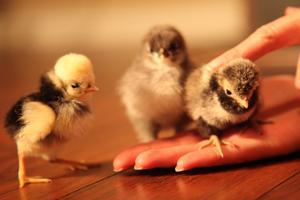 Ohio has quite a few casinos. Cincinnati has one. So does Cleveland. So do Columbus, Toledo, and Dayton. There are also quite a few racinos, which are essentially racetrack casino hybrids, spread throughout the state.
When the constitution was amended to allow casino gambling, it required that schools receive 34% of the tax revenue generated by the properties. 51% was allocated for country governments and cities, with 5% going to the four casino host cities, 3% to the Ohio State Racing Commission Fund, 2$ to the Law Enforcement Training Fund, and the final 2% dedicated to the Problem Casino Gambling and Addictions Fund at the Ohio Department of Alcohol and Drug Addiction Services.
While that sounds like a lot of money for the schools and counties, it's clear why the state is telling those revenue recipients not to count their chickens before they hatch.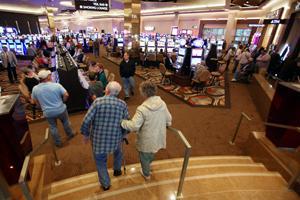 A couple of earlier studies apparently overestimated the amount of revenue Ohio casinos had the potential to generate. One study mentioned that the state should expect $1.42 billion in revenue if racinos were added to the mix. But the revenue in 2013 was just $821 million. That's a difference of almost $600 million. And that's a huge shortfall if schools and counties hadn't budget accordingly.
While $821 million isn't exactly chump change, it is worrisome for Ohio operators. That's especially true with increased competition from the likes of casinos in Michigan and Pennsylvania, not to mention the scores of online casinos that are open to residents of Ohio – CoolCat Casinos being one of them.
Moral of the story here? Don't bet more than you can afford. That's true if you're a player. And that's true if you're the guys counting on the revenue.