Who says the states get to make up all the rules when it comes to gambling? After shuttering the doors of a Native American casino, the State of Michigan is being told that they can't sue the Native American tribe that ran the property. The decision paves the way for the casino to be reopened.
In a 5-4 decision, the US Supreme Court ruled that tribal immunity prevents the state from suing the Bay Mills Indian Community for operating an off-reservation casino. The court ruled that the Native American tribe has sovereignty and are untouchable, at least from a lawsuit perspective.
This is actually a pretty big deal because the casino in question wasn't actually on Native land. Instead, it was on federal land that the tribe bought to build a casino using proceeds from its other ventures.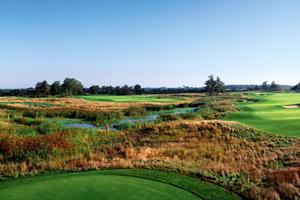 Now that the court has ruled that the state can't interfere from a lawsuit perspective, will we see the casino reopened? Some believe that won't happen so fast. That's because while the court ruled that the tribe can't be sued, the Justices agreed that the state could bring criminal charges against the tribe for violating state law. Confused? So are we. That's American law for you.
What does this mean for other states? We don't know if we'll see other tribes attempt to operate casinos off their reservations, assuming they have compacts negotiated with the states. But should they want to, there's now precedence for doing so and not facing the wrath of the state.
It's also interesting to note that the tribes play a big role in federal casino regulation. Native American tribes want a piece of the action – and deserve it – as much as the land-based casino property owners in Vegas, Atlantic City, and elsewhere. This ruling on the sovereignty of Native American tribes could see them pull even more weight during their negotiations.
We'll be following along any Native American casino developments as they unfold in the United States. Stay locked to the CoolCat Casino blog for up-to-date information as it happens.