CoolCat Casino News
Initial Coin Offerings (ICOs) have become all the rage since Bitcoin saw meteoric rises in value, gaining over 1000% in a year, as a way for companies large and small to raise cash while avoiding the regulatory hurdles involved in an Initial Public Offering (IPO) on a listed stock exchange.
Paris Hilton endorsing Initial Coin Offerings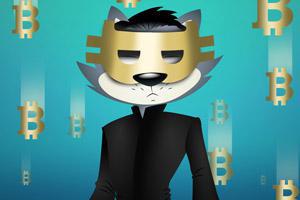 Last week the Securities and Exchange Commission (SEC) issued a stark warning to celebrities promoting ICOs after socialite Paris Hilton Tweeted a message to her 16.9 million followers in support of the Lydian Coin ICO, a cryptocurrency that can be used to purchase marketing services from a Miami start up called Gravity4.
In a public statement with the headline "Potentially Unlawful Promotion of Initial Coin Offerings by Celebrities," the SEC noted "Celebrities and others are using social media networks to encourage the public to purchase stocks and other investments. These endorsements may be unlawful if they do not disclose the nature, source, and amount of any compensation paid, directly or indirectly, by the company in exchange for the endorsement."
Hilton has joined a growing list of celebrities endorsing ICOs, including the likes of Floyd Mayweather, Jamie Foxx and DJ Khaled. The SEC went on to further warn investors "Never make an investment decision based solely on a celebrity endorsement, or other information you receive through social media. It is never a good idea to make an investment decision just because someone famous says a product or service is a good investment."
ICOs have skyrocketed in popularity after Bitcoin's rise made the mainstream media. Largely seen as a way for companies to raise money quickly without having to get embroiled in the regulatory red tape that comes with a listing of public shares, ICOs have raised more than $1.3 billion so far in 2017 alone.
Chinese authorities put the breaks on gambling tourism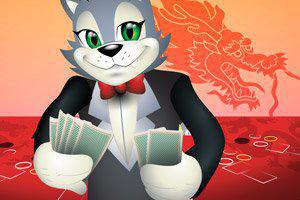 The Chinese National Tourism Administration has announced it will fine tour operators up to $3,022 for including stops in package tours at locations known for gambling, the sex industry and illegal drugs.
With gambling itself banned in mainland China, countries along the periphery of the nation of 1.3 billion have been reaping the benefits of the Chinese love of gambling. Macau, Vietnam, the Philippines and Russia have all cashed in on Chinese tourists love of gambling by developing casino resort clusters specifically targeting China's growing outbound tourism market.
The sheer volume of outbound Chinese tourists has already lead Macau to surpass Vas Vegas in gambling revenue year-on-year, with casino hotel occupancy and spending expected to increase dramatically if and when the Chinese Communist Party decides to go easier on gambling.
Further afield and sensing the opening of the flood gates if and when Chinese authorities relax their views on their citizens gambling overseas, Las Vegas has been keen to attract the Chinese tourist market, going so far as to open Chinese specific venues such as the Lucky Dragon Hotel and Casino, which has signs in Chinese, a host of authentic Chinese restaurants, Mandarin speaking staff and a focus on table games like Pai Gow and Baccarat, traditional Chinese favorites.
Historically, most Chinese tour operators sell their products at a loss in the highly competitive out bound tourism market, referring to theses types of group tours as "zero-dollar" tours. They make up revenue by forcing tour groups to stop at select tourist shops, overpriced restaurants and specific casinos where the operators earn income in the form of kickbacks on tourists' spending. The World Tourism Organization has already pointed out that the Chinese lead the globe in per capita tourist spending, making them a coveted target market for tourism destinations and operators looking to get a cut of the cash.
As a result of the new CNTA rules, operators can also be fined for forcing tourists to make purchases at prearranged shops or for changing the itinerary. While the new rules stand to make little dent in Chinese mass tourism to places like Macau and Las Vegas, they do stand to push minor tour operators away from steering gamblers to casino traps where they would be cheated out of vast sums to line the casino's and tour operator's pockets.
Pennsylvania towns set to decide whether to allow mini-casinos
In light of a new law legalizing online gambling in Pennsylvania and expanding brick and mortar casinos psychical presence through 10 new mini-casinos throughout the state, Pennsylvania's small towns are poised to decide whether to allow the new mini-casinos or ban them.
The recent legislation has expanded gambling throughout the state, allowing truck stops, and airports as well as your laptop and smartphone to offer real money casino games. Small towns across the state, including cities like York, Lancaster, Reading, Gettysburg, Johnstown, Altoona, Williamsport and State College are all mulling over whether to become possible locations for the new mini-casinos.
The law specifies a 25-mile exclusion zone around existing casinos, making the state's major population centers all but off limits to the expansion. Pennsylvania is already the number 2 state behind Nevada in commercial casino gambling revenue.
Under the new law, municipalities have until Jan. 1 to decide if their jurisdiction will be off limits to casino gambling, with the 10 licenses going up for auction on Jan. 16. The minimum starting bid is $7.5 million and only the state's existing casino owners will be allowed to submit sealed bids.
Macau officials bullish on future gambling revenues
Macau government officials were up beat last week when looking into their gambling revenue crystal ball. Lionel Leong, Macau's Secretary for Economy and Finance, predicted double digit gaming growth in 2018 as the improving economy drives gaming revenue growth in the former Portuguese colony.
Furthermore, Mr. Leong stated that this year's revenue forecasts remained on track, despite the devastation wrought by Typhoon Hato in August, and are set to register positive double-digit year-on-year growth. "We believe [gambling generated revenue – GGR] will continue to increase at a rate above one single digit and that [full-year 2017 GGR] will be better than last year's," Leong said, according to news reports.
Official data provided by the Macau Gaming Inspection and Consolidation Bureau showed the city raked in $27.5 billion in gambling revenue for the first 10 months of 2017, up a phenomenal 19.2% year-on-year. As yet another sign soliciting official optimism, the city saw a 22.1% increase in October gambling revenue, the highest month-on-month increase since October 2014 for a record 15 consecutive months of positive growth.
Analysts have indicated that economic expansion in neighboring China, including strong manufacturing output and an increase in consumer spending, has helped fuel the city's growth.
Tribes seek to block new Indian casino in Maine
The Penobscot Nation and Passamaquoddy native American communities have expressed their staunch opposition to a November referendum on a proposed new York County casino in Maine. The referendum currently stands to pit a number of Maine's native American communities against each other with the above-mentioned tribes fearful than a new casino would deprive them of much needed revenue in the state of 1.3 million inhabitants.
The Aroostook Band of Micmacs, one of four federally recognized Indian nations in the state, supports the casino and have entered into an agreement with casino developer Shawn Scott, who would build the facility if approved, who has promised to create expanded, non-gaming economic opportunities for the tribe were the measure to pass.
The Penobscot Nation and Passamaquoddy Tribe currently have a revenue sharing agreement with Oxford Casino and worry any additional casino space would draw away visitors and revenue. Last year, thanks to the voter approved agreement, the two tribes received approximately $2.6 million in revenue from the operation of Oxford Casino.
While the tribes have spent over $600,000 to try and lobby voters to block the new casino plans, two political action committees funded by developer Shawn Scott have spent an estimated $8.3 million to win voter support.