It looks like the bad news out of Atlantic City could be coming to an end. In fact, it looks like the tide might have turned – and I'm not referring to the Atlantic Ocean tide.
Actually, I kind of am. Revel Casino, which sits at the foot of the Atlantic Ocean on the aptly-named Atlantic City boardwalk, has been snapped up by Brookfield Property Partners.
And rather than turn the fairly new casino hotel complex into an elite university as one potential buyer had proposed, Brookfield plans to reopen Revel. While the timeline hasn't been set, a Brookfield spokesperson gave Atlantic City residents good reason to be optimistic.
In a statement to a news organization via email, a Brookfield spokesperson said: "We will be in discussions with all parties and partners involved to formulate a feasible plan that ensures the long-term viability of this property as a resort destination."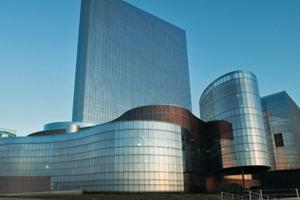 Brookfield won the right to buy the bankrupt casino resort complex for $110 million in a bid that lasted well into the early morning of October 1st. Considering the Atlantic City property cost $2.4 billion to build, that's not such a horrible deal.
Brookfield beat out Florida developer Glenn Straub, who seemed to be the frontrunner for the property up until recently.
The Canadian property asset company could be an excellent fit for Atlantic City. After all, Brookfield is no stranger to the casino game. Their portfolio already includes Hard Rock Hotel & casino in Last Vegas and Atlantis Paradise Island in the Bahamas.
It's not clear whether Brookfield will transform Revel into a Hard Rock. It would definitely bring brand recognition and new, younger life to Atlantic City, perhaps grabbing hold of the Borgata crowd who tends to play away from the Boardwalk. But with that said, Brookfield doesn't own the Hard Rock label. They just happen to be involved with the Hard Rock in Las Vegas.
Whatever happens, this is a good move for Atlantic City. As much as the city needs to evolve beyond just gaming, putting a university or college campus on the boardwalk doesn't necessarily seem like the right idea – at least not right now.
This is a developing story so we'll be following this as it unfolds. Stay locked to the CoolCat Casino blog for all the latest info as it happens.