Lottery Officials under fire in British Columbia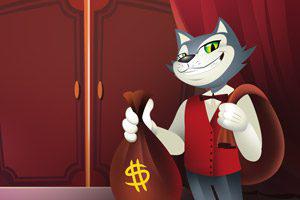 The British Columbia Lottery Commission (BCLC) has demanded half million dollars to produce documents related to money laundering at the brick and mortar casinos it oversees, in a move that stunned industry observers.
Unite Here, the province's casino workers union, filed a freedom of information request under Canadian law asking for all internal BCLC documents dealing with anti-money laundering compliance over the last five years at casinos operated by the Great Canadian Gaming Corp.
The BCLC's response raised more than eyebrows, when they asked the union to first provide a deposit of $201,000 on a charge that would run upwards of $504,000 that the BCLC insisted was required to provide the documentation.
Union representatives, speaking to the Vancouver Sun, were said to be "completely flabbergasted" at the request and called the fees "prohibitively high". Union leaders were left with the feeling that the fees were intended to deter accessing information.
The BCLC has come under fire before
Last September it was discovered that the previous Liberal government had buried a damming report by the Commission detailing unfettered money laundering at British Columbia casinos, with some of the most scathing criticism directed at River Rock Casino, an operation managed by Great Canadian Gaming.
While the BCLC told CBS News that it works with applicants to clarify poorly worded requests before accessing fees, the Commissions actions appear to contradict this easy assertion.
The BCLC has a long history of using tax payer money to fight freedom of information requests. Some six years ago, the Commission spent over half a million dollars to fight orders from British Columbia's information and privacy commissioner pertaining to a different set of anti-money laundering allegations. The Commissions actions led British Columbia's Freedom of Information and Privacy Association to lambast the Commission for its "shocking record of non-compliance".
Casino developer gets go ahead for Miami marina
Miami city officials have finally given the green light to Resorts World Miami LLC, a division of Genting Malaysia, to go ahead with plans to build a marina as part of a $3 billion plan to erect a luxury casino with multiple towers, stores and an elevated beach and lagoon.
However, Genting's casino plans failed to convince the Florida legislature to approve gambling on the site, in a major set back that has forced the casino developer to resort to plan B, i.e. a casino-free luxury hotel on the site where the Miami Herald newspaper offices once stood.
In a surprise to observers, Genting submitted several marina plans, intended to give berth to 50 – 150-foot-long vessels, instead of the hotel plan. Speculation abounds that the developer's intent is to take an end around to building out the space that will buy time while it continues to lobby the legislature for permission to build the casino.
Myanmar officials lobby for legal casinos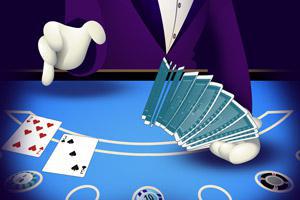 Local media in Myanmar, a Southeast Asian country of some 52.9 million inhabitants formerly known as Burma, are reporting that Myanmar state and regional officials are formally seeking permission to operate casinos at select local hotels. The chief ministers of five Myanmar states met with Myanmar Vice President Henry Van Thiol late last year to convince him of the benefits of allowing legalized gambling in the country.
The country's 1986 Gambling Law expressly prohibits casinos, but amid a surge in growth of illegal gambling operations, local and state officials are turning to legalization as potentially the best option. The Myanmar Times have reported that Myanmar Tourism Federation Chair Yan Win has said that the country's Ministry of Home Affairs is already engaged in talks aimed at amending the existing Gambling Law so as to legalize casino gambling.
Advocates of the change have pointed out that legal casinos could substantially boost Myanmar's tourist revenues as the country looks to become a holiday destination to consumers from China, South Korea and Japan. To alleviate local fears, proponents had offered that casino venues could only be open to foreign tourists, to offset any negative local effects.
With casino operations expanding across the region from Macau to the Philippines, South Korea and Japan, which legalized casino gambling last year, Myanmar state and local officials hope to cash in on the trend and drive tourist revenues in the process.
Uruguay bans online gambling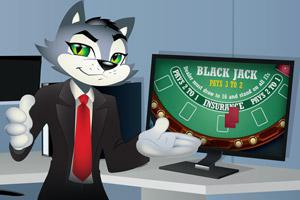 In stark contrast to the wave of liberalization sweeping the Latin American gambling market, January 1, 2018 saw legislation in Uruguay take force banning online gambling in the South American country of 3.4 million. At the same time, the new legislation includes an additional .75% tax on the gaming and betting turnover for the country's land based casinos.
Poker champ arrested for bank robbery
The 2015 winner of the Borgata Poker Open Championships, Thomas Dougher, has been arrested in Atlantic City accused of a series of bank robberies. The poker champ, who averaged 12-15 online tournaments a day in New Jersey, cashed in when he beat out over 2,500 competitors to take home a hearty $149,127 in the $400 entry Borgata Summer Poker Open back in 2015.
Police have alleged that the 41-year-old Dougher participated in at least nine bank robberies across the states of New York, New Jersey, Delaware and Pennsylvania, including at least three heists in Atlantic City in a two week period.
Dougher was arrested last week at a Quality Inn only hours after he allegedly robbed the PNC Bank in Abescon, New Jersey. Unfortunately, the poker champ is no stranger to bank robbery, having served time in federal prison from 2007-2010 for a string of eleven heists.
Pleasantville Police Capt. Matt Hartman told reporters, "The successful cooperative investigation and uneventful arrest of Dougher, who previously served prison time for 11 robberies in 2007, is a testament to the importance of interaction between all levels of law enforcement from local to federal to achieve a common goal."