March is known as the month dedicated to college basketball showdowns; one team battling against another to take the top seat and call themselves champions. Well, not everyone is watching, and for those who would rather win big playing online casino games than spend time watching college athletes play for fame, there are some special March promotions available to you from your friends at CoolCat.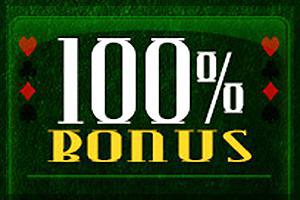 Joker's Wild in the Month of March
This March promotion is perfect for the avid online casino member who loves getting free money. If you'd like to try your hand at winning a free casino chip worth $10,000, get on board and signup for the Joker's Wild Video Poker Challenge. As with any online casino promotion, there are a few words in small print you should read before proceeding, but we are confident that you'll be so pleased at what we're offering that you'll jump right in with both feet and a $200 deposit.
The Joker's Wild promotion is offering 560%, 310%, 160% in casino bonuses to our members and all you have to do is play, redeem, and get paid. Easy.
Get a 100% Bonus!
For any CoolCat Casino member who deposits $200 or more and uses the Joker's Wild coupon offers, we are offering an additional 100% bonus – EXTRA! That means that if you deposit $70 and redeem the 560% bonus coupon, you can deposit an additional $200 and get another 100% bonus. We are handing out bonuses left and right and you have the chance to win amid all this March Madness!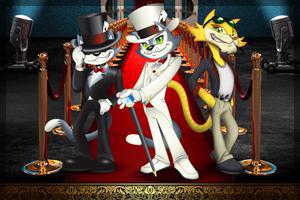 Just for the VIPs
CoolCat Casino has some of the best online casino VIPs in the industry. We are so happy with our VIP members that we are offering our VIPs ONLY our special VIP bonus. If you deposit up to $70, you are entitled to redeem coupons that offer 630%, 380%, and 230% bonus. Remember that restrictions apply, but don't let that keep you from depositing your cash, redeeming the coupons, and increasing your odds of winning big in March.
CoolCat is an online casino that prides itself on the games it offers, the services it provides, the casino bonuses, discounts and promotions it presents to its members, and the amount of money that its guests win daily.
To learn more about becoming a VIP member or about our March casino bonuses and casino promotions, contact us. Winning big online is easy and fun, especially if you do all your winning on CoolCat.