As a person that enjoys gambling, I often wonder why this prolific activity is still banned in many parts of the globe. Especially since, with the help of the media and online gambling, more and more people have discovered how truly entertaining betting really is. However, winds of change have slowly appeared. In the United States, for example, more and more states are jumping on the gambling bandwagon, legalizing state gambling like lotteries and number games as a legitimate strategy to boost state economy.
In addition, many elected government officials have spoken in favor of establishing more casinos in their respective states since they considered them not only a touristic attraction, but also generators of employment. Gambling supporters argue that taxes paid by newly instated casinos and racetracks can even fund many government programs that could prove of betterment for the public.
What can change?
Let's crunch some numbers. In 2013 alone, commercial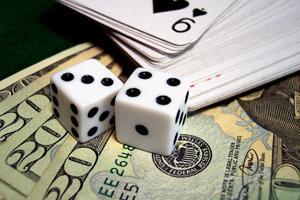 gambling raked in more than $34 billion dollars, without even including tribal gaming that collected $23 billion (this is an close estimate since the National Indian Gaming Association does not publish state-by-state revenue). Talking about commercial gaming alone, the taxes imposed by the State go up to 40%, so imagine the extra millions that the state could receive if it decide to allowed gambling through the States. If these millions were used to support initiatives like No Kid Hungry or Farm to School, legalized gambling could have a definitely positive and lasting impact on the future of the new generations of each community.
However, many anti-gambling advocates have argued that legalizing gambling in all state might lead to more social harm than good. In fact, the growth of the gambling industry has been stopped by a concern over the social costs of pathological gambling, in other words, the threat of the proliferation of gambling addiction.
Will it become a problem in the long run?
This topic is really a powerful statement against casinos since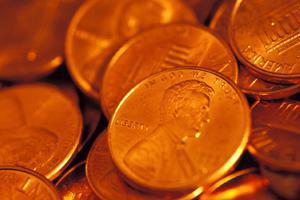 pathological gambling carries many negative consequences like suicide, domestic violence, drug use, divorce and homelessness. In addition, the anti-gambling brigade also states that gambling addiction has a negative economic impact on the lives of the family or person.
First, as a worker, the person can lower his or her productivity, go into embezzlement, or simple waste time missed from work. As the obsession advances, the person can turn to crime, loss of employment, and bankruptcy. Let's remember that an addict does not mind stealing from family and friends in order to get enough cash to go play a few rounds.
In relation to the increase of tourism, the counter argument presents an important consideration to take into account. They argue that unless the area is already a tourist spot brimming with foreigners, the actual value of building a casino anywhere is meaningless. In reality, the casino would function only for the purpose of the local enjoyment, since no tourists actually would be there to play on it.
The debate goes on and on. I guess that the legalization of gambling will continue to have these contradictory views unless both sides come to an agreement on order to provide feasible solutions for the social risks that unregulated gambling can carry and thus, use gambling as a veritable way to boost up state economy. What do you think? Which side are you on? Thankfully, in places like Cool Cat Casino, you can enjoy quality gambling with great customer service and the best tips for seasoned and new players!