Did you hear what happened at The Borgata a few months ago? There was a huge cheating scandal that interrupted a live poker tournament and ultimately put it on hold.
With only a few dozen players left in the tourney, the tournament team discovered that a handful of counterfeit chips had been thrown into the mix. The tournament was suspended indefinitely and all payouts were frozen.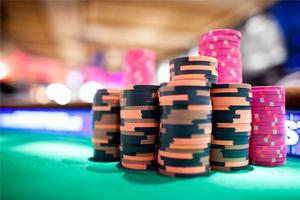 Here's the thing. Hundreds of players had already cashed in the tournament, taking home hundreds of thousands in cash. And the few dozen players left, who stood to make even more money, were suddenly, at least temporarily, screwed out of their money. For the record, $1.5 million in prize money is still on hold as the investigation into the matter continues.
Not long after, a player was discovered to be the culprit. In his infinite wisdom, the cheater decided it would be a good idea to flush all his counterfeit chips down the toilet of his hotel room. Clearly this guy had no clue how toilets or sewer systems worked because everything clogged.
Crazy story, right? Thankfully, that's all in the past. And today, it's all about the future. The Borgata is now hosting the Spring Open poker tournament. And to combat counterfeit chips, the Atlantic City casino has implemented high-tech poker chips.
The poker chips can be checked under ultraviolet lights and include all sorts of security measures. And that means that poker players sitting in the tournament can expect to be interrupted during play by more than just masseuses looking to help players relax and release tension.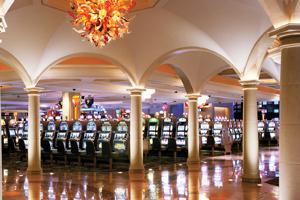 Poker players should expect to see tournament staff walking around doing spot checks on poker chips. We're hoping that the security checks aren't disruptive. Ideally, they should occur on breaks or as tables get consolidated and players move around.
Playing poker is hard enough. It takes a lot of concentration, especially when trying to determine if an opponent is bluffing. The last thing poker players need is to have their focus interrupted by some random person waving an ultraviolet wand in front of their face.
What do you think? Are these security measures necessary? Or should tournament staff be more diligent in monitoring players, not chips? Have your say by replying with a comment below. Or tweet this article and get the discussion going.