Here we go again. The Hard Rock Hotel & Casino in Sioux City, Iowa has only been open since August 2014, but that hasn't stopped them from violating a state rule. The casino allowed a woman to enter the casino, sign up for a player's club card, and eventually cash a check at the casino cage. No big deal, right? The woman was over 21, so what's the problem?
Well, it turns out that the woman agreed to a lifetime ban from every single one of Iowa's state-licensed casino properties because she identified that she has a gambling problem. The Hard Rock not only let her in, but allowed her to sign up for a player's card, which is used for gambling.
Casinos can by fined up to $20,000 for violating these kinds of self-exclusions. Hard Rock is facing a $5,000 fine, which is what second-time violators should face.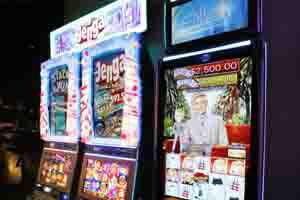 But why is there even a second-time violation? Strike that. Why is there even a first violation? Shouldn't self-exclusion mean being banned from a casino? It should, but it doesn't seem to be the case, at least not in the land-based casino world.
This story is funny to us, not because there's anything hilarious about banned gamblers finding their way into a casino. No, it's funny to us because opponents of online gambling argue that the internet doesn't have any checks in place to prevent compulsive gamblers from wasting their money, ignoring the fact that live casinos seem to screw up way more often.
Case in point? CoolCat Casino. If you put yourself on our self-exclusion list, you simply can't play with us. Throw on a fake mustache and a Stetson hat. Go ahead and disguise yourself by dyeing your hair. Because our checks are all online, you won't be able to play for real money.
But live? Hard Rock has proved once again that they just can't police self-excluded players. It's nearly impossible to stop someone from entering the casino, unless of course you check everyone's ID at the door or at the tables. Since only those who look underage are usually asked for ID, that just doesn't happen.
Hopefully the $5,000 fine actually leads Hard Rock to start paying attention. We understand that it isn't easy to monitor everyone who walks onto the casino floor, but how the patron was able to sign up for a player's card, which likely requires ID, is beyond us.
Think you gamble a little too much? Feel free to contact the CoolCat Casino team. We'll help you get on our self-exclusion list or set you up with time limits.