As casino proponents go head to head with casino opponents in various districts around the United States, there's a whole different story playing out up in Canada. The city of Pickering, Ontario, which is about 45 minutes outside of Toronto, voted to support the idea of a casino.
In last October's municipal election, residents of Pickering voted 60% in favor of supporting a casino should the government decide to place one there. The results were a bit of a shock to the media, particularly because the polls showed that you were better off betting on the other side of the coin.
Back in June, a survey of Pickering residents concluded that 60% were opposed to a casino. The recent election results prove that the opposite seems to be the case. And this is actually a really big deal.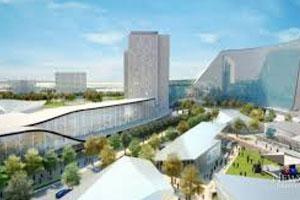 The government of Ontario, which is the province where Pickering lies, announced a casino modernization a few years ago. It included an online casino (which is launching in the coming weeks) but it also included constructing a few new casino properties throughout the province.
Toronto was a highly coveted destination. The big casino companies like MGM put together a plan to drum up support. But residents didn't want one and neither did most members of council. The city opted to not support a casino in Toronto or support rezoning areas of the city to accommodate a casino.
The same story played out north of the city in Vaughan and Richmond Jill earlier this year. Both suburban Toronto cities rejected a casino, and many assumed that Pickering would do the same.
That didn't happen – and this is a big step in casino development. That's because something is happening up in Canada that rarely happens in the United States. You have the government, the residents, and casino companies all excited about the prospect of developing an area and building a casino resort complex.
The government hasn't exactly said that Pickering is the choice for the next casino, but with plans to build quite a few casinos across the province, having a willing participant is a big deal.