Chicago woman alleges Wynn raped her and got her pregnant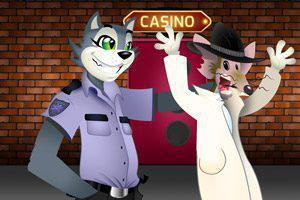 Allegations of sexual misconduct, harassment and rape against casino mogul and former CEO of Wynn Resorts, Steve Wynn, continue to mount with yet another woman has come forward to claim Wynn raped her in the 1970s and that she gave birth to his child as a result.
Amid the maelstrom of allegations that has seen billionaire casino magnet Steve Wynn step down from his position as Republican Party Finance Chairman and CEO of Wynn Resorts and Cornell University's School of Hotel Administration and the University of Pennsylvania stripping Wynn of honors, according to Las Vegas police reports a Chicago woman is claiming to have given birth to Wynn's child in a service station restroom after he repeatedly raped her at her apartment in the 1970s.
A second woman who was a dealer at the Golden Nugget in 1975 has also told Las Vegas police that she agreed to have sex with Wynn several times in the 1970s but felt forced to agree as she was his employee at the time. When Wynn approached her a year later asking for sex again she declined his offer and was shortly thereafter accused of stealing money from the casino, a paltry $40, and forced to resign as a result.
Both women's names have been redacted from the reports obtained by reporters.
Wynn, after having stepped down from his role as head of Wynn Resorts amid the scandal, has vociferously denied the allegations.
Due to the statute of limitations for rape and sexual assault having been passed long ago, it is not likely that Wynn will ever be charged amid the mounting allegations.
Sports betting pool funds manager drops off the map
Complaints have been filed with the Nevada Secretary of State and Nevada Attorney General by investors in a sports betting pool that has stepped out of the limelight and stopped taking calls or replying to investors looking to get their money back.
Bettor Investments, run by Matt Stuart of Reno, was originally set up to take advantage of a 2015 Nevada law that allowed state residents who bet on sports to pool money from investors to make sports bets. Working much like a mutual fund, the law created a loophole for sports bettors who resided in states where sports betting was illegal to get in on the sports betting action in Nevada without having to worry about any negative legal fallout.
Stuart set up Bettor Investments back in 2015, accepting a minimum of $500 from investors looking to get in on the action and promising "conservative growth, profit and stability for our investors" by using "mathematical probability calculations and statistical analysis to determine on a daily basis which bets are profitable," according to a report in the Las Vegas Review-Journal.
Strict regulations, however, quickly created problems for Stuart's fund and the handful of similar funds set up to take advantage of the law. The cumbersome regulation required Nevada sports books to thoroughly vet the funds, creating a burdensome paper trail that quickly led most major sports books to refuse to engage with the funds.
One notable exception was sports book operator CG Technology. As basically the only Nevada sports book willing to take the fund's action, CG technology's mounting legal troubles gave Stuart cause for concern. In 2016, the firm was fined $22.5 million after investigations in Nevada and New York that involved the IRS and U.S. Postal Service led to allegations of money laundering and illegal gambling. The heavy fines led to speculation about the firm's solvency.
That same year Stuart closed up Bettor Investments, took down the website and put the domain name up for sale. In an e-mail to the Las Vegas Review-Journal, he explained the onerous regulations combined with CG Technology's legal troubles forced him to close shop. But instead of returning investor's money, he asked his clients to agree to a loan agreement in which he would agree to pay them back in time at 12-14% interest.
When the notes came due recently, Stewart was nowhere to be found. Stewart has gone "radio silent" since December said one investor in a complaint to the secretary of state. While the Nevada secretary of state's office has refused to comment citing confidentiality concerns, the Las Vegas Review-Journal has confirmed seeing the complaints and that at least three other investors are planning to take similar action against Stuart.
Despite a sluggish Q4 Red Rock Resorts beats analysts' expectations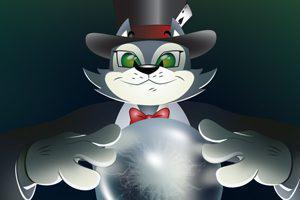 Red Rock Resorts, a chain of casinos in Southern Nevada targeting both locals and tourists, has beaten analysts' expectations in posting earnings of $46 million for Q4. With quarterly revenue coming in at $394 as opposed to $394.6 for the same period a year earlier, the slight decrease in earnings was a result of disruptions caused by construction at two of the chain's properties, the Palms and the Palace Station.
Paying out 35 cents per share, despite the construction, the company was still able to beat analysts' predictions of 27 cents per share earnings.
The Palace Station hotel and casino in Las Vegas is undergoing a massive renovation project estimated to cost $191 million and is on schedule the company told reporters. The Palms is currently undergoing a $620 million face life, that includes an additional 300 slot machines and some 16 new gaming tables as well as a high-end dim sum restaurant and connecting passage way that will finally integrate the 600-room Palms Place hotel and parking garage with the casino floor, a feature red Rock management believes will boost revenue down the line.
"We'll be nearly a football field closer to those rooms than they currently are right now, so we're feeling really good about getting conversion out of that. Anybody who hasn't been through the Palms, I encourage you to walk through it. The property speaks for itself. When people see what this renovated property looks like, what it's going to offer in terms of restaurants, world-renowned chefs, art and new attractions, it's going to be one of the nicest properties in the city of Las Vegas by far," CEO and Chairman Frank Fertitta told the Las Vegas Review-Journal.