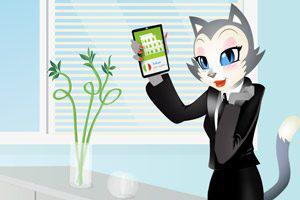 The city of Windsor, Canada has received a C$2.3 million payment from the Ontario Lottery and Gaming Corporation (OLGC) for hosting the Caesars Windsor Casino.
In an age where brick and mortar casinos laud their ability to generate revenue for a city as the reason for their existence, Canada is among the countries who have set themselves up to benefit from peoples love of a good wager. Since May 1994, when the Caesars Windsor first opened its doors in Canada, the city has received over $46.3 million in non-tax gaming revenue. The figure makes the OLGC the largest source of non-tax revenue for the Ontario government, who is said to pull down nearly $2 billion from the gaming industry every year in total revenue.
The Caesars Windsor is publicly owned, and the OLGC leases the operation to Las Vegas based casino giant Caesars Entertainment Corporation. The amount of the annual payment for hosting the casino is calculated according to a formula in the Municipality Contribution Agreement.
The additional revenue for the city of Windsor is used to fund public services such as health care and education, said Ontario Finance Minister Charles Sousa in a press release.
With cities across the US and Canada struggling to maintain even basic services and desperate to fill budget shortfalls or raise employment levels, Caesars Windsor has brought the city of 218,000 much needed relief on multiple fronts, as across the river in the US, Detroit is still struggling to recover from a 2013 bankruptcy filing. As well as the quarterly revenue surge (Q1 2017 saw the city receive C$3.5 million for hosting Caesars Windsor), Caesars Windsor employs 2,500 people and was recently voted Employer of the Year by the Tourism Industry Association of Ontario.
Sports betting revenue in budget provokes criticism in Rhode Island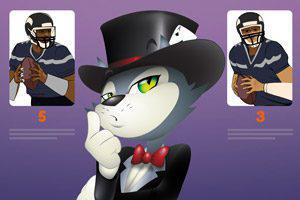 The latest budget proposal from the Governor of Rhode Island, Gina Raimondo, came under fire from both sides of the isle for including revenue from legalized sports books. After unveiling her $9.4 billion budget for the 2019 fiscal year, the Governor was criticized by both fellow Democrats and Republicans for including $23.5 million from legalized sports betting that would take place at the Twin River Casino, were the U.S. Supreme Court to overturn a federal ban on the practice in a lawsuit put forth by Governor Chris Christi of New Jersey.
Analysts widely believe that the Supreme Court is leaning towards legalizing the practice in a decision expected in the New Jersey case later this year. Irrespective, lawmakers leveled criticism at the Governor for including projected funds in the budget based on a case that is still far from a legal certainty.
"I'm not comfortable that money is booked in the budget requiring law changes without an alternative," said Rhode Island House Speaker Nicholas Mattiello, a Democrat. "I think they should have included an alternative, if in fact those law changes do not occur."
Further controversy was stirred up by the Governors proposal to expand the state's medical marijuana program to take pressure off an expected $135 million in increased expenditures.
"There's desperation that I see in these numbers," said House Minority Leader Patricia Morgan, a Republican. "Somehow all of the sports betting and the marijuana are supposed to come together and balance our budget, on a hope and a prayer. We need to be more responsible at budgeting."
At the same time, some 18 states are reported to be considering sports betting legislation in expectation of the upcoming Supreme Court decision, and Indiana and Kentucky have already introduced legalized sports betting bills.
Not so Lucky Dragon Casino faces foreclosure
The troubles continue to mount for the Lucky Dragon Casino in Las Vegas after the casino asserted it was only "temporarily closing" its casino and restaurants in early January due to substantially lower than expected visitor numbers. Now, reports state the entire property faces foreclosure.
After shuttering many of its operations in an attempt to save operating costs and firing over 100 employees, including the casino's general manager, the Las Vegas Review-Journal is now reporting the casino is facing foreclosure over a delinquent $90 million loan taken out by casino developer Andrew Fonfa and his ASF Reality & Investments company. The Lucky Dragon is now set to be either repossessed or sold off at auction on February 6.
The auction notice states that some $48.9 million remains outstanding on the loan, issued by Snow Covered Capital, a firm connected to San Francisco real estate investor Emrique Landa and his firm Associate Capital.
The boutique hotel and casino, which opened its doors in December 2016, was designed specifically to attract Asian tourists with a 27,500 square-foot casino, 2.5-acre resort and nine-story hotel intended to employ some 800 people. The crowds, however, never materialized, blamed in part not so much on the properties elaborate Asian themed offerings as on a poorly designed gaming and comp policy.
Adding to the troubles, the Review-Journal also reported that the Lucky Dragon's general contractor, Penta Building Group, has filed papers as part of the litigation stating that while they have received roughly $76.4 million for work done so far, some $7.4 million remains outstanding for work already completed.
Jeju Shinhwa World set to open new casino
Landing International Development Limited, the real estate firm behind a casino at the 617.7-acre Jeju Shinhwa World mega resort in South Korea, has announced they are prepared to open the casino at the end of next month.
Located on Jeju Island in South Korea, the Jeju Shinhwa World project on the South China Sea is wholly owned by Landing International and currently offers 344 units, a fitness center, restaurants and other family-oriented amenities.
Set to be completed in 2020, the $1.8 billion facility will also include the casino (to open next month), convention center, amusement park, 2,000 6-star spa hotel rooms and 1,500 serviced apartments and resort condominiums. The Jeju Shinhwa World casino will join several other casinos on the island including Jeju Oriental Hotel Casino, Jeju KAL Hotel Casino, Paradise Casino Jeju Grand, and The Shilla Jeju Hotel & Casino.
The casino itself will feature 240 slots and 160 casino gaming tables. Landing had hoped to open earlier this month but decided to delay the casino grand opening until the end of February while it waits for official permission to relocate some 16 slots and 28 gaming tables it currently operates at the nearby Hayatt Regency Jeju.