As New Jersey debates whether to legalize marijuana in the Garden State, the mayor of Atlantic City Frank Gilliam is preparing for the possibility of legalized marijuana use in the East Coast's premiere gambling hub. Together with several state lawmakers, Gilliam travelled to Las Vegas last week to learn more about how the city has handled recreational marijuana use and gambling.
Nevada voters moved to legalize recreational cannabis use back in 2016, with the law actually coming into effect with the opening of dispensaries across the city last July.
"The key for me is to get more knowledge on how they rolled out the process and understand the pros and cons," Gilliam told NJ Advance Media. "They have gaming like we do, so I want to figure out how those things coexist and figure out to make it work for Atlantic City."
After New Jersey state governor Phil Murphy ran for office on a platform that included legalizing marijuana, even as state lawmakers continue debate the issue, the governor is hoping that an upcoming US Supreme Court case involving a 1992 federal law known as the Professional and Amateur Sports Protection Act will be ruled an unconstitutional violation of state's rights.
If so, such a ruling would not only open the door to legalized sports betting nationwide, it could also become the basis upon which to overrule the Trump Justice Department's federal level opposition to marijuana, which has already been legalized for medical purposes in 29 states and recreational use in 9 states, hence avoiding any showdown between New Jersey, which is heavily dependent on federal funds, and the Trump led federal government.
Major league sports move to block Iowa sports betting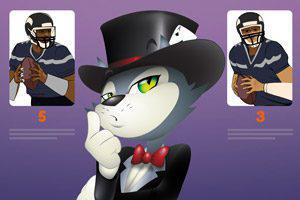 Major League Baseball and the National Basketball Association have officially registered their opposition to a bill before the Iowa house intended to legalize sports betting if the US Supreme Court knocks down the 1992 Professional and Amateur Sports Protection Act, a federal law that outright bans sports in most states with the exception of Nevada, Oregon, Delaware and Montana.
The resistance to House Study Bill 592 on the part of major sports organizations seems to stem not so much from any interest in blocking sports betting, as in making sure that professional sports leagues get a slice of the profits.
Wes Ehrecke, president of the Iowa Gaming Association explained that major sports leagues are keen to see an "integrity fee" on sports bets included in the bill to make sure they get a slice of the pie. Ehrecke added that the fee requested by the professional sports leagues is unreasonable and would make sports bookmaking in the state unprofitable.
"It would kill sports betting in any state," Ehrecke told the Des Moines Register.
Representatives of MLB and the NBA went on to tell the Des Moines Register that the current legislation fails to properly protect the integrity of casino-based sports betting in Iowa.
Dan Spillane, a senior vice president of the NBA argued that sports leagues would have to invest heavily in compliance and enforcement, were sports betting to become legal, drawing on examples of how sports betting is regulated in countries such as Australia and France.
Conversely, Ehrecke told the Des Monies Register that the 1% fee on the total amount of money gambled wouldn't generate enough profits for legal sports betting to be sustainable for Iowa's casinos. That's because for every $1,000 wagered, about 95% would be returned to gamblers, while the remaining 5% would be needed to pay state and federal taxes, overhead expenses and a small share of profits for casinos and community groups.
He added that the Iowa Racing and Gaming Commission, the institution charged with regulating Iowa gambling since its creation in the 1980s, has a solid track record of upholding the integrity of betting at both casinos and racetracks statewide.
Currently, at least a dozen states are poised to pass legalized sports betting legislation in anticipation of the US Supreme Court ruling expected later this year.
Hainan – China's Hawaii – may allow gambling to rival Macau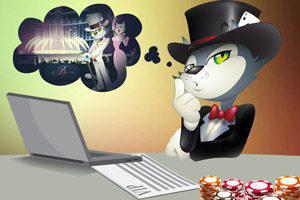 It's possible that Macau's reign as Asia's premier gambling location may be in danger as Chinese officials eye plans to allow casino gambling on Hainan island in southern China. According to a report by Bloomberg, in honor of the 40th anniversary of welcoming foreign investment into the Communist country, Chinese officials are looking into the rapid transformation of the island, dubbed "China's Hawaii" along the lines of the model used in Macau.
The island welcomed over 60 million visitors last year alone, an increase of 13% year-on-year. Compare that to the 42 million people who visited Las Vegas last year and you begin to get a picture of the market potential were mega resort casino gambling development to be pushed by the Chinese government.
The possible opening of the market to casino gambling comes amid reports of plans to build a new international airport on Hainan to draw in even greater numbers of tourists from across Asia and the world.
While international casino operators would clearly be keen to get in on the action where the plans to go forward, operations already on the ground would have a distinct advantage. Where the plans to go forward, real estate developers and resort investors would be the first wave of beneficiaries. Fosun International Ltd. has already built a $1.6 billion luxury resort on the southern coast of the island, set to open under the name Atlantis Sanya in Q2 2018 and would likely be a major player in any expansion of casino gambling.
While China's neighbors such as Vietnam, Cambodia and the Philippines have been constructing casino resorts as fast as they can in an attempt to pull in the overflow of mainland China's gamblers from Macau, many Chinese prefer to gamble closer to home. With Hainan already a much sought-after holiday destination, the opening of the island to casino gambling could easily attract massive numbers of mainland Chinese gamblers eager to relax and gamble where they feel most at home.