Just weeks before the grand opening of the Hard Rock Hotel & Casino Atlantic City, the venue's operators have received vital approval for a casino gambling license. The Hard Rock is set to open in late June of this year as its owners look to bring in fresh faces and revenue to what has been an otherwise stagnant time in terms of economic growth for the area in recent years. Hard Rock International purchased the property in March of 2017, which was formerly the location of the Trump Taj Mahal. Mounting financial struggles led to its acquisition by the Hard Rock name and ultimate rebranding. New Jersey's Casino Control Commission was in charge of granting the approval, and operations are now well under way for launch of the casino.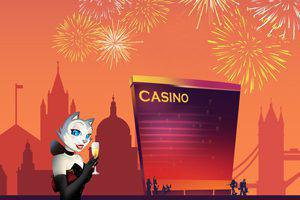 Hard Rock International CEO Jim Allen stated that he plans to bring in new customers and put on a big show for the grand opening. The two stars headlining the event scheduled for 29-30 June will be singer Pitbull and country music star Carrie Underwood. "The brand itself is about entertainment," Allen exclaimed during the Atlantic City hearing. "Within these amenities we certainly offer hotel, dining, and other experiences. There is one universal language and that is music. We are the only brand that works to bring people together through music."
Allen added that the Hard Rock Brand in no way intends to "steal" clientele from the neighboring casino establishments. The idea is to promote all local business by pumping vital new blood into the community. The $500 million redevelopment project created a wealth of employment opportunities, and according to Matt Harkness, Hard Rock Atlantic City property president and GM, declaration of the new establishment received nearly 50,000 job applications of which nearly 3,200 individuals have been hired, with nearly a quarter of these residing in Atlantic City. Allen also added that Hard Rock International has also been seeking approval for the rights to internet gaming, as well as the inclusion of sports betting.
Eastern European casino brand loses legal battle over casino closure in Latvia
The Eastern European casino brand Olympic Entertainment Group, which operates land-based and online gaming services for Estonia, Lithuania and Latvia, and also Slovakia, Italy and Malta, has lost a recent court battle over one of its gambling venues in Latvia. OEG is vowing to appeal a recent court decision to close the doors of one of its Riga-based casinos.
The ruling comes in conjunction with a decision by the Riga City Council to close down all casinos in its historic city center in May 2017, with the exception of gaming venues housed in four and five star hotels. A total 42 gambling establishments have been affected by the city council's decision, and OEG is in charge of seven of those. OEG's CEO Madis Jääger reaffirmed that his company would "appeal the decision to higher level court", after a report was released confirming that the District Administrative Court in Riga had agreed with the council's decision to cease operations of the casino by 2022.
Although OEG operates in many territories throughout the Baltic and Eastern Europe, Latvia is its main breadwinner, accounting for over 50 gaming venues throughout the country. As of last year, Latvia contributed some €69m in profits to the company, almost a third of overall revenue from total gambling operations. Despite the negative council decision, and an uncertain future for the Riga property before an appeal is approved and reviewed, a flagship OEG property, Olympic Voodoo Casino, will not be closing its doors, and might likely benefit from the closure of some of its smaller competitors.
G2E Asia 2018 set to launch next week with record attendance
This year's G2E Asia 2018 Global Gaming Expo is set to break attendance records as it hosts over 15,000 visitors at the Venetian Macao from May 15 to 17. One of the largest game conferences and exhibitions in Asia is in its twelfth year of running, and experts predict that this year's numbers will exceed 2017 by some 30%. The installment for next week consists of four main features: The Future of Gaming; The Future of Integrated Resorts; The Future of Digital Content & Technology, and the IAGA Best Practices Institute. The American Gaming Association (AGA) and Reed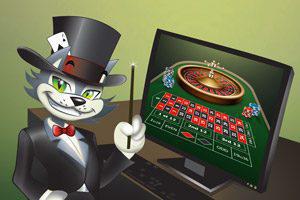 Exhibitions is in charge of the three-day event, which will highlight key speakers such as Melco Resorts & Entertainment CEO Lawrence Ho, son of Macau casino magnate Stanley Ho.
Despite a focus mostly on the Asian gaming industry, U.S. affiliates are looking to lend their opinions and experiences within the U.S. market and the potential for growth for gaming throughout Asia. One key topic of discussion will be in reference to upcoming landmark legislation for integrated casino resorts in Japan. In a recent press release, president and CEO of the AGA, Geoff Freeman, stated, "It's time to comprehensively review existing responsible gaming policies and regulations"; adding, "We must drive a new discussion around proven, effective programs and ensure that governments are appropriately allocating resources."
Among the think tanks convening at the event are the International Gaming Institute from the University of Nevada, which has provided cutting-edge insights into the global gaming community, as well as the Association of Gaming Equipment Manufacturers, among important figures. Additional highlights over the three-period will be the 2018 G2E Asia Awards, recognizing the most innovative and successful gambling in the region, a showcase by Digital Content and Technology, innovators in online gaming sectors and IR resorts forerunner Integrated Resort Technology & Business Solutions.
CoolCat Winners
Ted plays CoolCat Casino almost every day, he loves our games and he loves the wins that come with them. Ted also likes playing a variety of games from Enchanted Garden to Sweet 16 and this day was no exception.
He generally starts off betting low and steadily raising his bets according to his wins. Ted started by using code THATSMINE to try out or newest slot game Gemtopia with 30 Free Spins and a 250% No Max Bonus on his deposit.
After winning $900 in Gemtopia, Ted moved on to his personal favorite Purrfect Pets and went on to hit the many features in the game, pushing his balance up by a further $10,000. Finally, he went on to play Sweet 16 where, through the morphing feature, which raises the multiplier up to 12x for every win that is made in a row, he made a cool $45,000. Not bad for his daily dabble on CoolCat.