Montreal's legendary Just for Laughs Festival might be in full swing, but casino players aren't laughing. Not one bit. At least not for 24 hours starting this Monday. It turns out that the employees at Casino Montreal are planning to strike for 24 hours on Monday, July 21st.
It's not just Montreal. The employees at Casino Lac-Leamy, which is right outside Ottawa (the nation's capital) are planning to strike. Together, they make up 1,100 employees who have been working without a contract for the last 15 months.
The striking workers include croupiers and other service workers. Their goal? To pressure Lotto-Quebec, the government body which runs the casinos, to get back to the bargaining table.
But here's the deal. Loto-Quebec doesn't seem to care. "The clients won't be able to tell the difference," said Jean-Pierre Roy, a spokesperson Loto-Québec. "We have managers who used to work at the tables and they'll step in."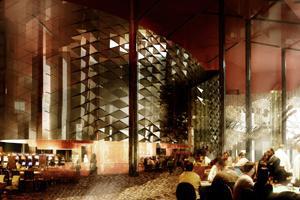 That arrogance pretty much means that the 24-hour strike won't be effective. And neither will a 7-day strike. Or, perhaps, a strike with an indefinite end date. If Loto-Quebec officials truly believe that the managers can do their employees' jobs, then there's no reason to negotiate anything.
Right now, according to the union, the employees aren't even asking for a salary increase. They simply want to sit down and meet with management to get things moving. But management will have none of it.
Loto-Quebec doesn't seem to want to increase anyone's salary, nor do they want to improve job security. They've cited the closing of three casinos in Atlantic Canada as proof that the casino business isn't what it used to be. And a look south of the border to Atlantic City proves that they're probably right (maybe there's something wrong with the word Atlantic).
Casino Montreal is facing increased competition from offshore gambling sites, plus its own regulated online gaming site, Espace Jeux. What's more the Native Canadian reservation near Montreal has a first-rate poker room, which is attracting players in record numbers.
But don't worry. Quebec's casino industry isn't in for a rude awakening just yet. Atlantic City is facing the prospect of losing thousands of jobs, but they're also dealing with a bunch of casinos shuttering their doors. There's too much competition in Atlantic City, which clearly doesn't exist on the same level in Quebec. Still, if you're an employee, there's definitely cause for concern.
Bottom line? People in the casino business, both on the front line and in management, aren't laughing. But hey. At least we've got the Just for Laughs Festival to keep everyone giggling this summer.
In the meantime, how about some time off playing at CoolCat Casino? We're pretty sure our employees aren't plotting a strike or anything of that sort.