A recent report out of New Jersey is proving that Internet gambling is becoming quite popular. Revenues in the Garden State were up in January over the December numbers by as much as 16%. And here's an even bigger number. Of the 65% of New Jersey online gambling players who were playing at non-regulated sites, 35% of them had switched to regulated New Jersey casinos.
This is an interesting number because at CoolCat Casino, we're actually seeing our community go up in New Jersey player count, not down. The reason? We believe those figures have to do more with online poker, not online casinos.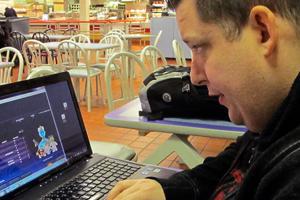 In 2011, the Department of Justice shut down PokerStars, Full Tilt Poker, Absolute Poker, and UltimateBet in the United States for violating laws related to financial transactions. In a nutshell, they were controlling a US bank and laundering money. It should be noted that other poker sites were not targeted, and neither were many casinos—a testament to the fact that most sites operate within the law.
Up until November 2013, online poker players in New Jersey had to resort to mediocre Internet poker sites with not-so-great software. But that changed for players in the Garden State when the government regulated online poker.
Online casino players, however, didn't have this problem. Stars, Tilt, and AP/UB offered the best software and service in the biz. When they left, players were left with mediocre choices. But online casinos offer excellent software.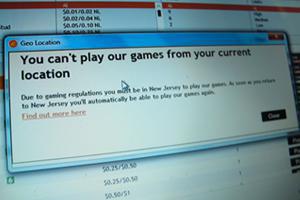 CoolCat Casino, for example, is powered by Realtime Gaming, which also powers some of our other international competitors, many of which are licensed all over the world. Sure, it might seem odd to talk about the competition in a blog post, but we just want to point out how our casino and others are powered by excellent software that's respected.
For those reasons, casino players in New Jersey weren't necessarily lured away from already-great casinos when the regulated market opened up. And they continue to enjoy loyalty programs and incentives that New Jersey properties just can't compete with.
Wherever you're located in the US and around the world, we invite you to experience the type of legendary gaming that millions of players have already enjoyed. CoolCat Casino offers all your favorite casino games. All it takes is a free account to enjoy them. And here's the best part. You can play many of them for free without having to spend one dime.