New online gambling licenses in Greece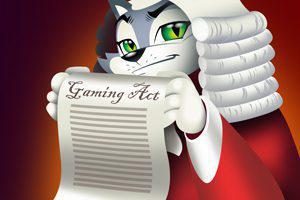 Last week Greece's Ministry of Finance unveiled its long-awaited plans for online gambling licenses as the country attempts to revamp the market and ensure better regulation.
The countries 24 existing online gambling operators had been running under transitional permits since Greece made the offer to apply for licenses back in 2011. The operators, however, may end up with a bit of sticker shock when they see the prices the cash strapped country is asking them to pay to play.
For sportsbook operators who only wish to offer sports betting, licenses will be going for €4 million. Throwing in the legal right to offer online casino games will cost you an additional €1 million. The licenses will be valid only for five years and renewal, which must be applied for at least a year in advance, will cost the same as the original licenses.
A deposit of €500,000 will be necessary to apply and must include proof of holding a license in another EU country as well as three years' worth of financial statements.
Operators who have appeared on Greece's online gambling blacklist in the last 12 months will not be eligible to apply for a license, this includes a number of brands related to the London Stock Exchange listed GVC Holdings. The company is also embroiled in a dispute with the tax authorities in Greece over an alleged €187 million back tax debt. The company has said it has set aside money to pay the debt even as it litigates the issue, in hopes of its other brands being able to qualify for a Greek online casino license.
Under the new licensing regime, winnings under €100 will not be taxed, with winnings above €100 and less than €500 seeing a 15% tax rate and winnings over €500 will be hit by a 20% tax rate.
Operators themselves will continue to carry a heavy tax burden, with the new licensing regime keeping the existing 35% tax rate on gross gambling revenues.
The country's Gaming Supervision and Control Commission announced that the 24 operators holding temporary licenses to operate sportsbooks generated revenue of €5.3 billion in 2017, up €300 million from the previous year.
Wynn warns of fraudulent use of its trademark
While issuing its interim report for 2018, Wynn Macau Limited issued a warning about a sudden increase of "fraudulent online gambling and investment websites" operating illegally under the guise of the Wynn brand.
"There has been an increase in the international operation of fraudulent online gambling and investment websites attempting to scam and defraud members of the public. These fraudulent
websites can appear highly professional and will often feature false statements on their websites in an attempt to pass off as a legitimate business or purport to be in association with, or be accredited by, a legitimate business or governmental authority.
"Such websites may also wrongfully display logos and trademarks owned by legitimate businesses or governmental authorities, or use deceptively similar logos and imagery, to appear legitimate. We do not offer online gambling or investment accounts. Websites offering these or similar activities and opportunities that use our names, such as "Wynn Resorts (Macau) S.A.", "Wynn"-related trademarks, including our marks for "Wynn Macau" and "Wynn Palace", or similar names or images in likeness to ours, are doing so without our authorization and possibly unlawfully and with criminal intent. The Group is not responsible for the contents of such websites," the company wrote in the interim report.
As a sign of the scale of the problem, last month Chinese officials raided an illegal online gambling operation in Jiangsu province arresting some 56 suspects for running a gambling ring that was pulling in some $1.1 billion.
In a separate incident the same month, Chinese police also arrested 63 people that were operating online gambling sites illegally using the trademarks Sand's China Venetian and SJM Holdings New Lisboa Casino.
The Hong Kong traded Wynn also noted in the report that it had pulled down $2.4 billion in revenue for the first half of 2018, up an astonishing 20.9% from last year.