When you think casinos, what immediately pops into your mind? Las Vegas? That's fair. It is, after all, the state with the highest casino revenue in the United States.
Do you know what's first? If you said New Jersey, home of Atlantic City, you'd be a lot like most Americans who think of Atlantic City as an east coast Sin City. And like a lot of Americans, you'd be completely wrong.
Pennsylvania actually reigns supreme, or plays prince to Nevada's king status. Since 2011, the state has been the second-largest casino market in the country, right after Nevada. That trend will continue to climb, especially now that Atlantic City is on its way to having four fewer casinos than it did earlier this year thanks to the closing of some big names including Revel.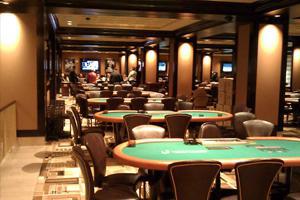 But Pennsylvania isn't the only state that's profiting. On August 26th, Baltimore opened the doors to its brand new Horseshoe Casino. To celebrate, they went all out, hiring showgirls adorned in gold glitters, beaded loincloths (for real), feather headdresses (we're not kidding), and fuchsia false eyelashes, with each one perched on top of pedestals in the casino courtyard.
Sounds like Las Vegas, except this is Baltimore. Home of the Baltimore Orioles. Home of the Baltimore Ravens. Home of…um…not sure what else.
And that's exactly the point. Baltimore and other rustbelt cities like Pittsburgh, Philadelphia, Cincinnati, and Columbus are becoming the new Vegas, Atlantic City, and Biloxi, turning to high-end casinos to revive their economies and bring revenue into the system.
It's not just those who love to gamble that will benefit from casino gambling. These urban casinos are providing thousands of jobs to locals, which helps the economy on a whole different level.
As these urban casinos are a success, you can expect to see more and more cities look to casinos as an option to increase their status. But not all cities are necessarily open to it. Toronto, which is North America's 4th largest city after Mexico City, New York, and Los Angeles, said no to a casino when the government wanted to put one there. The city felt that a casino would actually hurt their image, not help it. What's more, they are already a prosperous city, so the prospect of a casino in the downtown core, which is a thriving place nearly 24/7, was always met with hesitation.
But smaller cities near Toronto look at casinos differently. They welcome the "not in my backyard" attitude in Toronto if it means that they could end up becoming Vegas North. Or should I say Baltimore North?