It's so cool when I get asked to write about the unknown future technology to come. It's even better when it is related to games.
So, let's talk about it. Will Google Glass change how we normally play video games? I mean, it hasn't even hit the market yet, but already scientists are developing systems that will make them look like old-fashioned spectacles, and that's just for starters. Get ready to land on Mars from the comfort of your living room. And Google Glass is not even the top "crazy invention" coming up, because scientists at Samsung and several US universities are already working on computerized contact lenses that will surpass the magnified reality promised by Google Glass which is scheduled for sale in 2014.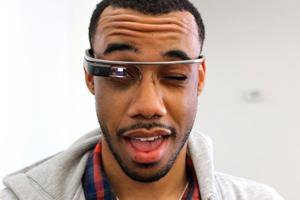 In order to answer whether video games will also change, let's first talk about what Google Glass actually is. According to Webopedia, "Google Glasses will look like a pair of normal eyeglasses, but the lens of the glasses will be an interactive, smartphone-like display, with natural language voice command support as well as Bluetooth and Wi-Fi connectivity. Google Glass will be powered by the Android mobile operating system and is expected to offer compatibility with both Android-powered mobile devices and Apple iOS-powered devices."
So, will gaming change? I think it will! Video games, once confined to computers and dedicated consoles, have broken into the wild in recent years. As the size of smartphones has shrunk and their power increased, so developers have taken video games to new contexts or the next level. We can now play in buses, the subway, in our beds or in airplanes. Think about it! Before, people could only play video games at home or in a specific room with a TV.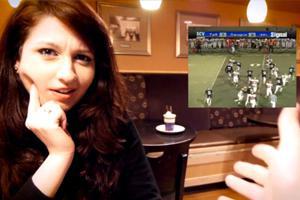 Now imagine all of the gaming we do in our phones or tablets. Think about it. The people you see in the streets or public transportation. Now imagine them all wearing glasses where they will be able to do the same. Hands free! What images come to your mind when we think about it? do you see yourself playing video poker online while commuting?
It's been six or seven years since the first iPhone, although it seems like ages ago. The arrival of Google Glass could resemble the same kind of mega life style change that iPhones brought. This could be one of those moments that a new gadget will change our lives again. For good! This also means that our gaming will therefore change. The next years could well be a wearable wave and it could happen as fast as or even faster than the smartphone.
And you never know, but Google Glass could actually also replace the smartphone and every single gaming device we possess.