Sports and gambling go hand in hand, and many love to up the ante by betting on the outcomes of sporting events. Avid sports fans and gamblers alike cannot get enough of the thrill of not only watching big games, but also wagering on the results to win serious cash. Professional sports franchises and college tournaments are a multi-hundred billion-dollar industry (let that sink in for a moment), and with that kind of money, it should come as no surprise that gambling is a big part of it.
Sports and sports betting have a long and lively history, but unfortunately, it is not without its share of scandals. Scandals that involve lying, cheating, utilizing unethical and even illegal means to alter the outcome of a match and to tip the results in someone's favor. This type of unsportsmanlike behavior is due to various reasons including debt, gambling addiction, corruption or even ties to organized crime. These motivators are not just limited to players either; corruption in sports comes from coaches, referees and even league or organization officials; all for one simple reason, money.
Although sports betting is technically illegal in the U.S. outside of Las Vegas, millions of Americans still throw down their dollars on their favorite teams to win in the largest sporting events each year; from the Super Bowl to the World Series, college sports and horse racing. Worldwide, billions are pumped into sports betting, but sometimes, the scandals outshine the victories. Join CoolCat Casino as we share with you the greatest sports betting scandals and controversies in history.
NBA referee makes a "bad call"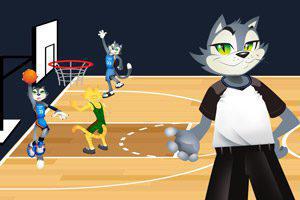 Back in 2007, Tim Donaghy made headlines in the world of professional basketball, after resigning from his position as an National Basketball Association official. The resignation took place after news leaked that he was under investigation by the FBI for having bet on games that he officiated. Donaghy was accused of directly affecting the point spread for multiple games during two seasons in the NBA. As more evidence came to light it turned out that the rumors were true. In 2008, Donaghy received a 15-month sentence in federal prison after pleading guilty to the charges against him.
Damning evidence revealed that Donaghy had placed bets estimated in the tens of thousands of dollars in conjunction with mob associates that had devised a gambling scheme for him to influence point spreads, and the FBI had accidentally stumbled on Donaghy in the midst of a much larger organized crime takedown. Apparently, Donaghy had received anywhere from $2,000-$5,000 for picks made, and even received as much as $30,000 to pass insider information to bookies. Despite having served his time, the scandal did not end there. In a recent interview, Donaghy claimed that "100% of NBA referees gamble" and participate in sports betting, further bringing the reputation of the league under suspicion.
The infamy of Pete Rose
Through the 1960s-70s, Pete "Charlie Hustle" Rose was a talented Major League Baseball switch-hitter who managed to win three World Series titles and a Rookie of the Year Award. However, few fans could have guessed that his nickname would become synonymous with more than just his hustle in the outfield. By the 1980s, Rose became manager of his former team the Cincinnati Reds. However, in 1987, during his tenure, he came under fire for supposedly having bet big money on his own team's games.
The allegations became known as the Dowd Report. It claimed that Rose was a notorious gambler who bet a minimum $10,000 on MLB games each day. The report was so damning that the league placed a lifetime ban on Rose, who left his position as manager after agreeing to placement on the league's ineligible list. Despite denying the claims, Rose could not prove his innocence. The sports scandal didn't end there. In 1990, Rose was charged with tax evasion after not showing income he had received from selling sports memorabilia as well as horse race winnings. He was sentenced to five months in a medium security prison. In 2004, Rose finally came clean, admitting the accusations were true, and claimed that he had severe gambling addiction for which he was seeking professional help.
The "Black Sox"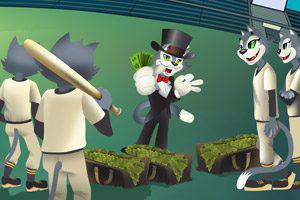 Baseball is America's favorite pastime, loved by fans young and old. Unfortunately, its image has not always been squeaky clean. Before there was Rose, there was Black. Back in 1919, the city of Chicago was in its early years of organized crime. The various factions of the criminal underworld were involved in a plethora of illegal operations including (but not limited to) racketeering, money laundering, gambling, extortion and corruption. Sadly, these activities permeated the world of professional baseball and sports betting, with the most notorious incident having taken place during the 1919 World Series.
The heavily favored team, the Chicago White Sox, played against the underdog Cincinnati Reds for a best of nine games contest. Early into the series however, it became apparent that there was something very wrong with the White Sox' game. Rumors spread that the crowd favorite was deliberately losing each game to the Reds, and their astoundingly poor performance was a strong indication. Eventually the Sox lost, and the Reds won their first ever World Series title. Not long after however, evidence revealed that eight players from the White Sox team were bribed nearly $100,000 dollars by mob affiliates involved in sports betting to lose the World Series intentionally. It was dubbed the "Black Sox Scandal", and eight players from the White Sox admitted their guilt in the conspiracy. The players were Joe Jackson, Eddie Ciccote, Arnold Gandil, Claude Williams, Charles Risberg, Oscar Felsch, Buck Weaver and Fred McMullin. They became known as the "eight men who sold out baseball". Like Rose, the men received a lifetime ban from Major League Baseball, and the incident remains one of baseball's darkest moments.
College basketball takes a hit
The world of college sports is considered as one of integrity, determination, and respect for the game. Most college athletes would never dare lose a match for a little bit of money. However, during the 1950-51 college basketball season this was not the case. During the regular season, City College New York was the shining star of men's college basketball as it made its way to be crowned NIT and NCAA Tournament Champions. Sadly, this success was short lived.
In February 1951, seven men were arrested on racketeering charges after a sting operation revealed their involvement in fixing basketball games. Three of these men, were star athletes for the CCNY championship team. Further investigation revealed that the scandal was much broader than originally predicted; and involved three other colleges in the state of New York as well as the universities of Kentucky, Toledo and Peoria. The aftermath saw 33 players involved who were bribed by members of organized crime to fix tournament games. The news shocked the college sports world, and some of the teams involved faced suspension charges, and colleges like University of Kentucky faced stiffer penalties, even dropping their athletic program for nearly a decade. The repercussions were so drastic that the NCAA did not schedule tournament games in the New York area for over thirty years.
From glam to scam in European football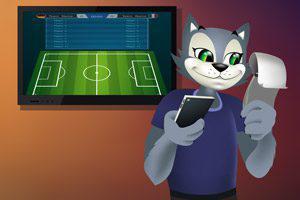 Today, the sports betting industry has grown to nearly $500 billion in annual revenue worldwide, with about 90% of all European sports betting placed on European football matches. Unprecedented scandal broke out in 2009, when one of the largest investigations into corruption in European football, led by a Union of European Football Association (UEFA) supervising committee, took place. Evidence revealed that organized crime syndicates had influenced the outcomes of first and second division football matches by bribing players, referees, coaches and officials in order to make millions of euros in the sports betting market. Various members of crime syndicates were found guilty, arrested, and formally charged.
Some €1 million in cash and property tied to illegal betting was seized, and 200 people, including 32 players, were implicated in the case (including German referee Robert Hoyzer, who was later convicted of fraud after admitting to manipulating calls during games). Shockingly, some 200 matches across nine European countries, 12 qualifying matches for the EUFA Europa League, as well as three Champions League matches were revealed to have been fixed. Authorities also claimed that the leaked evidence was just "the tip of the iceberg", and suspicions of even broader corruption were speculated during the investigation. It was the biggest match-fixing scandal to hit European football in history, and eventually led to stricter game regulations as well as match screenings.
Operation Slapshot
As you can see, the history of professional sports is not without its blemishes. Yet many hockey fans would argue that the NHL has so far managed to avoid major scandal (in comparison to other leagues). However, this fact changed in the mid-2000s due to an undercover police sting known as "Operation Slapshot". The operation looked to uncover a nationwide gambling ring that permeated the ranks of the league, having operated from 2001 until its eventual crackdown in 2006.
The sting revealed the involvement of multiple people who had placed thousands of individual bets totaling nearly $2 million on NHL games. Notable people within the NHL were implicated, including Rick Tocchet, head coach to the Arizona Coyotes, (named the gambling ring's spearhead) as well as current and former NHL players such as Jeremy Roenick. Even Janet Jones, wife of one of the greatest league players of all time, Wayne Gretzky, was on the investigation list. There were rumors that Gretzky himself was involved in the sports betting racket, but he was never formally charged. The couple would later sue in court for defamation to the tune of $50 million. In 2007, Tocchet pleaded guilty to conspiracy and promoting gambling along with former New Jersey state trooper James Harney, who admitted to being Tocchet's partner in the illegal gambling ring. Tocchet faced a two-year probation period, and the integrity of the NHL was forever tarnished.
Crashgate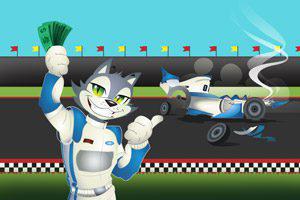 There is no doubt that professional racecar driving is an intense sport. The high speed, adrenaline and potential for life threatening injury or even death makes for a truly nail biting sports spectacle. At the top of the heap in professional sports racing is Formula One, the world highest class of single-seat auto racing, pitting the world's greatest racers against one another at speeds over 200 mph.
The success of a racecar driver is not only dependent upon the driver, but comes from the strength of one's team. Team leadership provides direction for drivers to make critical decisions during a race, and maximize points to ensure the best possible point position in a tournament. It is no secret that team decisions have created controversy in the past between drivers over race finishes. However, no incident created more uproar than the one that took place during the Formula One Singapore Grand Prix of 2008. During the race, Renault team driver Nelson Piquet Jr. crashed his car on turn 17 of the track. His teammate Fernando Alonso subsequently won the contest despite starting 15th on the grid. Despite speculation over what caused the crash, Piquet claimed that it was the consequence of driver error.
However, after Piquet was let go by Renault following the 2009 season, he boldly revealed that he was ordered to deliberately crash his car by his team leaders in order for teammate Alonso to gain an advantage in tournament points. This announcement caused a media sensation and was dubbed "Crashgate".
The incident resulted in an investigation of Renault F1 for race fixing by the Formula One authoritative body, FIA. The Renault F1 team was charged with conspiracy in September 2009, which resulted in its managing director, Flavio Briatore, and executive director of engineering, Pat Symonds, to leave the team, heavy fines and the condemnation of the public. The reason the crash is considered so egregious is because it could have caused severe injury and even death to the other racers, marshals and spectators in attendance. Fortunately, no one was hurt, but the Renault F1 team faced public embarrassment.

Dishonorable mentions:
Rosie Ruiz
In 1980, an unknown runner by the name of Rosie Ruiz won the Boston marathon in record-setting time (well ahead of other competitors). However, soon after the race was over, it became apparent that Ruiz had cheated to win by entering through a crowd of spectators during the very end of the race. Ultimately, Ruiz received a disqualification despite disputing eyewitness testimony.
Tonya Harding
In perhaps one of the most unsportsmanlike moments in sports, Tonya Harding made headlines in the mid-1990s after she hired a man to club her biggest competitor Nancy Kerrigan in the leg at the U.S. Figure Skating Championships. Harding's motives for the clubbing were to prevent Kerrigan from beating her at the coming Winter Olympics. However, in a twist of fate, Harding went on to place eighth, and despite the injury, Kerrigan took home the silver medal.
2000 Paralympic Spanish Basketball Team
Sadly, even Paralympic Games are not immune to disgrace. In 2000, the Paralympic Spanish basketball team won the gold medal. However, it was later revealed that many of the players for the Spanish team had not been checked for having mental disabilities, and in fact, 10 out of the 12 players were not disabled. The Spanish team was stripped of the medal and faced national shame.
Salt Lake City buys to host the 2002 Olympics
In 1998, members of the International Olympic Committee had a sudden change of heart in the bid for the 2002 Winter Olympics. Salt Lake City won by a landslide despite originally having lost the bid. However, evidence revealed that spokespeople for Salt Lake had bribed high-ranking IOC members to turn the vote. Sadly, this would not be the last time the Olympics would see scandal.
Deflategate (and Spygate)
The New England Patriots and its coach Bill Belichick are no strangers to controversy. "Deflategate", as it came to be known, was a controversy that accused Patriots' coach as well as star quarterback Tom Brady of deflating their footballs during a matchup against rival Indianapolis Colts in a 2015 AFC Championship Game to gain an advantage. The incident caused uproar among football fans, and Brady faced a four-game suspension despite denying the accusations. This came just a few years after Patriots' coordinators were caught filming an opposing team's signals during practice. This is not only frowned upon in the NFL, but also illegal. Belichick received a $500,000 fine as a result.
Russian doping
On the heels of allegations that Russian officials covered up positive test results for performance enhancing drugs for athletes who competed in the 2012 London Olympics, Russia's track and field team was banned from competition in the games. The Russian government faced further allegations of widespread doping in the 2014 Sochi Winter Olympics, which led athletes in rowing, weightlifting and cycling facing another ban from the 2016 Rio Olympics. The controversy caused a media sensation, and sparked investigations into similar cover-ups throughout Olympic-level doping programs.
Glossary:
Match fixing
Match fixing is an illegal form of match manipulation where the outcome of a game is altered in order to achieve a pre-determined result. Gamblers will often bribe players to underperform intentionally in order to influence wagers or betting handicaps.
Spot fixing
Spot fixing is an illegal form of game alteration in sports that creates a particular result for a proposition bet. This includes, but is not limited to, something as minor as timing or wide delivery to something major, such as referee calls. It is used to defraud bookmakers.
Point shaving
Point shaving is a type of illegal match fixing where perpetrators attempt to prevent a team from covering a particular point spread or difference in points between two opposing teams. The scheme usually involves a gambler and one or more players on the complicit team.
Proposition betting
A proposition bet, is a term used in betting that refers to a side bet made for an occurrence or non-occurrence during a sporting event (regardless of a game's outcome – win or loss).
CoolCat Winners
Before starting her day yesterday, Amy decided to play a little Cash Bandits 2. Turns out, it was the best decision she could've made.
She started playing at 7:56AM less than a minute later she won $16,000 on a single spin.
Encouraged, she decided to continue playing Cash Bandits 2. Her big moment came when she triggered the Feature at 8:07. Her correct guesses in the Vault Feature got her 75 Free Games.
Without making additional bets, she won $88,110 in the Feature. Amy then had to head to work, but she was a lot happier than when she woke up.
That's a morning well spent.