Las Vegas and the world's preferred gambling destinations have long been famous for their casinos and perhaps equally famous for their share of attempted casino heists. Films like "Ocean's Eleven" and "21" like to glamorize the idea of taking the house, but in reality, it is something quite different.
Unlike the movies, real world casino heists don't just see cops and robbers, but involve big risks and grave consequences. Over the years, those that have been brave enough to pull off such scores have made the news headlines. From outsmarting pit bosses and performing successful getaways to ingenious Roulette schemes with fancy gadgets, many have devised various methods to get their hands on those coveted gambling dollars in other ways besides playing card games.
Although the stacks of casino chips at the Blackjack or Craps tables, high stakes pots in elite Poker rooms or millions stored in the casino vaults might seem tempting to grab, getting the loot is not as easy as you might think. It takes a combination of bravery, smarts and in some cases flat out stupidity, because with today's casino surveillance you'll be extremely lucky if you don't get caught with your hand in the casino's "cookie jar".
We are here to say that crime does not (always) pay, nevertheless it can make for a cool crime story. CoolCat Casino is looking at the greatest heists in casino history!
The tale of the vanishing chips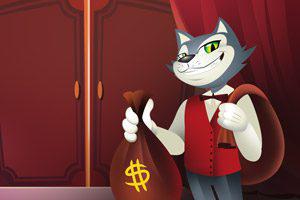 In the early morning hours on 22 September 1992 in Las Vegas, an employee of the Stardust Hotel and Casino calmly walked out of the gambling establishment with over $500,000 in cash and chips.
The man responsible, Bill Brennan, had been an employee at the casino for nearly four years before this fateful morning. No one suspected that he would choose to simply walk out of the casino door with half a million dollars of real money.
The reason this story has become legendary among Vegas casinos is that Brennan managed to disappear into thin air. Usually, in the real world, the culprits are caught. It is only in the movies that you see such capers go unspoiled. Brennan, who was a Stardust sportsbook cashier, didn't even threaten anyone with violence or use a weapon, he simply evaded casino surveillance, took the money and walked out the employee exit.
Lt. Joe Greenwood, who investigated the case over 25 years ago, says that Brennan scored $507,361 in cash and chips from the Stardust, and no trace of him has been found to this day.
Former sports book manager at the Stardust, Richard Saber, who knew Brennan, says that the Brennan was a loner who didn't talk much. He lived in a small apartment with his cat. By the time police rushed his home, Brennan and the cat were long gone.
There are suspicions by other employees that Brennan was involved with some shady bettors, and coincidentally one who associated with Brennan, also disappeared a few months before Brennan committed his casino heist. Could he have fled the country and started a new life of riches? "It's possible" Greenwood claims. The two gamblers could both have been in on it, but we might never know for sure.
According to experts, with current computer technology it would be near impossible to pull off such a heist today. Brennan's caper earned him a spot on the FBI's most wanted list, and someone has yet come forth with any information of his whereabouts. Could it have been the perfect crime?
The real Bonnie and Clyde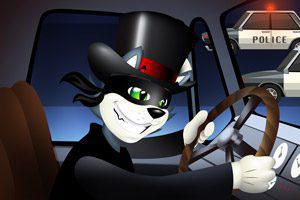 This casino heist doesn't involve casino chips, but cold hard cash and an equally impressive Houdini act.
In the morning hours of 1 October 1993, Heather Tallchief, a driver for Loomis Armor Inc., was about to make national headlines. Parking outside Circus Circus Casino at about 8 a.m. just north of Glitter Gulch, Tallchief and her work partners were making the first of what was supposed to be a round of routine money drops for the casino ATMs along the Las Vegas Strip in preparation for the busy weekend of tourists.
The armored truck Tallchief was driving that morning was chockfull of cash, roughly $3.1 million worth.
Loomis-courier Scott Stewart and his partner unloaded the first of the bags of money from the truck with Tallchief scheduled to pick them up 20 minutes later. After 20 minutes had passed Tallchief didn't show. Instead, she had driven off with the money.
At the time, there was no GPS navigation or way of tracking the missing truck, just a two-way radio that had gone mute – once Las Vegas police and even the FBI got involved, it was apparent what had happened, one of the largest armored vehicle heists in Las Vegas history.
The investigation revealed that Tallchief had not acted alone, her accomplice, 27 years her senior, was a convicted murderer and former inmate, Roberto Solis. All that was left two weeks later was an empty motel room with few clues in Denver and the armored truck in a warehouse in Vegas.
Years went on and the case went cold without a single trace of Tallchief, Solis or the money.
Remarkably, after 12 years on the run, Tallchief turned herself in. After serving 5 years in prison, she claimed that her manipulative boyfriend, Solis, had brainwashed her to do the job. Solis had taken the money and left Tallchief shortly after fleeing to the Netherlands.
Incredibly, he remains at large to this day. Tallchief has since reformed her criminal ways, leading a normal life, but remains one of the few women to have appeared on the F.B.I. Most Wanted List for participating in one of the largest casino related heists in history.
The Biker Bandit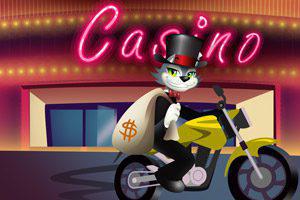 In the early morning hours on a frosty, desert night in December of 2010, Tony Carleo, son of Las Vegas municipal court judge George Assad, armed with a .22 caliber pistol and disguised in a motorcycle helmet boldly walked into the Bellagio Hotel and Casino and robbed its high-limit Craps table of nearly $1.5 million in casino chips.

Carleo's motorcycle, parked right outside the casino some 200 yards away, was the getaway vehicle, and across Carleo's chest was a backpack chock full of $1,000, $5,000 and $25,000 Bellagio chips. After managing to escape the casino unharmed, Carleo hopped on his bike, and gunned it down the Flamingo Road with the loot into the desert night.

The casino heist made headlines, and with his identity still a mystery, Carleo became known as "the Biker Bandit" in the media.

Still at large and with police left with few leads to go on, fumbling for clues, Carleo brazenly walked into the Bellagio in street clothes the following day, approaching the very same table he had robbed merely hours earlier; just to play Craps.

In the days that followed while looming around high roller floors, Carleo slowly began exchanging the stolen chips for cash with the casino's cashiers or simply gambled with them. After days of continuing with this pattern and losing money gambling, Bellagio management decided to comp him (as they do with all of their high players) with a $600-a-night-suite and steak dinners.

It would be months before police caught on to Carleo's efforts while he literally lived at the very casino he had robbed, gambling and exchanging its stolen money.

Carleo's downfall came in the form of more than a million dollars of the Bellagio's $25,000 chips known as "cranberries" that he still had in his possession. He knew that the casino tracked who had won and played with these high denomination chips, and because his were stolen he could not exchange them with the Bellagio's cashiers.


Through an online gambling forum that discussed the Bellagio casino heist, Carleo was able to get in contact with a man looking to by his $25,000 cranberry chips in exchange for $5,000 ones. By now, Carleo had blown through nearly $500,000 of his other stolen chips and cash from the Bellagio, and was broke and desperate. He took the risk, but police had caught on to his antics. Carleo, the "Biker Bandit" had been captured, and was sentenced to 9 years in a Nevada state prison.
The Ritz Club trio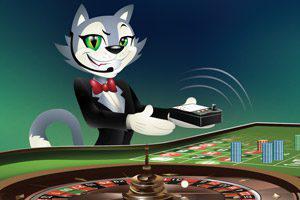 Back in 2004, the famed Ritz Club and Casino in London's posh Mayfair district was hit by an elaborate crime involving two Serbian men, a Hungarian woman, and a cellular phone.
The casino is one of the most prestigious in the area, and in one of its private salons, with all of its Edwardian splendor and atmosphere of a by-gone era, a thoroughly modern scam was taking place.
Allegedly, the three individuals participated in a heist using a laser scanner secretly rigged inside of a mobile phone, which was linked to a computer designed to beat the casino's roulette wheel within the salle privé. This preprogrammed computer could calculate a complicated mathematical formula that would help determine the probability of where a roulette ball would land based on when a croupier released it.
With some large and carefully timed bets, over a period of just a few days the trio managed to rob the casino on multiple occasions.
Scotland Yard described the crime as "extremely complex", and although they were called in by casino management to apprehend the individuals, police were ultimately unable to provide solid evidence of any wrong doing. They were released and actually given back the money, appearing to have disproved Albert Einstein's conclusion – that the only way to win on roulette was to pocket the money when the dealer was not looking – walking away with roughly £1.3 million (nearly $2.4 million).
Not a bad score indeed.
The $32 million heist and the $12,500 cocktail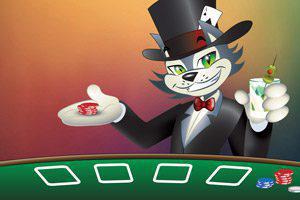 In March 2013, at the Crown in Melbourne, Australia, high rolling gambler and millionaire James Manning of New Zealand and an accomplice were involved in a $32 million casino heist, which used the casino's own security system against itself.
Although no formal charges were brought, the Crown booted the high roller from a deluxe villa, banned him for life, and fired a VIP services manager after management caught on to what had happened.
Manning had been gambling in a private, high stakes card room while an accomplice secretly tapped into a surveillance feed that allowed Manning to know what cards were coming next and how to bet.
Over the course of the night and during a particular "hot streak", in just eight hands of play, Manning managed to win a staggering $32 million (AUD). This immediately raised the suspicions of casino staff after Manning bet against the odds and won.
The Crown remained quiet on the incident and eventually recouped the losses.
Interestingly, weeks before the incident, the casino had been promoting Mr. Manning as a high roller willing to fork over $12,500 to drink the world's most expensive cocktail in order to set a Guinness World Record. The cocktail, called "the Winston", contains 60 ml (roughly two jiggers) of Croizet's 1858 'Cuvee Leonie' cognac, which at the time was the most expensive cognac ever sold at auction, selling for a record setting $157,000 in Shanghai. It was the same cognac stocked on the Titanic, and reported to be the very same cognac that Winston Churchill and Dwight Eisenhower sipped the night before the D-Day landings.
The honor eventually went to a reluctant Giang Nguyen, another casino high roller and regular at the Crown, who partook in the cocktail event. Records show however that he was paid back the money by the casino while the casino used the hype of the 12K cocktail as a cover up in order to avoid a PR nightmare due to the casino heist. We wonder what 12K tastes like?
If you are looking to feel like a true high roller then you've come to the right place! CoolCat Casino has everything you could want from an online casino. We offer over 220+ exciting slots games and casino table favorites, right at your fingertips! You don't have to worry about being swindled of your chips either, because CoolCat Casino uses state-of-the-art encryption to keep all real money deposits secure. This means that you can start gambling to earn those big bucks the right way. Popular games like Poker, Blackjack, Roulette, Craps and much more are all just a click away!
CoolCat Winners
Steve started playing Naughty or Nice at CoolCat at 8:24PM last Wednesday. He was coming off of a previous win, so he bet big from the get go.
Almost immediately, the big bets started paying off. Within the first minute of playing, he won $1,037.50.
Then, he got $812.50, $400, $1,450. All on single spins. A few minutes later, he hit his first Feature and won $1,800 on 12 Free Spins.
He soon triggered his second Feature. Again, 12 Free Games. But this time, he won $64,725.00 across the 12 Spins. Without betting a cent of his own money.
Steve played for some time longer, adding a few more wins before calling it a night. Not bad for a Wednesday night.