I love to bet when I travel overseas. Getting the chance to travel to exotic destinations, relax by a pool or a beach, play against fresh and unlikely competitors, and win money sounds like my idyllic vacation trip. Right now, my eyes are set on Latin America for my next gambling vacation. I cannot wait until I get to visit one or more of the swanky casinos that are at my disposal.
Why Latin America of all places? For starters, the gambling industry in Latin America has grown at a constant pace and it has become one of the most dazzling gaming destinations for all the travelers that like to have a tropical spin on their casino ventures. So I thought I shared my top 3 picks for the best casinos in Latin America.
City Center Rosario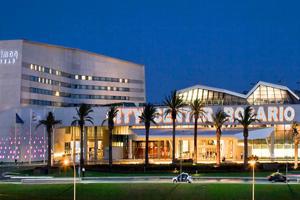 Let's begin with my ultimate dream pick, the winner of the Trip Advisor's 2013 Traveller's Choice Award! This casino is located in Santa Fe, Argentina and it is the largest Hotel Casino Resort in all of Latin America. Inaugurated in 2009, this luxurious complex has a five star hotel, the renowned Pullman Hotel, a variety of restaurants and bars, a shopping mall, a beautiful concert hall, and even a convention center.
Now, onto the biggest attraction! Rosario's casino is a gambler's paradise; it comes packed with almost 3000 slot machines, a huge variety of table games, VIP areas, and a stylish lounge bar, etc. There is also widely visited bingo hall for all the bingo lovers out there since bingo is a great tradition in this southern country. No doubt about it, the City Center Rosario is the epitome of a perfect indulging Argentinian vacation for any player.
Veneto – A Wyndham Grand Hotel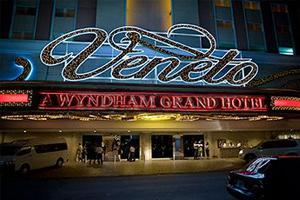 The Veneto is located in Via España, a prestigious financial district in Panama. No need to worry, the beaches are close by! The entire center includes a cutting edge gym and spa paired with a soothing Jacuzzi and sauna, oodles of restaurants and bars, a business centre and, of course its extravagant casino.
The only Vegas inspired hotel and casino in Latin America, Veneto has more than 40 000 square feet of quality gaming infrastructure. To begin with, this Panamanian jewel has the biggest Poker Room in all of Panama –packed with 100 seats-, a large Baccarat Room, craps, table games, and more than 500 slots machines, featuring progressive payouts of even $50k and no upper limit. For the sporting enthusiasts, the Veneto also has a sports book that offers action on regular games, props, rugby, and horse and dog racing. So if crazy betting variety is your cup of tea, this is the place for you!
The Monticello Grand Casino and Entertainment World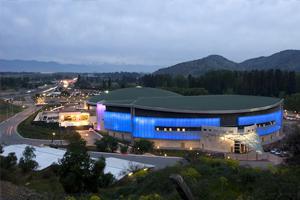 Visiting Chile has always been in my bucket list. As a wine lover, the idea of exploring the Chilean wine country and enjoy its wonderful spirits and gourmet food. Plus, the opportunity to go bicycling in the Atacama Desert and revel in its magnificence is too good to pass up. And so is the Monticello Casino. This is one of the biggest casino destinations in South America and I can really see why the grandeur of this casino has made headlines.
There are more than 1700 slots, 84 tables, VIP halls and more than 300 bingo seats. Also, the administration of the hotel is always coming up with interesting activities, especially in their Bravo bar. After a day of sophistication and exploring the Chilean country side, a night of ritzy gambling and partying sounds like a dream come true!
Next time you are looking cool vacation hot spots or simply wanting to go on an adventure to escape from monotony, do not forget to check out these amazing casino destinations, who knows? Maybe we will see each other around the poker table!