There's just something about Las Vegas that attracts people from nearly every walk of life. Sure, the casinos definitely have a role to play, but the allure of Sin City seems to go beyond the glitzy gambling options available on the famous strip. As evidence of this fact, one needs only to take a look at the booming market for Las Vegas memorabilia, which has continued to thrive since the days of the Rat Pack and even before. These days, vintage pieces highlighting the desert town's illustrious history are becoming harder and harder to find, and, for collectors, that only means one thing: prices are going up!
It's understandable why Las Vegas memorabilia catches the eye of collectors around the world. After all, these pieces are inextricably linked to a specific period of casino industry history that will never be repeated. However, when these items were produced, the market for Sin City collectables was just a fraction of what it has become today. With the growth of the internet and the expanded lore of Vegas echoed through films and TV, it's clear that Las Vegas memorabilia will be collectible for years to come.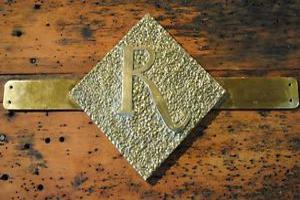 With all that in mind, it's easy to see how casino equipment can quickly transform into sought-after pieces of history following the closure of a famous casino. Let's take a look at a few of the most expensive items currently on the market from the recently shuttered Riviera.
Customized Door Handles
Who wouldn't want a 30-pound brass handle emblazoned with the signature Riviera 'R'? These beauties reportedly went for a noteworthy $350 each in the first days of the closed casinos liquidation sale, but the internet is playing its part in driving up the price. Last month, one of these brass door handles went for an astonishing $900 as nostalgic gamblers fought for a big shiny piece of their memories. Whoever said memories are priceless needs to browse around online a little further, they'd be surprised on much money a "memory" can be worth.
Riviera Do-It-Yourself Room Kit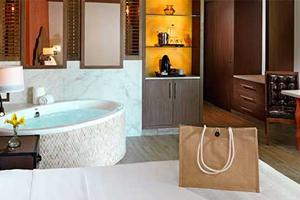 Have you always wanted to transform your home into a makeshift copy of one of the Riviera's hotel suites? If so, these little kits have everything you'll need for a fully authentic customization and most importantly you can actually find the real deal online since the famous hotel and casino closed earlier this year.
Everything from the room number placards to the fire escape plan and branded telephone can be yours for the low price of $25. Just find yourself a bed and a TV, and you'll be ready to live the good life without worrying about the resort fees.
As usual: one man's trash is another man's very-expensive-for-what-it-is come up.
Slot Machine Reels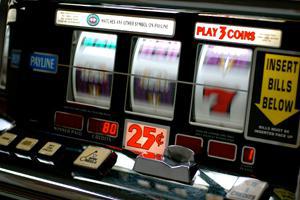 Plenty of collectors find used dice or cards for their collection, but there's no need to go small when you've got the option of purchasing the reels from an actual slot that was featured on the Riviera's gambling floor.
We're not entirely sure that these are legal to own, but that hasn't stopped intrepid investors from throwing them up on online auction sites in recent months.
If none of those items get your motor running, have no fear! Pretty much everything in the Riviera was removed and is up for sale for the right price. Branded moisturizing lotion? Sure thing! The buffet's health department rating placard? You bet! When it comes to Las Vegas memorabilia, you can never be too obscure.