Slot machines are for women. There, we said it. We don't believe it, but we said it. As sexist as that statement sounds, most people would agree that slots are inherently designed for women. That's not to say that men don't enjoy slot machines, but just take a look at some of the titles available on the floor of your favorite land-based casino for proof that this is really a women's club.
Take the Sex & The City slot machine. I challenge you to find one guy who sneaks down to his man cave, locks the door, and secretly watches the HBO classic to find out if Big is really the one for Carrie. Or the Ellen slot machine, themed after and starring legendary comedian Ellen DeGeneres.
It's a women's world, but that's not to say that some casinos are trying hard to appease the male species. And CoolCat Casino is one of them. Today, we've got a list of manly slots that have proven popular among men. Plus, we'll review some classic live casino slots that are designed for guys.
Cash Bandits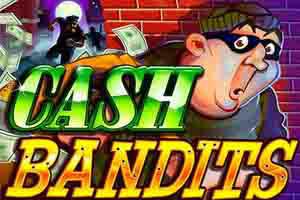 If you're like a lot of men, you probably played Cops and Robbers growing up. Maybe you've become a cop. Maybe you've become a robber (hopefully not). Whatever the case is, you can relive your youth by playing Cash Bandits right here at CoolCat Casino. The game comes with a nice top award of 30,000x your bet per line, so you really could feel like you've robbed a bank and made out like a bandit. There are also two big jackpots, including one that resets at $1,000. The game is available to play on Windows through the downloadable software, on Mac through the Instant Play software, or on mobile.
Naughty or Nice
OK. We're not going to beat around the bush here. Naughty or Nice might sound like it's all about Christmas. It might even feature all your holiday favorites like Santa Claus and his lovely wife. But this online slots game is more xxx-mas than x-mas. That's not to say that you'll need to cover your children's eyes while you play, or ask them to leave the room. It's doesn't go that far. But Naughty or Nice does feature the most scantily clad women of any online slots game at CoolCat Casino.
Naughty or Nice Spring Break
Remember that time (way, way, back) when we said that Naughty or Nice features the most scantily clad women of any online slots game? We weren't exactly telling the truth. Naughty or Nice Spring Break takes things to an even more seductive level. The Naughty or Nice girls are back in this one, this time sporting a lot less. We're talking bikinis instead of attire more suited for the north pole. And even if you're not impressed by the lack of clothing, you'll definitely be all over the big payouts. There's a top payout of 48,000x your bet per line in this fun online slots game themed after Spring Break, plus a Naughty or Nice bonus feature where you can win free games.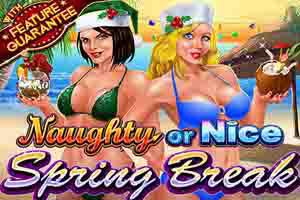 Slots in the real world
As much as we love plugging the online slots at CoolCat Casino, we recognize that you might want to enjoy live casino games too. So rather than forcing you to wade through a sea of online slots targeted to women in Vegas or wherever your gambling travels might take you, we're covering a few live slots that guys will love.
The Walking Dead
You'd be hard-pressed to find a manlier TV show than The Walking Dead. This show is gruesome, all about zombies, gruesome, violent, and did we mention gruesome? In my circle of friends, lots of women love this show, but at the end of the day, it's a show that's about survival, not romance. If you head to Vegas, Atlantic City, or another live casino destination, check out The Walking Dead slot machine. You'll get to slash heads off zombies and collect payouts for surviving the zombie apocalypse.
Playboy
It was just last month that Playboy rebranded their magazine to be free of nudity. No, not free nudity. Free of nudity, meaning when guys now claim to read Playboy for the articles, they're not lying. There is no more nudity in Playboy, but that doesn't stop men all over the world from loving what Playboy stands for. In Sin City, you can still find Playboy themed slots and video poker machines. As the clothes come off, the coins drop down too.
Family Guy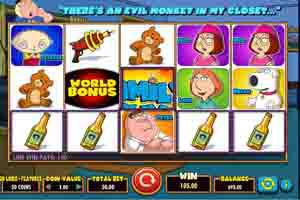 If you can't get enough of Stewie's genius quips, Brian's dry whit, or the "giggity-giggity" antics of Glenn Quagmire, you'll love the Family Guy slot. While not as crude and jaw-dropping as the TV series, the slot definitely gives your Peter Griffin fix with every spin. The game is available to play at several live casinos in Las Vegas and around the world.
Discover a world of manly slots online now
In the mood for these manly slots? Or do you want to discover something else? Jump online and head to the virtual casino floor at CoolCat Casino. There, you'll find over 150 online slots games to choose from. We admit that not all casino games are designed for men. High Fashion, for example, might not be your new favorite. Same goes for Paris Beauty, Mermaid Queen, or Glitz and Glamour. But you might love games like Ninja Star, Or vs Elf, and all the great online slots we mentioned above.
Ready to get started? Just create your free CoolCat Casino account and you'll be good to go. We just need a few minor piece of personal information to set you up with an account (don't worry, all your information is completely private). Once we've created your account, you can access our entire suite of online slot games whenever you're in the mood. And we don't just offer slots. You'll also find table games, video poker, and specialty games. You can even play many of our titles for free, so if you're a frugal kind of guy, CoolCat Casino is still built for you.