If you can't take a trip to the casino, watching a casino film is the next best thing. Casinos provide the perfect cinematic venue for loads of action, drama and suspense. In other words, gambling movies are simply the best! Need more proof? Let's take a closer look at the top five gambling movies ever made, then you'll have everything you need to find out for yourself.
Fear and Loathing in Las Vegas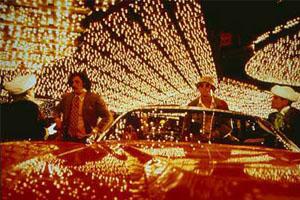 If you've been hankering for an adventure, this film about a road trip to find the American dream could be just the thing. Johnny Depp stars as Journalist Raoul Duke, a heavy drug user on a high speed journey across the Nevada desert.
General mayhem ensues as Duke and his lawyer reach Sin City. Despite the film's disappointing box office results, it has achieved cult status in recent years for its trippy visuals and unusual perspective.
If you're in the mood for something different, this is a good option for your next movie night.
The Cincinnati Kid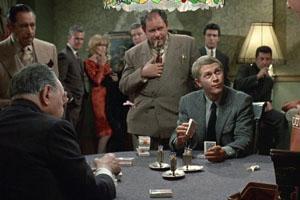 This classic American drama follows Eric "The Kid" Stoner (played by action star Steve McQueen) on his rise through the poker ranks.
The final poker showdown is the definition of a climax, as Stoner challenges Lancey "The Man" Howard to one last hand for all of the marbles.
While the film garnered mixed reviews from critics, its final moments are legendary within the gambling community. If you're a fan of poker and you haven't seen this film, now's the time to correct that.
Rain Man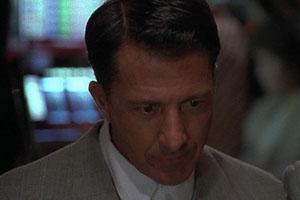 Tom Cruise stars as Los Angeles-based hustler Charlie Babbit in this critically acclaimed gambling flick.
When his father dies, the bulk of his inheritance goes to his unknown brother Raymond, an autistic savant with a penchant for counting things.
Charlie makes the most of this natural talent by applying it to the most popular card game in Las Vegas: blackjack.
The film won four Oscars including Best Picture and Best Actor in a Leading Role.
Casino Royale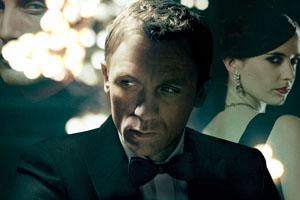 In Bond's first mission as 007, he participates in an extremely high stakes game of poker against one of the world's most notorious weapons dealers.
If you often find yourself watching poker tournaments on television, you won't be able to resist the suspense and drama of the film's poker exhibition.
The 2006 version of the film received mostly positive reviews upon its release for its reinvention of the Bond character into a brand new timeline.
Casino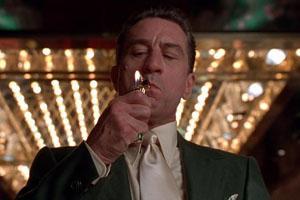 Martin Scorsese's Las Vegas thrill ride has everything you need in a gambling movie.
Follow the rise of Sam "Ace" Rothstein (portrayed by Robert De Niro) as he ascends the ranks within the Italian Mob by overseeing the day-to-day operations of the fictional Tangiers Casino in Sin City.
If you think things are going to go smoothly, you're in for a surprise with this thrilling classic, especially because you just can't go wrong with an Scorsese Movie, now can you?
Gambling films capture the energy and excitement on display at casinos around the world. While experiencing the action for yourself is always preferable, watching a few of these flicks is a good way to satisfy your gambling fix in the meantime.