The high life of VIPs
Sure, we'd all like to get a taste of the VIP casino high life. Who wouldn't? Oligarchs, internet entrepreneurs, new money billionaires, mega-celebrities… whatever the title, membership to "club hyper-rich" requires a big a bankroll and an even bigger lifestyle.
The luxury and extravagance of a VIP casino are expected by those of high status, and there are some outrageous lengths that some of the world's finest casino resorts are willing to go to accommodate the grand demands of anyone from sultans to rock stars. We're talking about high rollers; individuals like Don Johnson (a well-known Vegas player and high roller) who have the kind of coin that will allow you to play at a table where the bets start at $100,000… a hand.
So, who caters to these platinum players? Well, there are casinos, and then there are casinos. There are certain establishments that forgo the mediocre continental breakfasts and watered-down cocktails that regular folk are used to.
We're talking five star room service, customized nightlife, limited access high stakes tables, and the kind of action that would make the Hangover trilogy look like Sunday church. Hey, they don't call Las Vegas "Sin City" for nothing. However, as you are about to see, when it comes to VIP programs, Vegas isn't the only place that offers the luxuries and seriously swanked-out service to its most famous card players.
VIP casino host incentives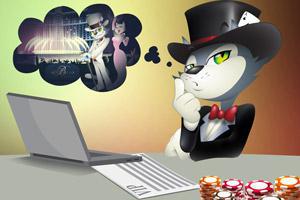 Let's face it, there are only so many ways to dress up a blackjack table or game of baccarat when each casino is essentially offering the same product. So how do casinos attract these VIPs?
Any good casino VIP program will have a VIP host. Even before a VIP player steps foot in a casino, the VIP host will have negotiated in advance a list of comps and incentives that the casino will offer in return for big play from a VIP. The standard offers include cash bonuses paid up front, discounts on any losses accumulated above a certain amount, complementary dining and drinks, personalized parties, and much more.
The range of comps and bonuses can vary greatly depending on the preferences of the VIP and the amount of money that they are willing to put into play. However, the biggest whales can rest assured that they'll get pretty much whatever they want, because it's all designed to keep them playing on the property.
A VIP casino is far beyond the average experience
Many visitors can tell you that even with some of the most high-end casinos, including 4-star establishments like the Bellagio and Caesars Palace in Las Vegas, you can suffer from agonizingly slow check-in and check-out processes. One of the consequences of staying in a three to five thousand room property is that a concierge cannot always guarantee fast service. Horror stories of non-VIPs include waiting for hours in lines for check-in or taxis, unreliable bellmen, and non-existent room service, especially during peak seasons. Valuable time is wasted waiting on sluggish service, which takes big chunks of time out of a weekend stay.
However, as a VIP, this is not the case. You are granted separate access to entrances and lobbies; immediate service and of course preferential treatment. Private club lounges, playing rooms, personal concierges and luxury transportation are standard. And on top of the premium service, VIP programs comp VIPs with welcome packages and extended credits for playing table games. Standalone check-in, restricted elevators, and only the nicest rooms are just a few of the slew of extras designed to alleviate the stress of travel for a VIP, and then you have the perks…
Perks are the ultimate draw for high rollers. Casinos know this, which is why they are willing to go above and beyond to keep their top tier clientele happy, simply to gain the edge over the competition. This is no small task, however. When you're used to a certain level of opulence; why would you drop your hard-earned cash at a baccarat or poker table if the casino isn't willing to deliver with some serious goods? Where do you have to go as a VIP gamer to experience this level of service? You're in luck! We've compiled a list of some of the most incredible real-life casinos for VIPs from around the world.
The VIP program at the Bellagio hotel
The Bellagio, Las Vegas, Nevada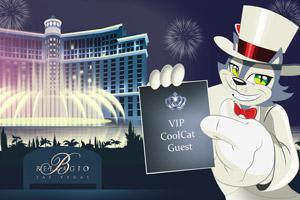 The Five Diamond awarded Bellagio hotel in Las Vegas, which regularly hosts World Poker Tour events, is known to deliver to its VIP guests. If you qualify as a legit VIP in their VIP program you can choose between a suite with a view of the iconic Strip or one of its two-bedroom villas. Each comes equipped with a modest five bathrooms, private pool, personal chef, and 24-hour butler. As a VIP you also have access to the high-limit game lounge Club Privé; home to some high stakes baccarat and blackjack tables. If you fancy you can have a glass of a very rare Macallan 1666 vintage Scotch while admiring original artworks by the likes of Picasso and Warhol. There is also one other indulgence the casino offers its most esteemed guests by the famous Fountains of Bellagio.
Although many visitors can observe the thousands of liters of water blasting through the Vegas sky to lights and music, few get to experience this next offer. Intended only for the most exclusive and maniacally super-rich, the casino is willing to escort a VIP to the posh nightclub Hyde Bellagio to a private table fountain-side. Once the fountains have been shut down for the night, special guests are given a golden box that contains a selection of fountain songs. Inside is a large red button, and with one push 4,700 lights and 1,200 individual fountains will sway and dance to the song of a VIP's choosing. That person also receives a 30-liter gold bottle of Ace of Spades champagne (equivalent to 40 regular-sized champagne bottles) to sip on while they enjoy their own personal fountain show. How's that for exclusive. The price tag? $250,000.
Vegas meets the Savanna
Sun City Resort, South Africa
Situated smack dab in the middle of Pilanesberg National Park, this oasis casino resort boasts exclusivity from the moment you arrive. Not many places in the world can offer a VIP program that serves up clients with a safari during the day, and gambling at night. However, that's exactly what you'll find in Sun City Casino Resort, located just two hours outside of Johannesburg, South Africa.
Composed of four exclusive hotels, a top tier casino, two mammoth golf courses, and one of the most incredible water parks in the world; VIPs can enjoy jet-skiing and parasailing on a man-made lake, game driving in the Pilanesberg Game Reserve, and test their gaming skills in the exclusive International Room, only available to very high stakes players. It comes complete with their choice of poker, blackjack, or American roulette. Check these tips for playing roulette machines and start winning today.
Suit up like James Bond at a VIP casino
Casino de Monte Carlo, Monaco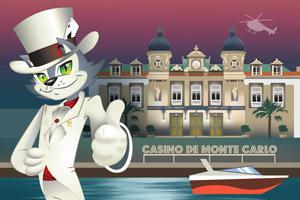 What more needs to be said about one of the most famous casinos in the world? Even before the world's most famous spy James Bond was sipping on martinis and playing high stakes poker games in films like Never Say Never Again and GoldenEye; this mega-posh institution, opened by royalty, has been pampering tuxed-up millionaires since the 19th century.
At the very least VIPs can expect helicopter escorts from Nice airport, luxury yacht rentals, and round the clock five-star room service in one of the casino's many lavish Belle Epoque interior suites. Super-private salons are reserved for the high rollers, and you can make a sure bet that the service here is beyond five stars considering the pedigree of the clientele. Oh, and even if you're not a VIP, don't expect to be let anywhere near the casino after 8pm if you aren't at the very least wearing a sport jacket and ready to play a few hands.
Fly in style and eat with the elite
Borgata Hotel Casino & Spa, Atlantic City, New Jersey
The glamour and flashy lights of this notorious pocket of gaming America may be dwindling, but make no mistake the Borgata Hotel Casino in Atlantic City is its shining star. For over ten years this mega casino has been the gem of the East Coast. This casino boasts owning a $14 million concert venue, and exclusive nightclubs. In addition to an immense state of the art gaming hall that holds the newest slot machines, and array of table games. These VIP hots must know about slot machine tips which work.
However, with this VIP program, you can expect a lot more; like being escorted by the casino's own private jet that will fly out to 18 different cities in the U.S. to pick-up its most important clients. Limo service, comped suites and private spas are standard for the crème de la crème, so why not try a massage from a personal masseuse with silk gloves or a cashmere-infused body wrap? As a VIP, you can expect to rub shoulders with the Hollywood elite known to visit the casino's private playing rooms, from P Diddy to J. Lo or Lady Gaga and Ben Affleck. Or why not choose to dine at one of the casino's Michelin star ranked restaurants run by the likes of top chefs Bobby Flay and Wolfgang Puck? There's no shortage of extravagance here.
The Mediterranean getaway
Ibiza Gran Hotel, Ibiza, Spain
Have you ever wanted to know what it's like to gamble while surrounded by magnificent beaches right in the middle of the party Mecca of the world? The VIP players that frequent the Luxurious Ibiza Gran Hotel Casino do. This VIP casino has become synonymous with the word luxury and caters to VIPs from all over the globe. Despite featuring an array of the poshest high stakes gaming rooms or hosting table tournaments for the world's pros on site; if they desire the highest banking VIP players can spend a day on the 288 foot luxury sailboat known as the Maltese Falcon and play blackjack in the middle of the Mediterranean. This is the kind of status that would even have Bogey saying, "Here's looking at you, kid!"
Swim at the Strip
Sky Villa at the Palms, Las Vegas, Nevada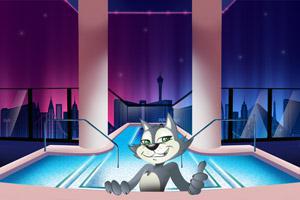 Known for being one of the largest and most expensive rooms in all of Las Vegas, the splendor of the Sky Villa at the Palms is known to cater to VIPs with some of the fattest pockets. Designed by the VIP casino for only the largest of high rollers, this two-story penthouse suite is located on the roof of the Palms Casino and has a starting rate of $40,000 per night!
It features three bedrooms, a fitness center, steam room, dry sauna, private poker table, a glass elevator, private bar, and a glass-enclosed cantilevered infinite pool overlooking the Las Vegas Strip. Consisting of 9,000 square feet, the suite can accommodate up to 250 people making it the perfect bachelor party pad or cozy abode before you take a turn at the slots for your Vegas getaway. Even Kanye West performed as a musical guest for a private event here, so don't expect anything other than the most exclusive digs.
Hidden gem
The Mansion at the MGM Grand, Las Vegas, Nevada
Hidden within the premises of the mammoth MGM Grand casino resort, the Mansion, seldom known to regular frequenters of Las Vegas, is more like a hotel within a hotel that many VIPs would actually argue eclipses its mother ship in terms of luxury.
Designed as an 18th century Florentine mansion, this complex is actually split into 29 oversized and lavish villas, each with its own unique luxury and flair. VIPs can enjoy an array of pomp, from unlimited chauffeured in-town transportation and airport transfers via the casino's fleet of $400,000 Rolls Royce Phantoms, access to the premises via a separate entrance and private driveway hidden behind a gate from the bustle of the city.
Each villa comes equipped with private swimming pools and hot tubs, professional-style kitchens, wet bars, real wood fireplaces, private gyms, grand pianos, spa rooms that feature barber chairs, automated Japanese toilets, finely furnished bedrooms with mohair blankets and alpaca drapes, home movie theaters, and heck, even TVs in mirrors! Its on-site private restaurant has no menus, since full time chefs simply cook whatever guests want. There are also no room service menus, as butlers can arrange food to be brought in from any of the hundred-plus eateries run by celebrity chefs in the area.
Late night pizza jones? Have your own personal butler go get it while you play a round of baccarat at the high-limit gaming area located next door. Basically, staying at the Mansion offers all the glitz and glamor of the gaming nightlife and experiences of Sin City without its guests ever having set foot off the property. It's also staffed by the casino's own private 24-hour security team, just in case you really want to feel that extra ounce of security when you decide to play a heavy hand.
CoolCat Casino Signup Bonus Codes!
Timeless elegance at German a VIP casino
The Kurhaus of Baden-Baden Casino, Germany
Located within the German Black Forest, the Kurhaus in Baden-Baden is not just one of the most elegant casinos out there, it is also one of the oldest still in operation today. Built in 1820, for nearly two centuries this particular establishment has continued to set the standard for excellence and elegance when it comes to gaming. If you want to experience a top tier casino experience without the flock of tourists and casual gamers, then the Kurhaus is your best option.
This Bavarian oasis has been known to be frequented by the European super wealthy, nobility, and host world meetings such as 2009 NATO summit. It continues to do so particularly because of its proximity to the region's renowned thermal spas (visited since the Renaissance), scenic views and first class service. Although the casino itself has an array of tables and games to choose from (from roulette to blackjack), one of its main draws is also the Iffezheim horseracing track located just up the road.
Venice in the East
The Venetian Macao, Macao
At a record cost of $2.4 billion to construct, this mega VIP casino and resort currently takes first place as the largest casino in the world at a staggering 546,000 square feet. The Venetian Macao was designed to resemble the stately, faux Renaissance motif of its Las Vegas counterpart, and was of course inspired by the real "Bride of the Sea" Venice, Italy. Once you've set foot inside you might actually feel like you're in Venice (well, maybe after a few drinks) because the attention to detail is without equal. Guests can walk along St. Mark's Square, see live costumed shows or even choose to go for a private gondola ride via the San Luca canal system. All inside the hotel!
Complete with 24 bars and restaurants, 3,000 cutting-edge slot machines, four pools, and 3,000 rooms it's no surprise that this location has become one of the hottest properties to visit on the Macao Strip. As for its VIP program, the most expensive rooms are offered on an invitation-only basis, and are generally comped by the casino for players willing to spend 10-15 million HKD gaming on the casino floors below (that's nearly 2 million dollars U.S.!). That's a serious amount of money for a game of poker! Therefore, you should know some pai gow poker tricks which could improve your game. The most famous of these suites are the Paiza Mansions, visited by the likes of celebrities David Beckham and Katy Perry, and of course the high rollers. These lavish 6,000 square foot rooms are only accessible by private elevator, and come equipped with two butlers and a private masseur.
However, if you really wish to splurge, look no further than the Banyan Tree presidential suite for the definition of Macao-style extravagance. Spread out across the 30th and 31st floors, the suite offers stunning views overlooking Macao only equaled by the stunning views inside the suite. The room comes with its own private gaming room (for that late night itch to play a round of baccarat) formal dining and breakfast area, private bar area and full-sized relaxation pool within walking distance of the master bed. The nightly rate will only set you back a cool 88,888 HKD ($12,000). Living large doesn't come cheap!
London's best kept secret
The Clermont Club, London, England
The Clermont Club, located in the heart of Berkeley Square in London, is known to be one of the city's finest casinos for those able to access it. Built within an 18th-century mansion, the establishment is notorious for having been involved in a scam devised by the Marseilles Mafia and London's underworld revolving tainted cards for high stakes table games in the mid-sixties. However, this hasn't stopped its popularity among the established members of the aristocracy and high society, and to this day it is considered a pinnacle of exclusivity within the city.
Distinguished for its elegance and splendor, the interior's impressive baroque décor and stunning spiral staircases ooze style and sophistication. Well-spoken gents in dinner jackets are served champagne by sharply dressed butlers, pheasant pie is followed by cigars and cognac, while beautiful women straight out of Debrett's school of etiquette cling to their arms. The establishment notorious for its discretion offers gambling on just six tables, including English roulette, poker, blackjack, Punto Banco and baccarat, and it couldn't look more respectable in the process. However, before you decide to fly over for a gamble here, you'll have to apply for membership and be approved by the club, so be prepared.
What it takes
Simply put, it doesn't take a mathematician to figure out the serious numbers involved in the upkeep of these casinos. But it just goes to show you that even the world's most lavish casinos are willing to go the extra mile to reward their most serious players for their loyalty when it comes to gaming.
So, although we here at CoolCat Casino might not be able to lock down personal masseurs or $25,000 a night comped rooms, we do offer incredible bonuses and great rewards to new as well as VIP players.
As the stakes go higher the benefits become greater, so don't be shy and sign up to become a VIP with us today! As in the grand tradition of VIP clubs everywhere, you'll be assigned a personal host whose sole mission in life is to make sure you have a blast and get the pampering and perks you deserve. After all, if you're interested in stretching your gaming buck even further, you need look no further then CoolCat Casino to earn exciting rewards each and every time you play! To learn more about our VIP program and the life of a CoolCat VIP host, keep an eye out on this blog for more detailed articles and upcoming VIP host interviews. Become a CoolCat VIP today and feel the difference!